Inspired by my wonderful memories of our extraordinary visit to Shetland, I found myself reading through my copy of the Shetland Wool Week Annual 2015 for the umpteenth time…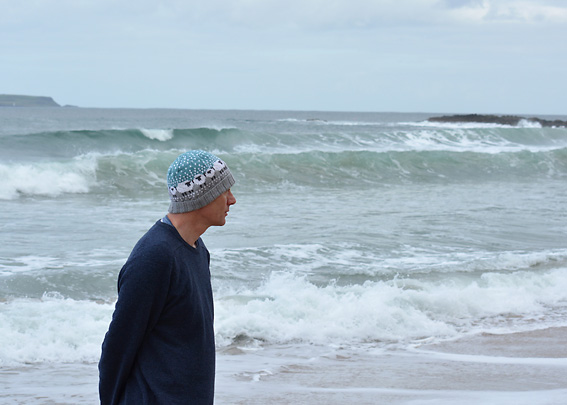 I'd been intending to cast on the Baa-ble Hat designed by the Shetland designer Donna Smith (Shetland Wool Week Patron for 2015) so many times during the past year…
I don't have any Aran weight Shetland Wool in my collection so I chose two colours from the Debbie Bliss Cashmerino Aran yarn range from my online shop (available here) and cast on my Baa-ble Hat. I loved how the Mid-Grey 300009 worked with the Dusky Turquoise 300047. I used the mid-grey for the brim and the dusky turquoise for the moody sky. The sheep were knit using Ivory 300025 and Charcoal 300028.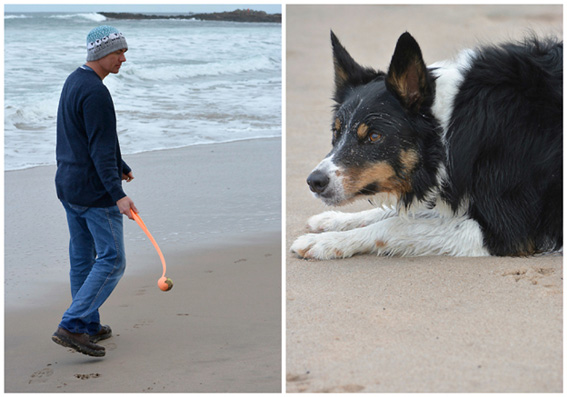 I'd been inspired by the beautiful colours of the beach at Ballycastle when we'd visited during the summer with my nieces. These were the colours that I visualised in my mind, turned into a Baa-ble Hat, as I sat on the beach and gazed out to sea. Of course, when the hat was finished there was only one place that we could photograph it, so with pleasure, we took another day trip to Ballycastle (this time with Bene who loves visiting the beach)!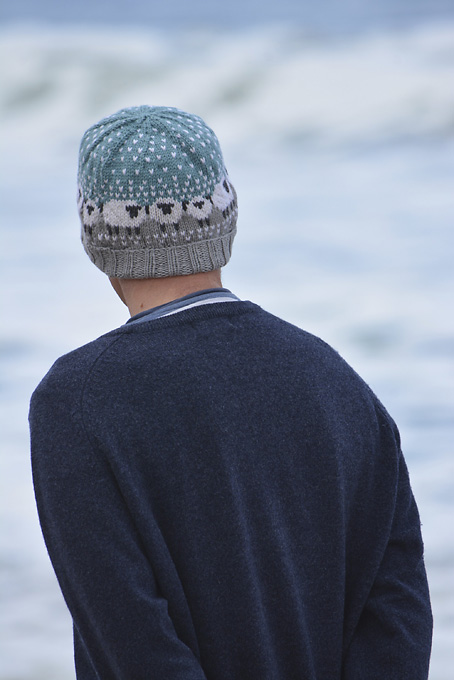 I cast on using 4mm needles for the ribbed section and then changed to 4.5mm needles for the body of the hat. I did check my tension before starting the hat as I was using different yarn to the suggested Shetland Aran and I'd read on Ravelry that some people were having issues with their finished hat being too large. This seemed to be more of a problem for continental style knitters but I am a thrower and obtained tension with the stated needle sizes.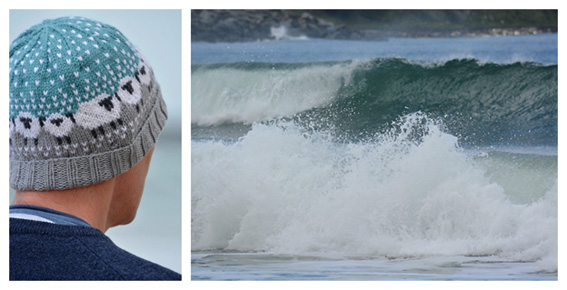 Normally, I knit using 4ply sock yarn, and I was amazed how quickly this beautiful hat knit up. It literally flew off the needles in an evening. I loved every moment of knitting the Baa-ble Hat and just wasn't ready for the hat to be finished.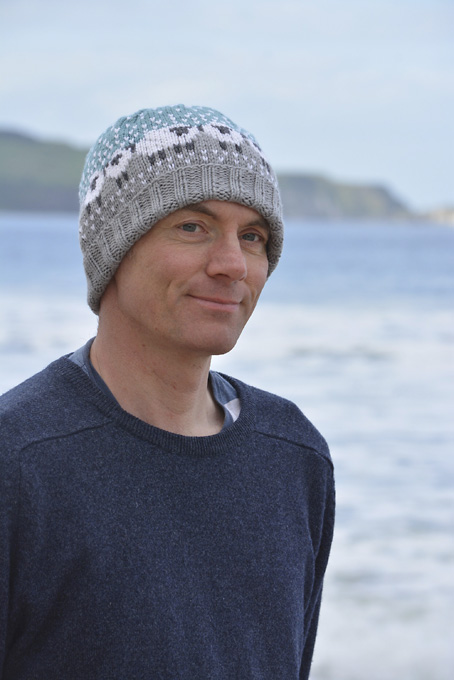 Have you knit the Baa-ble Hat yet? What colours did you decide to use?