Are you looking for a stylish hat pattern? Then the Everdeen Beanie could be your perfect choice.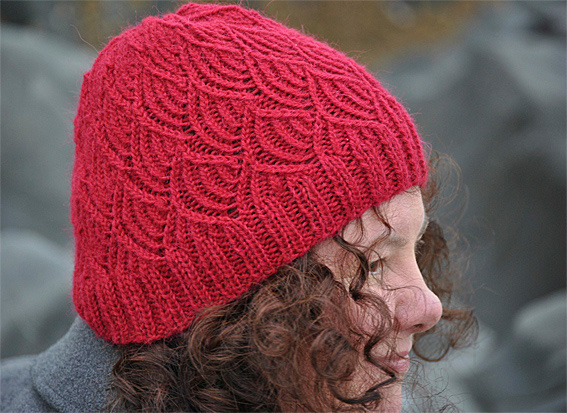 When I saw the photograph of Everdeen Beanie designed by Tanis Gray on the cover of Weekend Hats I immediately ordered the book. Although the version on the cover was a pretty sky blue, I pictured something different in my mind's eye. I'd wanted a soft, warm, deep red hat for wearing on cool days for a long time. And this hat really fitted the bill.
Changes To The Pattern
I wanted a lace pattern that would be interesting to knit. I didn't make a single change to the pattern. It was well written and the instructions were straight forward to follow.  I had never tried knitting anything quite like this before and was a little in awe of the scalloped lace pattern.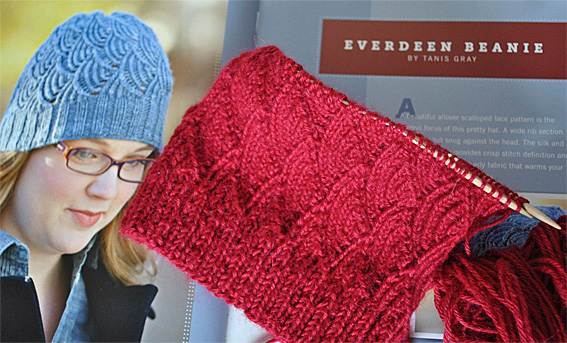 The pattern was written for DK weight yarn, using 4 mm circular and dpn needles.  I wound a couple of skeins of Artesano DK 100% alpaca yarn into balls.  I cast on using Chile a sumptuous deep red.
Would I Knit Everdeen Beanie Again?
Definitely.  The pattern instructions were clearly written and I made no changes.  Although, this pattern is not one where I could just relax and knit while reading the subtitles on 'The Killing'. I had to actually keep track of where I was in the scallop pattern as I knit. So, I tended to finish at a certain point in the pattern so I knew where I would be starting when I picked my knitting up next time. My husband got used to me saying, just 4 more rounds before I can stop…
The finished beanie is comfortable, stretchy and fits well.  More to the point, everytime I wear this beanie it attracts flattering comments.  What more could I ask of a hat pattern?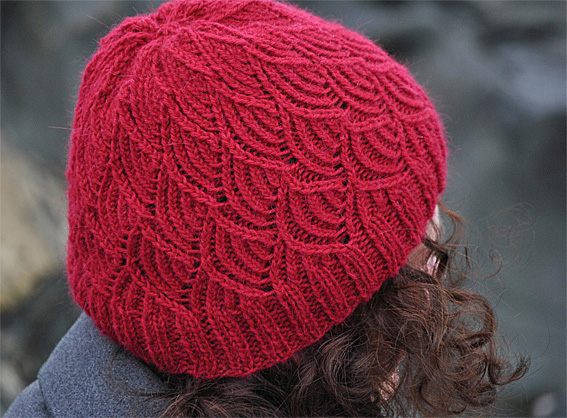 And The Yarn…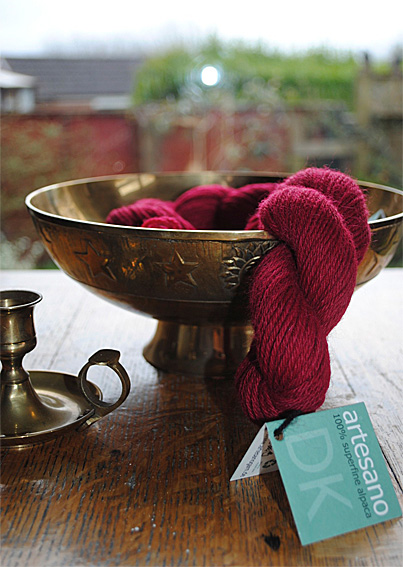 Alpaca yarn was the perfect choice for this project. The fibre feels very soft and luxurious and was a dream to knit with. The yarn shows off the definition of the lace pattern nicely.
I love wearing this light and warm hat. Because the Alpaca fibre is hollow, my Everdeen Beanie will help me stay cool on warmer days Spring days and cosy on colder Winter ones.
I hope you enjoyed reading about my experience with this pattern, I hope you will share yours.