Description
Hand Dyed Opal Sock Yarn by Knitting Squirrel is a gorgeous selection of semi solid, variegated and speckled hand dyed sock yarn in beautiful colour combinations. I used the undyed sock yarn by Opal to create this soft, squishy and hard wearing hand dyed sock yarn collection.
Every skein is individual and unique. Making it the perfect choice for a special project for yourself or as a gift. Our hand dyed sock yarn is ideal for knitting many types of accessory project from lace shawls to gloves. 100 grams is enough yarn to knit a pair of socks.
Fibre Content: 75% virgin wool, 25% polyamide (Opal yarn)
Skein weight: 100 g
Approximate length: 425 m
Yarn Weight:  4 ply sock yarn.
Recommended Needle Size 2.5-2.75 mm
Care: Superwash wool. This yarn is machine washable at 30 deg Celsius. Hand dyed colours last longer with hand washing.
This yarn is super gorgeous and feels absolutely amazing. I used a skein to knit the Nepeta Socks and loved knitting with the yarn as well as the finished socks which are lovely and soft and comfortable to wear.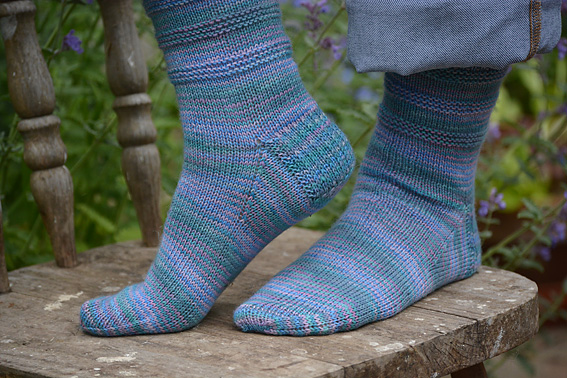 SaveSave
SaveSave
SaveSave
SaveSave
SaveSave
SaveSave
SaveSave
SaveSave
SaveSave
SaveSave
SaveSave
SaveSave
SaveSave
SaveSave
SaveSave
SaveSave
SaveSave
SaveSave
SaveSave
SaveSave
SaveSave
SaveSave
SaveSave
SaveSave
SaveSave
SaveSave
SaveSave
SaveSave
SaveSave
SaveSave
SaveSave
SaveSave
SaveSave
SaveSave
SaveSave
SaveSave