So far, this winter has turned into the winter of the hat. Particularly, the Sockhead Slouch Hat designed by Kelly McClure. If you haven't come across this free pattern yet, you are in for a treat.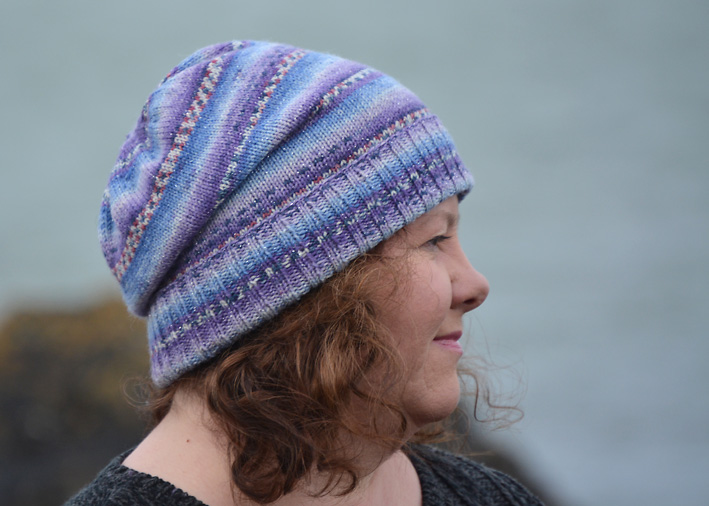 As soon as I saw the Opal Happy Sparkle sock yarn when it arrived for the yarn shop, I just knew this yarn would be utterly devine knitted into a sockhead slouch hat. If you read my blog regularly, you've probably noticed that I love purples, blues and greens. So it won't surprise you that I chose to knit Sockhead Slouch Hat No1 using Happy Sparkle Sweet & Spicy (colour 9092). Happy Sparkle is such a pretty yarn range with the little hint of silver sparkle glinting through. This lovely yarn can be bought in the yarnshop here.
I love the Opal Sweet & Spicy sock collections and am really looking forward to the arrival of Sweet & Spicy 3… so exciting!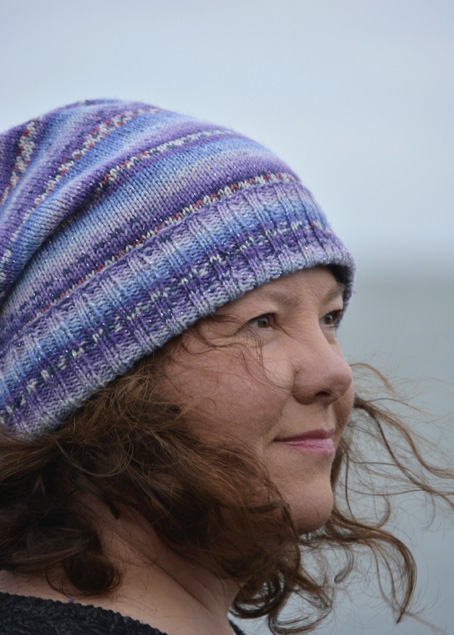 I didn't make any changes to this pattern other than knitting the stockinette section of the hat using a 3.25mm circular needle as I tend to be quite a tight knitter. I knit the body section until it measured 7″ and then followed her directions for decreasing for the crown.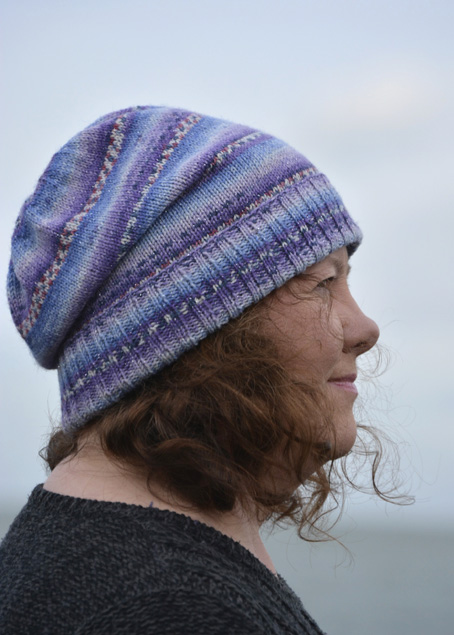 I love the deep section of k2, p2 rib for the folded brim. The hat fits nicely and the extra fabric is positioned perfectly to keep my ears warm.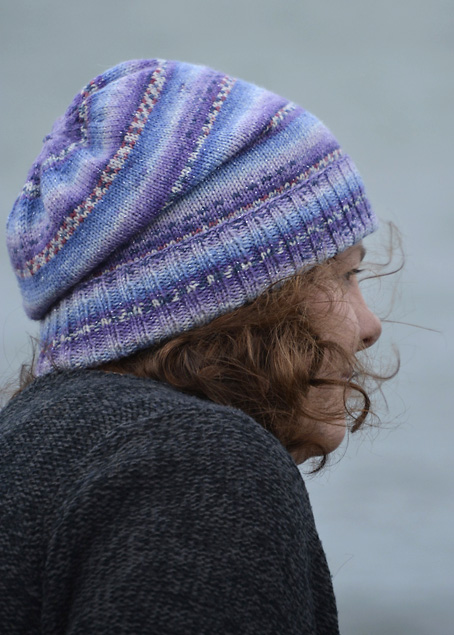 The Sockhead Slouch Hat has a nice amount of slouchiness in this shorter version. I have knit the longer version which you will be able to see in my Sockhead Slouch Hat No2. I love this hat so much that I have knit several versions for myself, Neil and one for my mother-in-law for Christmas. My mum noticing how much fun I was having knitting my hats over Christmas cast on for her own Sockhead Slouch Hat using Manos del Uruguay Silk Blend Fino.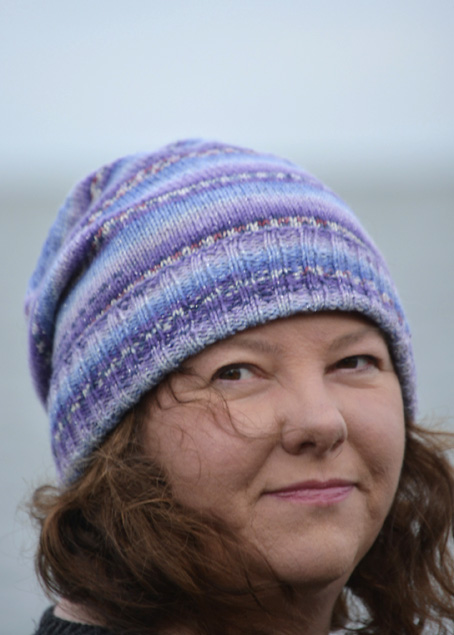 I decided to wet block this hat. I soaked it in a bowl of water with a little wool wash added. Then I rinsed it and patted it dry inside a towel. After this, I put it over a balloon to shape it while it dried. The jury is out as to how successful it was drying it over the balloon as I felt it stretched the ribbing out a bit too much. Maybe I had too much air in my balloon, although I did measure it to make sure it wasn't too big.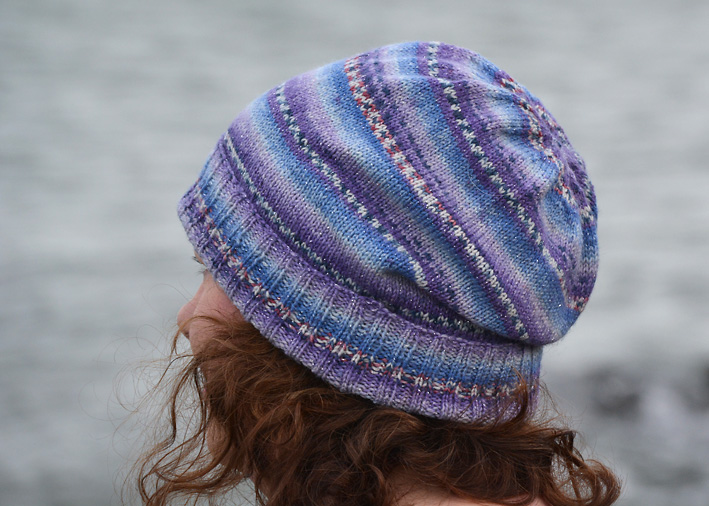 I have 38g of my 100g ball of Happy Sparkle Sweet & Spicy left. This should be enough to knit a pair of fingerless mitts to match but probably not enough to be able to match the pattern in the mitts. But I don't think that will matter.