I really enjoyed knitting the beautiful Acht Fair Isle Hat designed by Hazel Tindall.
"Acht is the Shetland dialect word for a valuable possession – hopefully you will find that is a good description of your finished hat. The sides are quite long – in Shetland's windy climate it's good to be sure your hat won't blow off." Hazel Tindall
Having the sides quite long is also a benefit for our cold wet Northern Irish climate too. It is nice to have warm ears!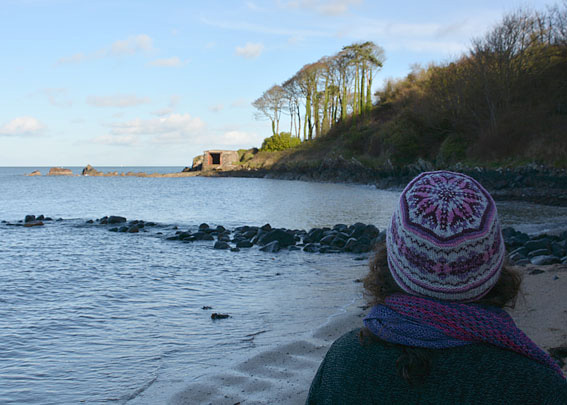 The Acht Hat uses 2 dark and 2 light colours of Shetland wool.
I used Silver Grey Jamieson & Smith Shetland Heritage Wool for the main colour. My other light colour is a lovely tone of mid pink from my Shetland Wool jumper weight stash.
The 2 dark colours of Shetland wool are a lovely heathered mauve and a rich plum colour also from my stash.
Acht Fair Isle Hat only used small quantities of the pink and purple colours.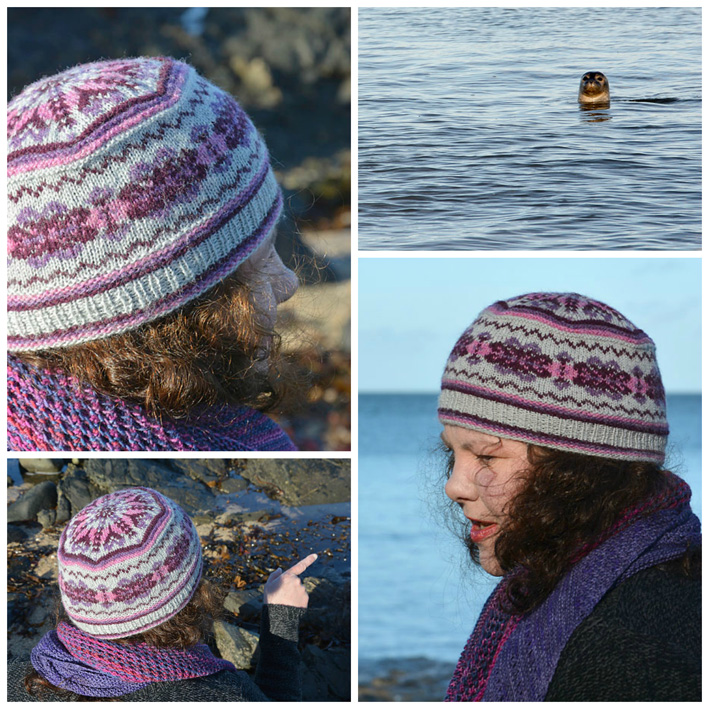 I pretty much followed the pattern for knitting this lovely fair isle hat. I made a couple of tweaks, as I always tend to do. I added a garter stitch row in silver grey before and after the main fair isle pattern on the sides of the hat.
The other tweak was to knit Round 22, then Round 25, 24, and 23, then continuing on with Round 26 on the chart. I did this as I wanted the zigzag peerie to be a mirror image of the zigzag peerie pattern on Rounds 1, 2 and 3.
Acht Fair Isle Hat is a clearly written pattern and I thoroughly enjoyed knitting the hat. I also love wearing it and have worn it a lot since I finished knitting it.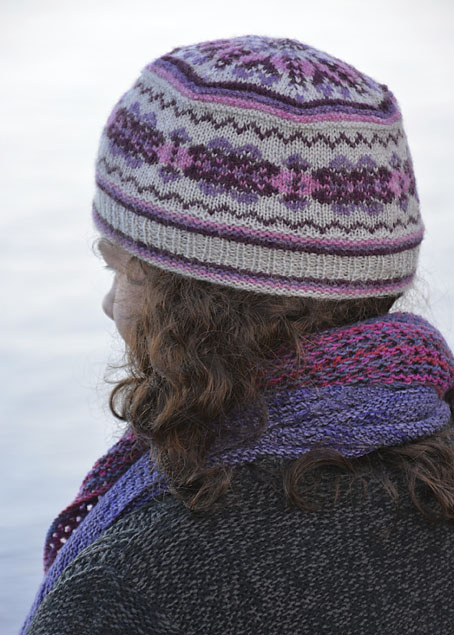 After finishing knitting the hat, I wove in the loose ends. I hand washed the hat and blocked it over a silver coloured balloon that I blew up to the correct head measurement. The hat dried relatively quickly.
Neil photographed me wearing the hat on a lovely walk at Crawfordsburn Country Park, where we were treated to an unexpected visitor. A gorgeous, inquisitive young seal, who's antics gave us a memorable walk on a bright late Autumn day.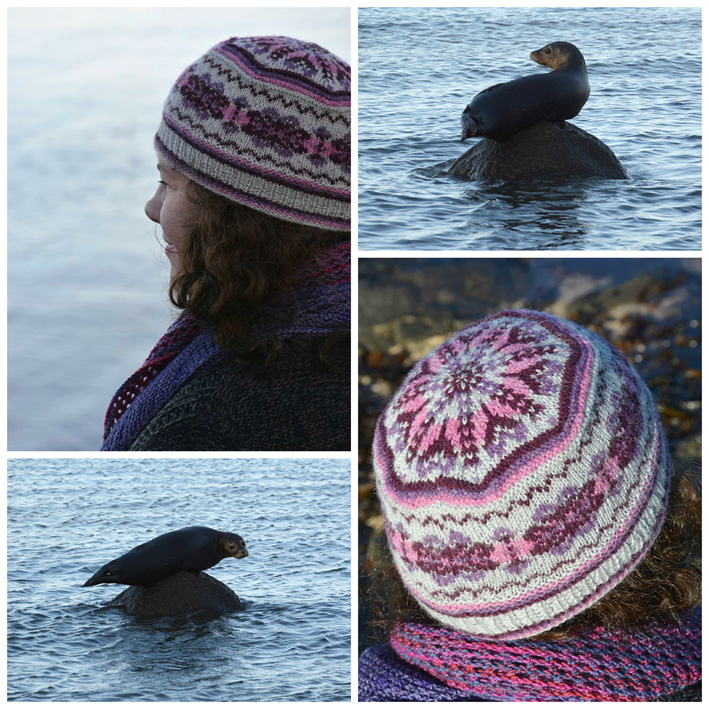 I would recommend this lovely fair isle hat pattern and will no doubt knit similar ones in the near future in other lovely colour combinations.