The final part of the How to Knit Your Sock series looks at knitting the foot, shaping the toe, grafting the toe, finishing and blocking your new socks.
This series on knitting a sock in four step by step articles is aimed at someone who is knitting their first sock.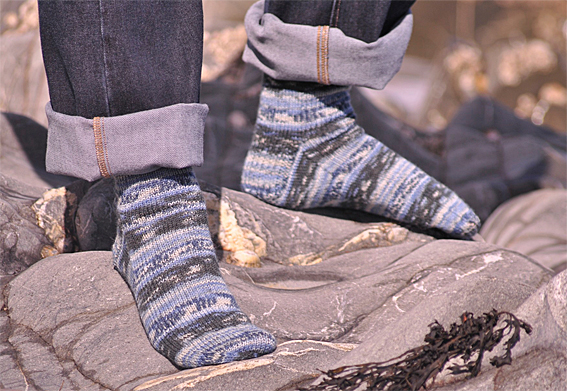 Part 1: you covered the anatomy of a sock, knitting the cuff and the leg section.
Part 2: you learn how to knit a strengthened heel flap which gives comfort and helps lengthen the lifespan of your hand knit sock and finally, turn your sock heel.
Part 3: shows how to set up for the gusset and gusset shaping.