Antarktis Shawl designed by Janina Kallio is beautiful. The pattern calls for one skein of your favourite hand dyed fingering weight yarn (100g) although I made a larger shawl and used 200g of sock yarn.
Don't worry if your shawl looks as small as a napkin at this point. This is one of those projects where blocking really does wonders.

So soak thoroughly & block like you mean it!
The designer used a 3.5mm circular needle but mentions that she is a loose knitter. I did a couple of tension swatches and although, I knew that my tension was going to be too tight using the 3.5mm needle, I just preferred how the knitted fabric looked using this needle size.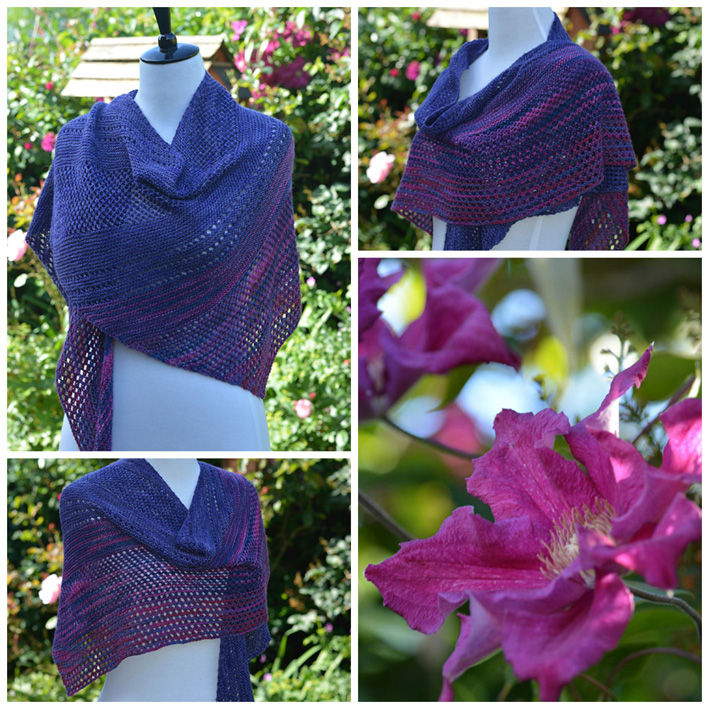 Now I knew that no amount of extreme blocking was going to turn this shawl into one that I could wear.
I'm a bit plumper than I really want to be!
I cast on and knit most of the Antarktis Shawl using my own hand dyed Merino 4ply sock yarn in Midnight Purples. I knit the shawl until I ran out of this sock yarn.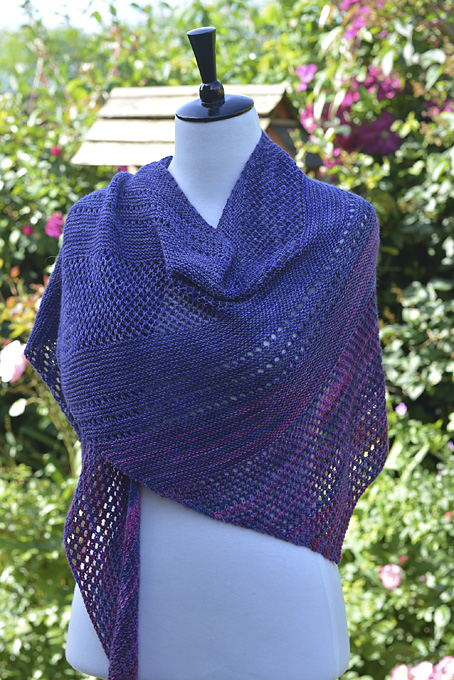 I had 50g of a lovely navy, purple and fuchsia pink hand dyed sock yarn by Ripples Crafts. I used this yarn next. The last section of garter stitch in the body section of the shawl and the first half of the border section was knit using this lovely yarn.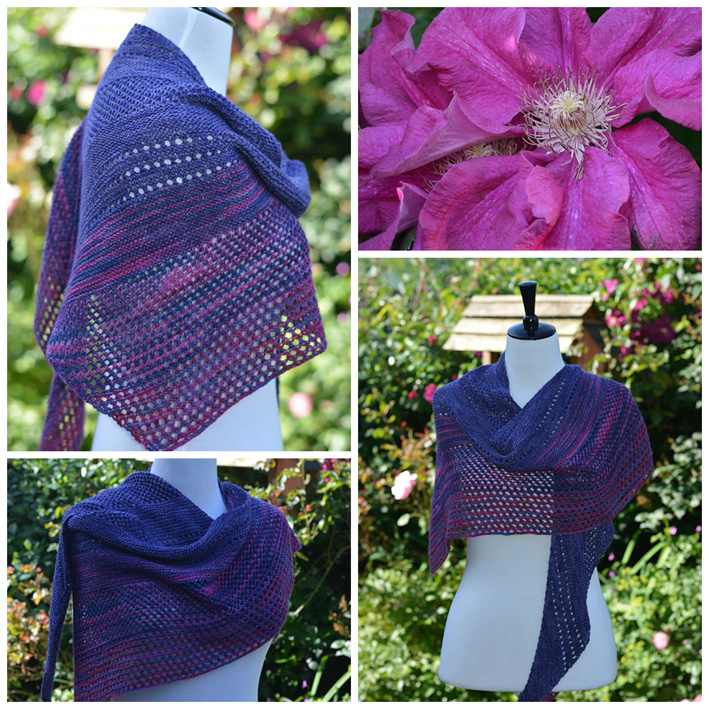 I wanted to do a wider border section than specified in the pattern and I had chosen a third lovely hand dyed sock yarn for this. I chose a 50g skein of Lorna's Laces Shepherd Sock in Mixed Berries from my sock yarn stash for this. I used it to knit the second half of the wide border. The Mixed Berries yarn brought in and additional colour of a dark cherry red that really lifted the overall look of the shawl.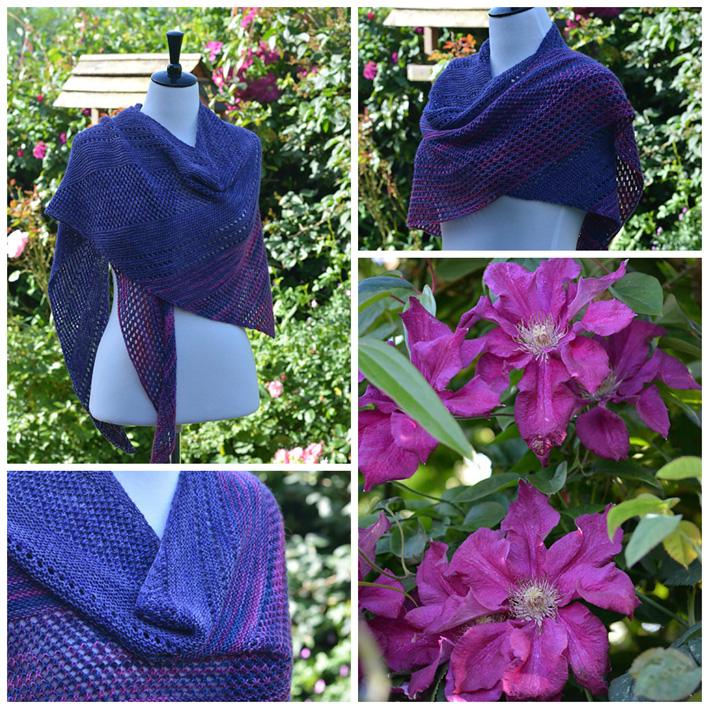 This shawl is amazing. I bought the pattern on ravelry.com a couple of years ago and recently received an email to let me know that the pattern has been updated. The pattern has been rewritten to make it clearer how many repeats should be completed of each section of the shawl and gives a stitch count for each which is very helpful. I don't actually know what the final stitch count was for my shawl as I just continued in the border pattern until I had enough of the Lorna's Laces sock yarn left to cast off loosely.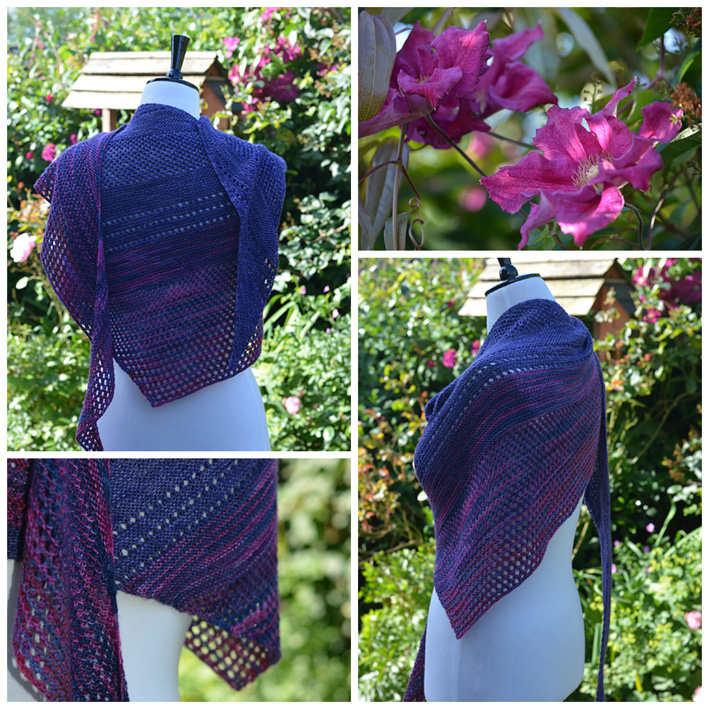 This is one of my favourite shawls that I have knit. It is truly beautiful and looks wonderful on. I love it and wear it often.
If you are looking for a beautiful summer weight shawl this is the perfect choice.