Are you looking for a simple lace cowl and fingerless mittens set?
Have you one beautiful 100g skein of hand dyed 4ply or DK yarn that you have bought at a show and have not decided what to do with it?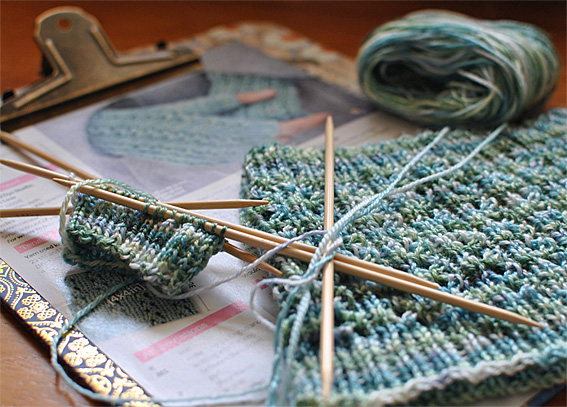 You should definitely consider Aqua Ripples Lace Cowl and Fingerless Mittens designed by Jen Arnall-Culliford which was published in Simply Knitting, June 2011. A stylish set to wear and both the cowl and the fingerless mittens are knit from one 100g skein yarn.
Would I Knit this Pattern Again?
I used a 4 ply sock yarn in 50% superwash merino, 50% tencel yarn hand dyed by The Knitting Goddess that I had in my "stash".  It is a soft silky yarn with a beautiful sheen to it.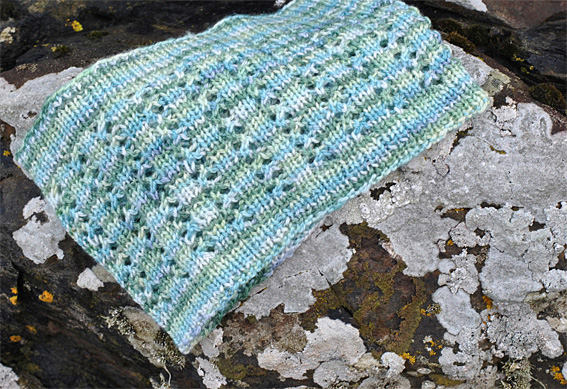 Although the pattern asked for a yarn that knits to DK weight, I found that the lacy pattern was very stretchy and worked well in the 4 ply yarn creating an airy lightweight garment.  I used 3.75mm needles rather than the 4 mm needles stated in the pattern for the mittens.  A 4 mm 40 cm circular needle was used for the cowl as stated in the pattern.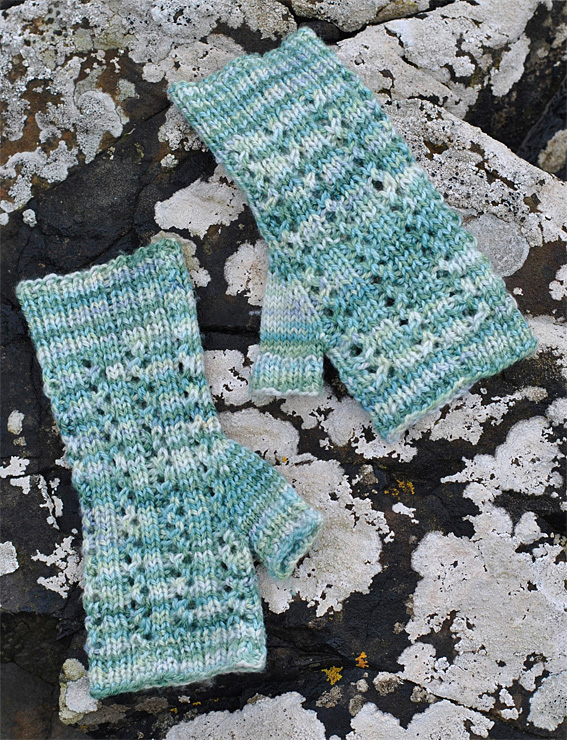 I worked a few extra rounds of ribbing at the cuff on the mittens as I like mine to be reasonably long. This is a very quick knit. An attractive and very wearable knitting project.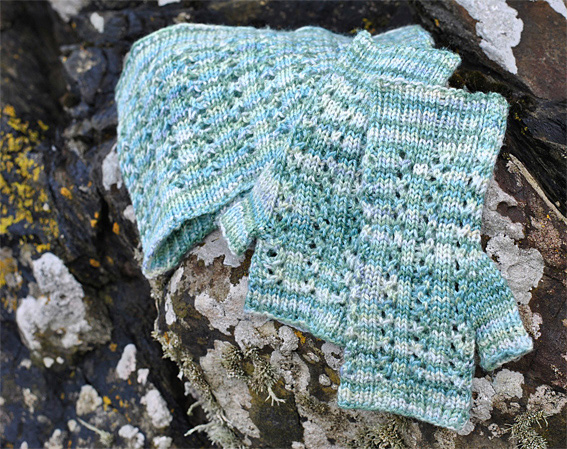 The lace pattern is very pretty and it is a perfect for Spring and Autumn. I look forward to knitting both the Aqua Ripples cowl and the matching fingerless mittens again in a different colour. I think it would be gorgeous knit in the gorgeous DK Alpaca.A perfect set for knitting as a lovely gift.