The first Baa-ble Hat was for my husband Neil and he didn't want a pompom which mean't I still had some of this gorgeous Debbie Bliss Cashmerino Aran yarn leftover…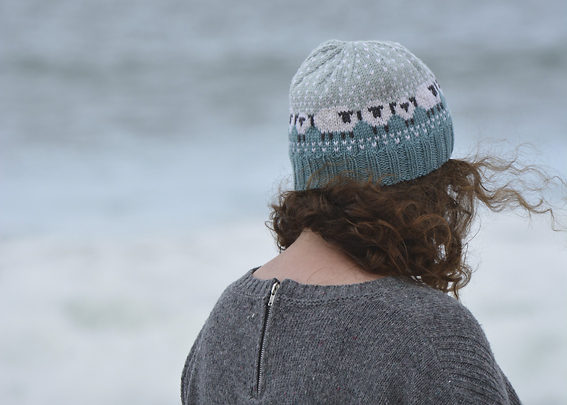 and having finished knitting his hat, I knew that I really really wanted a Baa-ble Hat for myself! So it wasn't long until I was casting on Baa-ble Hat Number 2. This gorgeous hat designed by Donna Smith for Shetland Wool Week 2015 is an addictive knit!
I didn't want a his 'n' hers hat situation but I had quite a bit of the dusky turquoise yarn left and it is a colour that I adore. So I soon found myself casting on using the Dusky Turquoise 300047. I knew I wouldn't have enough yarn to knit a folded brim as in the Baa-ble Hat pattern so I opted for a shallow ribbed brim instead. I worked 14 rounds of rib.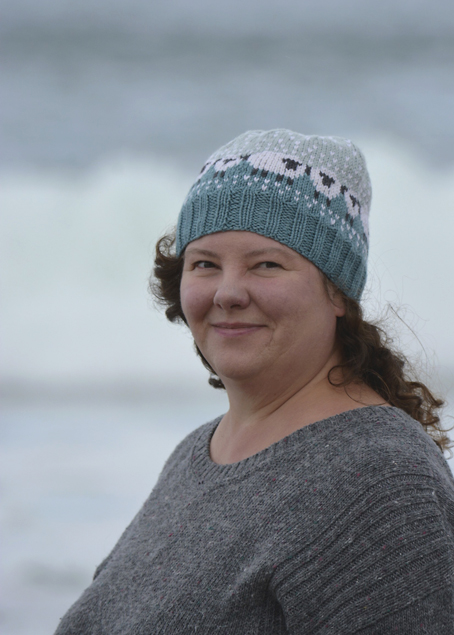 For the sky section I chose the lovely Sea Foam 300202 in keeping with my original inspiration. I knit the sheep using the Ivory 300025 and the Charcoal 300028.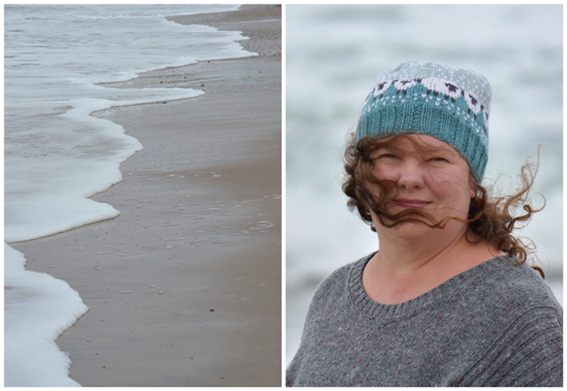 Quite honestly these are the cutest cosiest softest hats ever! I just loved knitting them and I know I'm going to enjoy wearing my hat when I'm out walking Bene on the beach.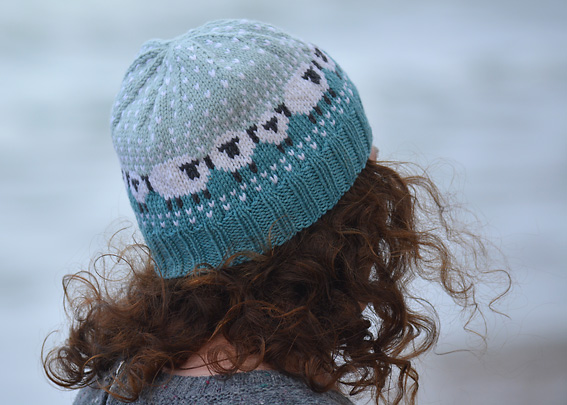 But now… I had half a ball of Sea Foam and plenty of Ivory and Charcoal yarn left over. The gorgeous Debbie Bliss Cashmerino Aran yarn is available in my yarnshop here.
I wonder if you can guess what happened next?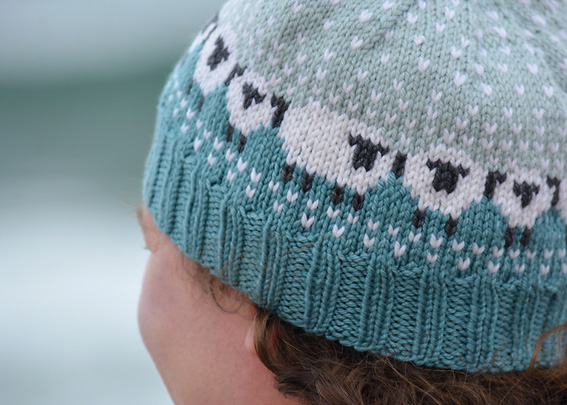 Have you been caught by the Baa-ble Hat knitting bug yet? What colours did you decide to use?