The Baa-ble Hat pattern designed by Donna Smith for Shetland Wool Week 2015 turned out to be an addictively fun pattern to knit.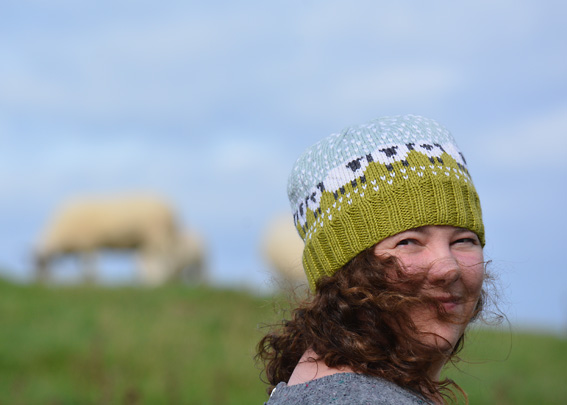 When I finished knitting the second hat I still had plenty of the Debbie Bliss Cashmerino Aran in Ivory, Charcoal and Sea Foam left over.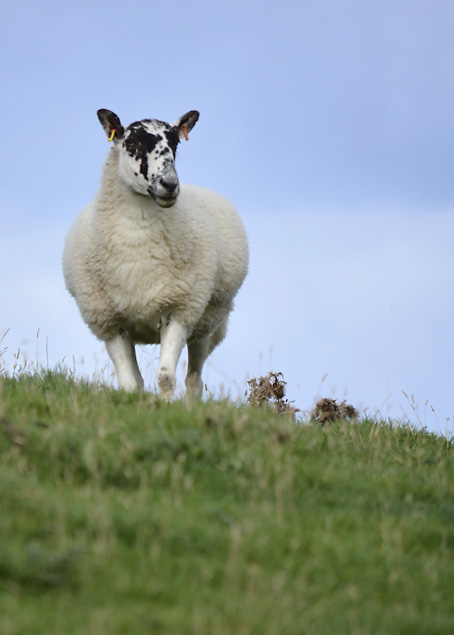 A while ago, I started knitting a scarf using the Chartreuse but I didn't like how the scarf was turning out so I frogged the project. I looked through my stash and unearthed the wound up ball of Chartreuse and cast on for Baa-ble Hat Number 3.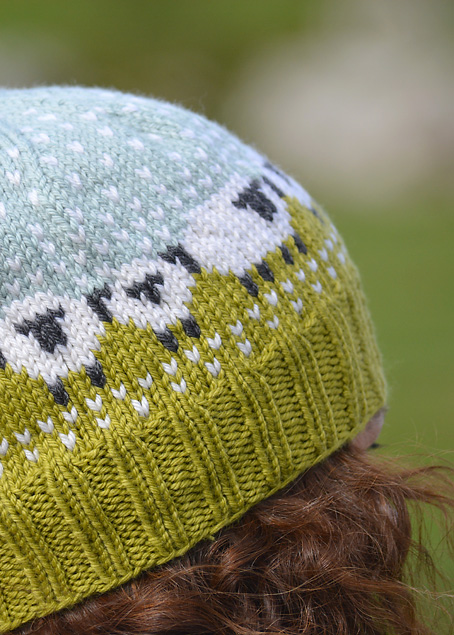 With this hat, I opted for the narrower ribbing section. I cast on using Chartreuse 300502 and worked 14 rounds of rib. I loved how the chartreuse gave the impression of a grassy hillside with the black faced flock of sheep looking up from their grazing to gaze at a passing rambler. The sea foam is such a pretty colour for the sky! There is a very cute variation of this pattern on Ravelry which features a collie dog… hmm… tempting as we live with a collie!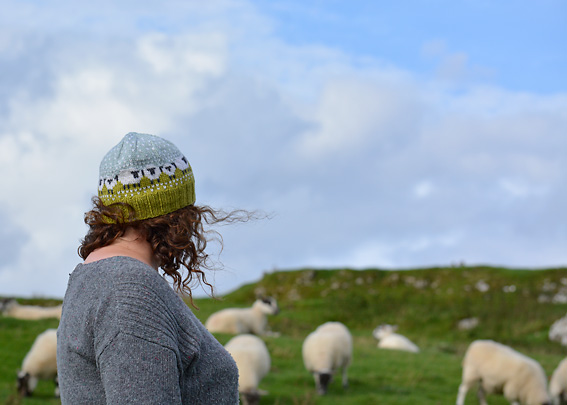 For photographing my Baa-ble Hat Number 3 I took Neil to a favourite place of mine. Murlough Bay near Ballycastle in County Antrim. I have memories of watching the sun set across Murlough bay, walking along the top of the cliff, and scrambling over the rocky beach searching rock pools for all types of interesting sea creatures.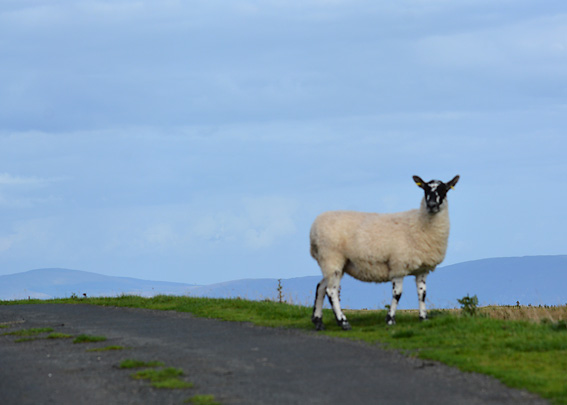 It is a steep narrow road winding down to the rocky shore across open farmland with sheep wandering across the road. I thought that the sheep would be the perfect backdrop for this hat.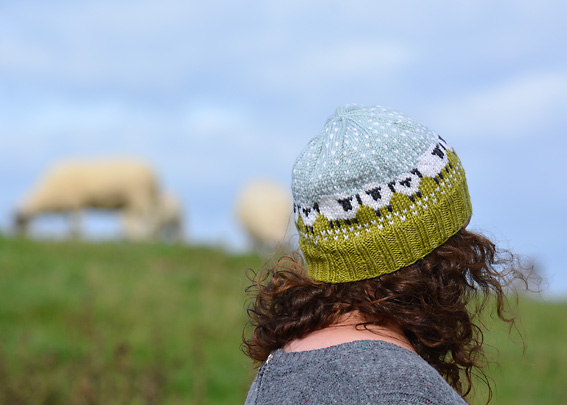 The photographs Neil took are absolutely amazing!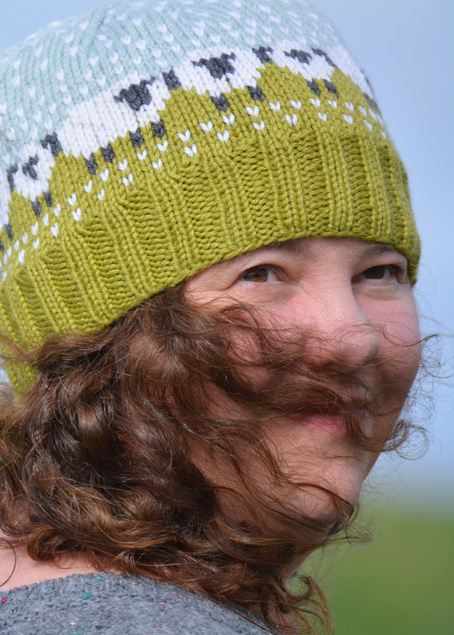 If you missed out on buying the Shetland Wool Week Annual for 2015, the Baa-ble Hat pattern is for sale on Ravelry! The new Shetland Wool Week Annual 2016 was released for sale very recently (I've placed my order) and there is a lovely new hat pattern that I am looking forward to knitting Crofthoose Hat designed by this year's Wool Week Patron Ella Gordon.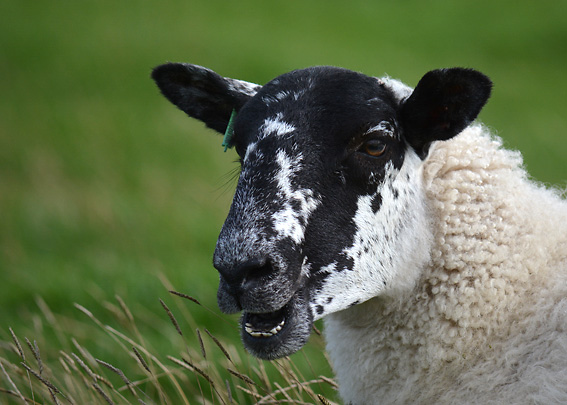 "Among the full patterns in this year's annual are Shetland Wool Week Patron Ella Gordon's spectacular Crofthoose Hat and Crofthoose Mitts; Donna Smith's beautiful Shetland lace Sanik Shawl; Outi Kater's Fair Isle Snaefrid Legwarmers; Wilma and Terri Malcolmson's Da Hölmin hat and a classic Brogash cardigan from Hazel Tindall."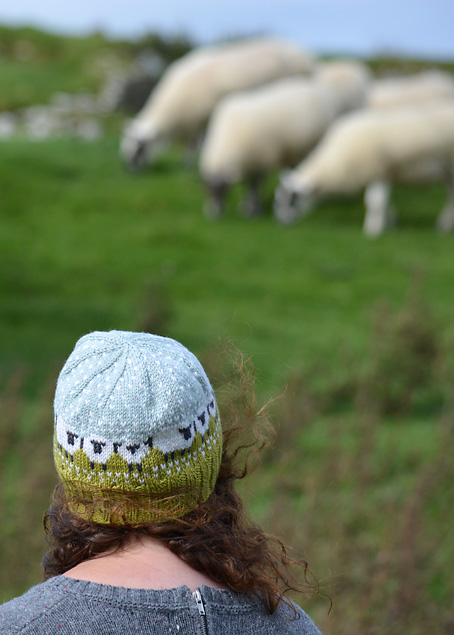 I'm holding my breath awaiting the arrival of my copy! If you weren't lucky enough to be attending Shetland Wool Week this week or Yarndale last weekend… it is nice to experience a little of the excitement from the comfort of your favourite knitting chair!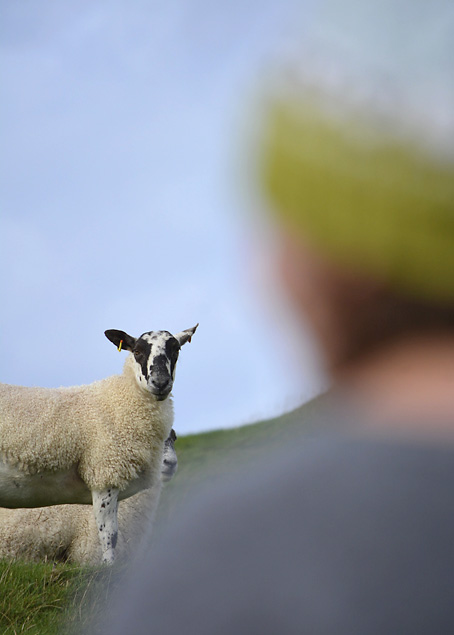 Have you knit the Crofthoose Hat yet? What colours did you choose?