Suddenly it is getting chillier and the nights are closing in. It's dark in the morning and dark again by teatime. As the days get shorter and colder I certainly have a need for a cosy soft scarf that keeps my neck warm and isn't too bulky.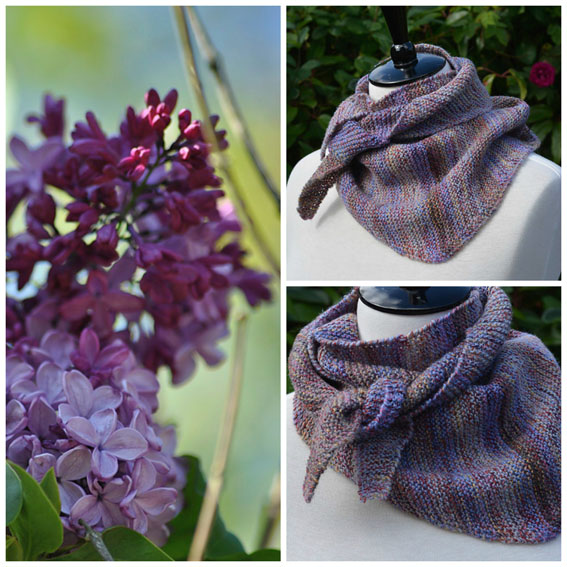 The Baktus Scarf designed by Strikkelise is perfect.
It is a delight to knit – one of those speedy projects that require very little thinking and is perfect to knit while relaxing in front of the tv. It used 1 ball of sock yarn. I weighed my ball at the start and again about half way through and when I had a little more than half of the ball left I started decreasing.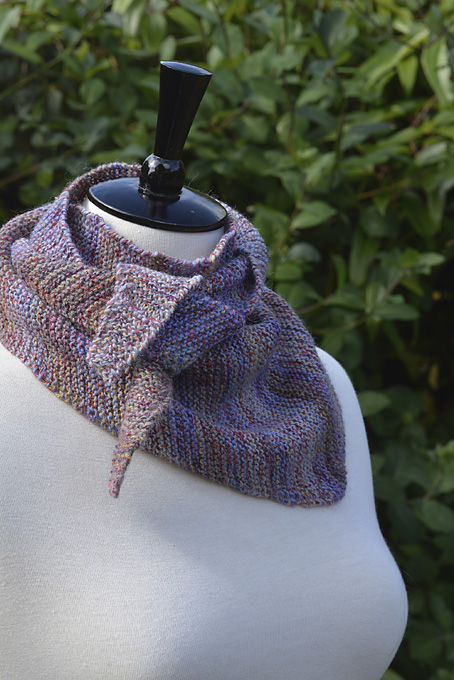 I had fun doing a little bit of Stash hunting to choose the sock yarns I wanted to use for knitting these scarves. For my Mauve Baktus Scarf – I used 1 ball of Wendy Roam Fusion Colour 2020 Coast – the same colour used to knit Heather Socks (yes, I love this yarn in this colour, I think I have another ball of it somewhere in my stash). This ball was slightly different in colour as it came from a different dye lot.
I enjoyed this pattern so much that I couldn't resist knitting a second version. For the Blue Baktus Scarf I can't give you any details about the yarn as I accidentally mislaid my label. It is a 4 ply sock yarn in shades of blue, mossy green and midnight blue.
For both scarves I used 3.25mm bamboo needles.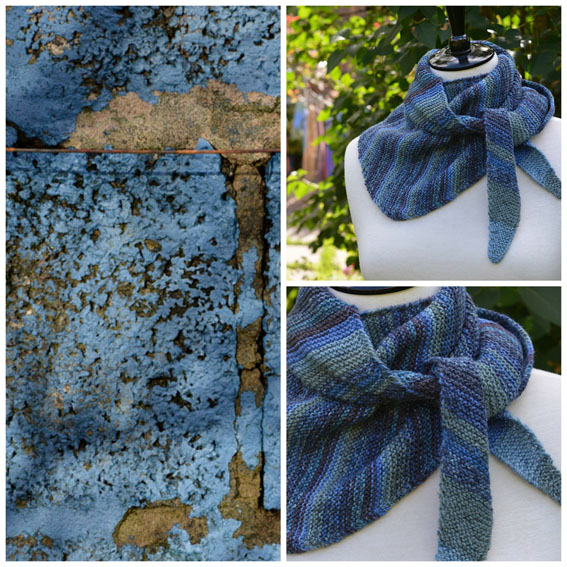 These scarves are quick and easy to knit. Comfortable and cosy to wear. And a great addition to your wardrobe. I know that I will probably knit this pattern again in a different colour.
I decided not to add any type of embellishment to the ends of my scarf as I wanted it to have as little bulk as possible and I used all of my yarn to knit the scarf with virtually none left over. But on the pattern Ravelry page other knitters have added tassels or pompoms to the ends of their Baktus Scarf to great effect.