Just imagine… you're sitting on Lettergesh Beach knitting a sock and the pages in my notebook keep fluttering over in the breeze. I was ready for a break from knitting socks… so what to do next?
I found myself lying back on the patchwork quilt to enjoy the warmth of the sun on my face. Sitting up, I pulled back the quilt, and dug a pebble out of the sand. It had been digging into my back in a rather uncomfortable way.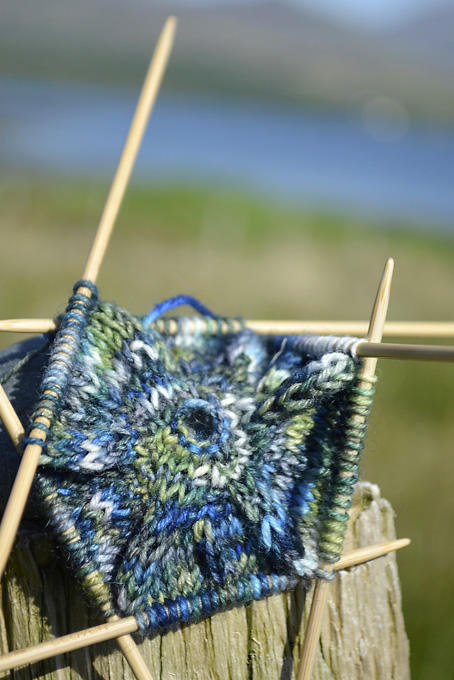 Eureka!
A fun idea had come into my mind. Knit a woolly pullover for a beach pebble… voila… a paperweight!
This isn't really a pattern for a Pebble Paperweight but I thought I'd share what I did.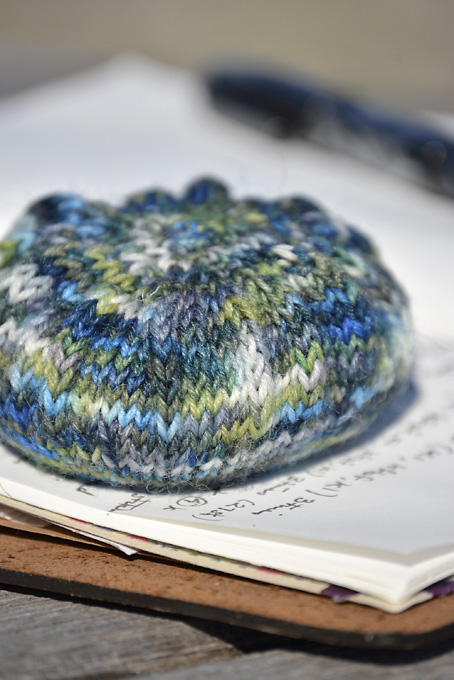 I used a little bit of the skein of Ripples Crafts hand dyed sock yarn in the colour Hubble Bubble RS03. This is the perfect project for a small amount of left over sock yarn or hand dyed sock yarn. I used less than 5g of 4 ply sock yarn.
My beach pebble is approximately the same shape as a small sea urchin. It isn't a huge pebble. It has a circumference around the outside edge of 20.5cm (8.25″).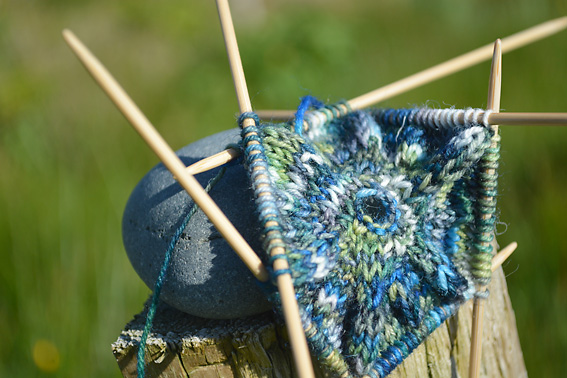 I used 2.75mm double pointed needles and cast on 9 stitches. I joined the stitches into the round spread over 3 needles.
Round 1: (k1, kfbf, k1) 3 times.
Round 2: k
Round 3: (k1, kfbf, k1, kfbf, k1) 3 times (27 stitches)
I paused for a while with a cool drink of water and listened to the soft clinking on the breeze from the yacht mast.
Round 4: k
Round 5: kfb on every stitch
Round 6: k
Round 7: kfb on every stitch
Rounds 8-14: k
After round 12, I gathered the gap in the top where I'd cast on and sewed in the tail of yarn.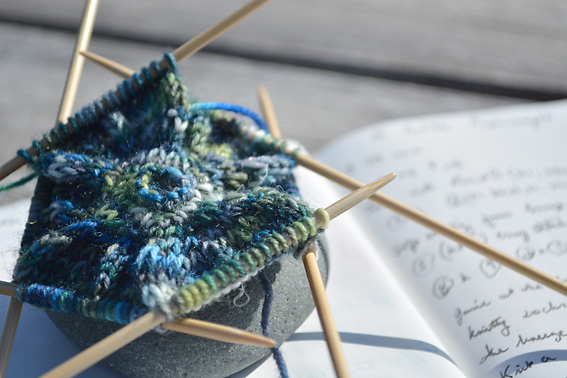 At Round 13, I divided the stitches on each needle onto 2 needles, 18 stitches on each of the 6 needles. (This might put some people off as it was very much like a little hedgehog at this stage).
Round 15: (k2tog) repeat to end
Rounds 16-22: k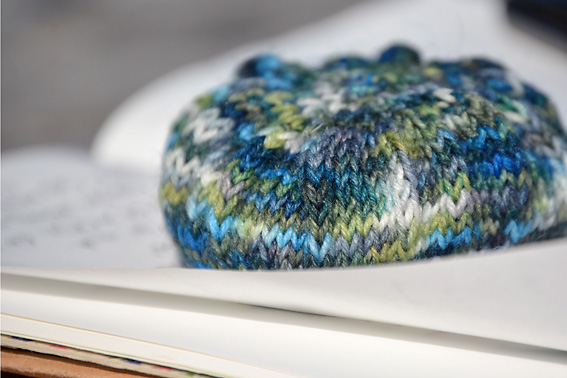 I popped the pebble into the its woolly jumper.
Round 23: (k1, k2tog) repeat to end
Round 24: k
Round 25: (k2tog) repeat to end
Round 26: (k2tog) repeat to end
Then gather the remaining 9 stitches tightly and sew in the end.
This cute little project took me a couple of hours from start to finish and was rather fun to make!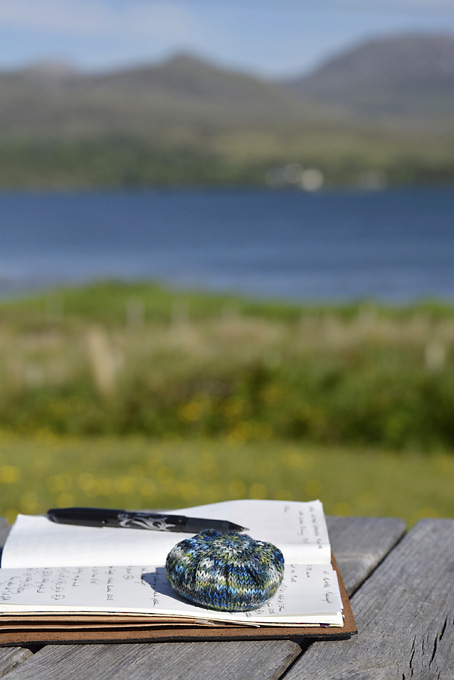 One very cute little pebble paperweight. I purposefully chose to create a slightly ridged gathered look to it as I wanted it to be reminiscent of the veins on the outside shell of the sea urchins.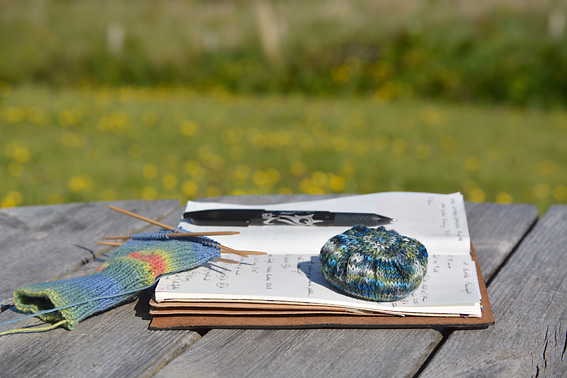 Then it was back to sock knitting!