The Blue Fair Isle Fingerless Mitts are just beautiful. Gorgeous to wear.
These fair isle fingerless mitts are based on the Small Lozenge Star Gloves designed by Wilma Malcolmson and printed in Knitting Fair Isle Mittens and Gloves by Carol Rasmussen Noble. There are many beautiful charts in this book.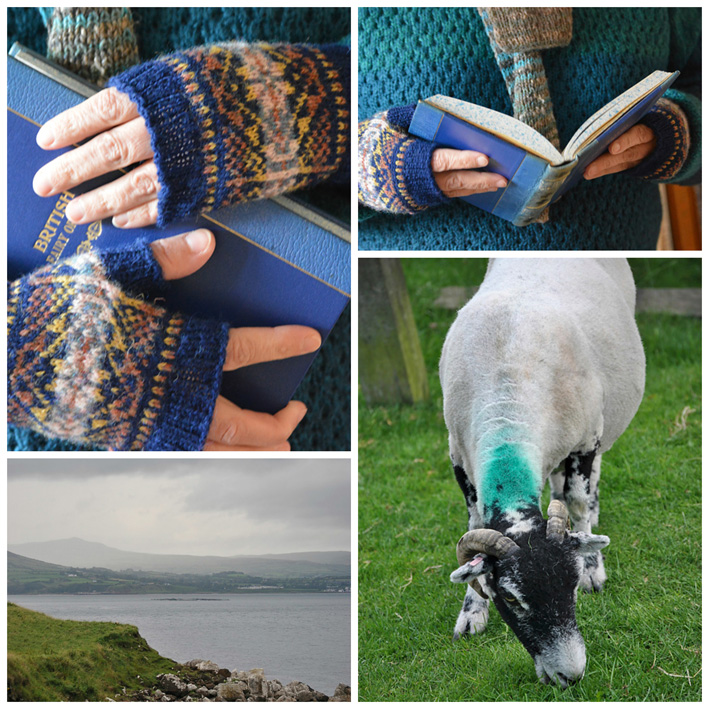 I used Mussel Blue from the Jamieson & Smith Shetland Heritage wool range for the main colour for these mitts.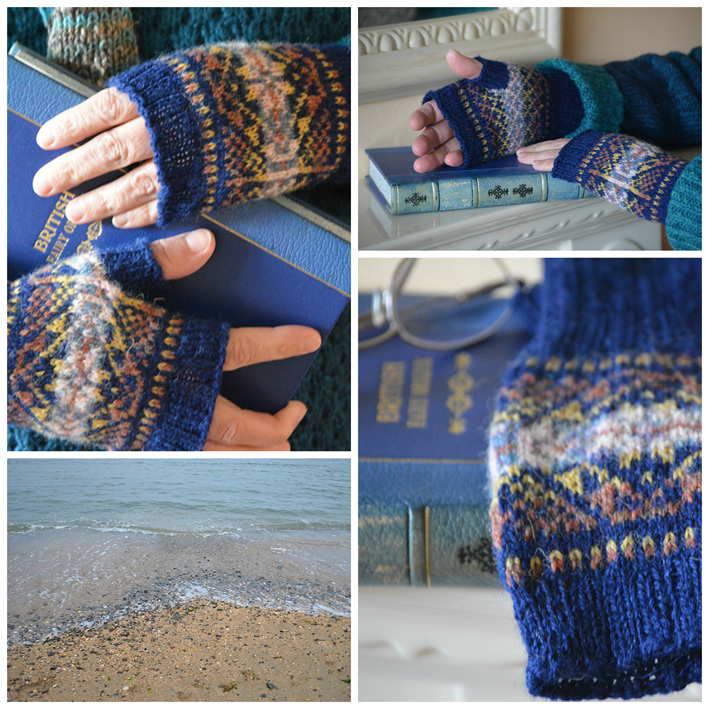 There was an error in the chart in the book, which I didn't notice as I was knitting away late at night, and it wasn't until I had cast off and tried the Blue Fair Isle Fingerless Mitt on the next morning, when the glaring error just jumped out at me and I had to unravel back to the middle section of the fair isle pattern and then reknit the Fingerless Mitt putting in the missing Auld Gold triangles… It really is worth unravelling sometimes so that you're happy with the finished project.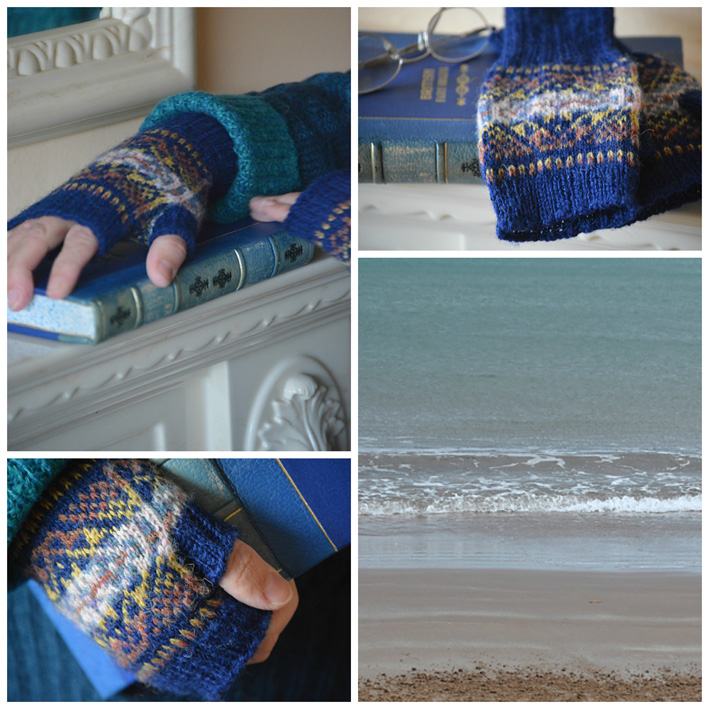 I loved knitting these fingerless mittens and love wearing them even more. They are soft and comfortable. It really is hard to find more beautiful yarn than shetland wool to knit with. The yarn blooms wonderfully after it is hand washed the first time.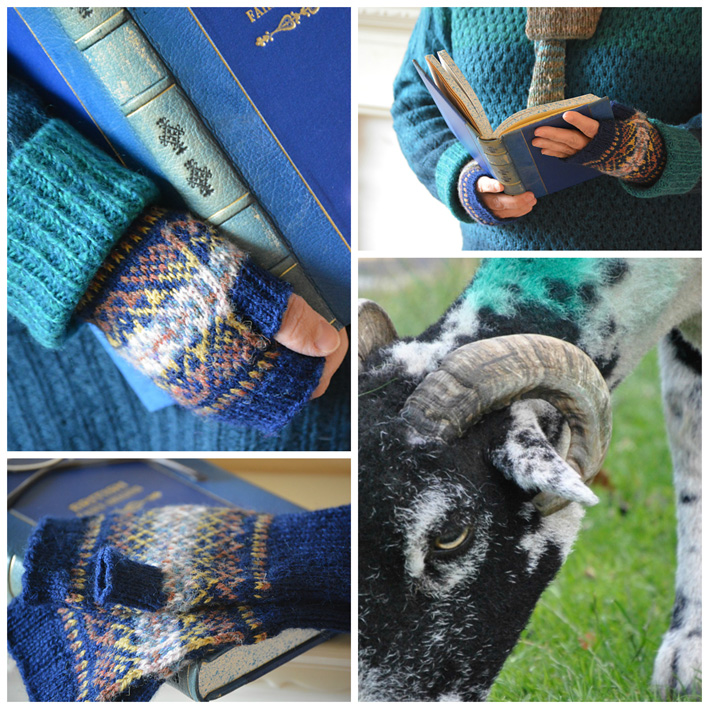 We have been planning our holiday for this year and I am soooo excited. We are going to spend a week on Shetland in September. This will be utterly amazing. I've always wanted to visit Shetland and I am really looking forward to visiting Lerwick, seeing the gorgeous scenery and looking out for Shetland Sheep.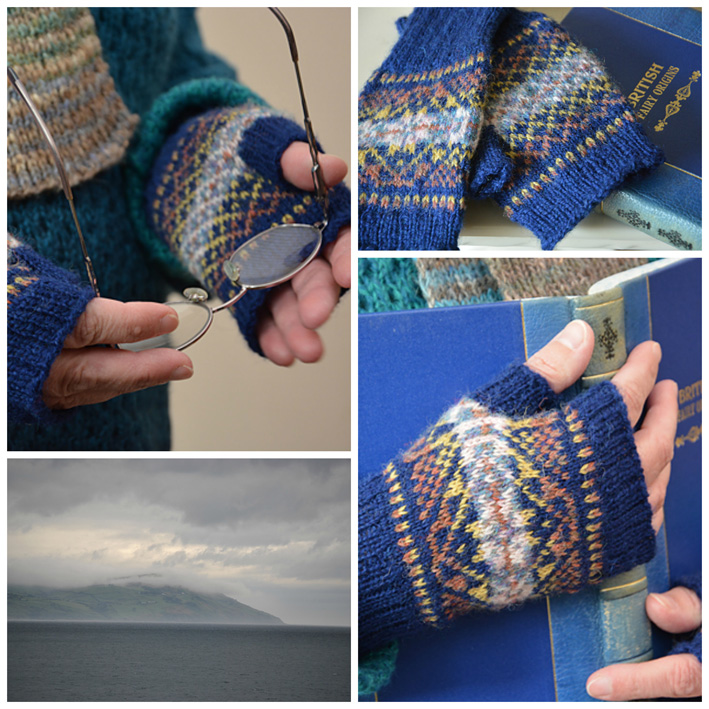 Of course, it would have been nice to have been on Shetland for the Shetland Wool Week but as the holiday is also for Neil, we decided that the weather would be hopefully be better in September and as it is still Summer Season, we will be able to visit more of the historical sites.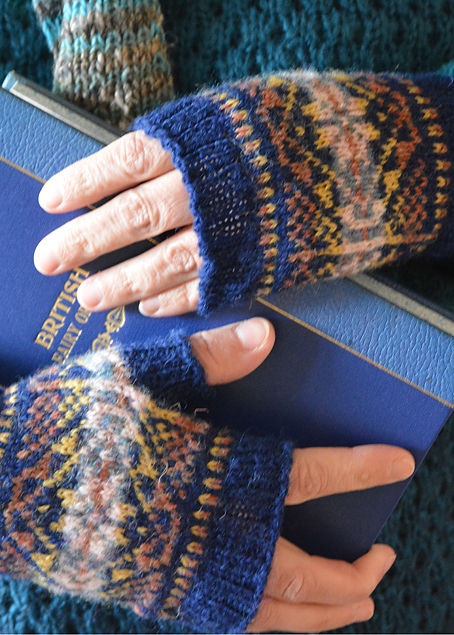 Knitting Squirrel is now stocking the gorgeous J&S Shetland Heritage 100% real shetland wool. This is a gorgeous range of 11 historical colours based on the beautiful early garments in the Shetland Museum.