Box O Sox KAL 2016 – Early in 2016 I was watching one of my favourite podcasts, Yarngasm. Kristin of Voolenvine Yarns who does this fun podcast mentioned her new KAL running on her Yarngasm Ravelry Group.
BOX O SOX KAL 2016…
My ears pricked up. Literally.
I don't often join KAL's, well, this isn't completely true, I join but other projects I'm working on for the Knitting Squirrel to show how beautiful the new yarns look when knitted up, normally take precedence, so I normally don't finish the KAL in time.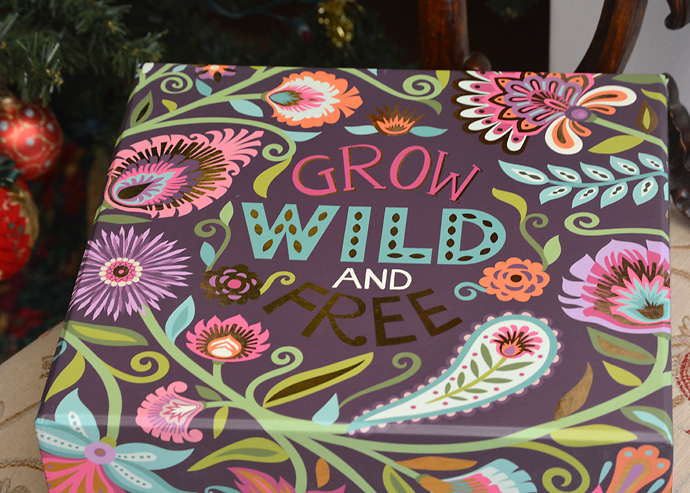 But, I mean, a box of a minimum of 12 pairs of socks by the 1st January 2017… This sounded like a huge amount of fun. You'll all know if you visit the Knitting Squirrel regularly, I do love knitting socks. This gave me the perfect opportunity to start 2017 with 12 lovely new pairs of socks just for me… positively decadent! I finished with 14 pairs of socks.
These weren't the only socks that were knit during 2016 as I made some pairs for Neil and my mum but only socks that were for me were eligible for the Box!!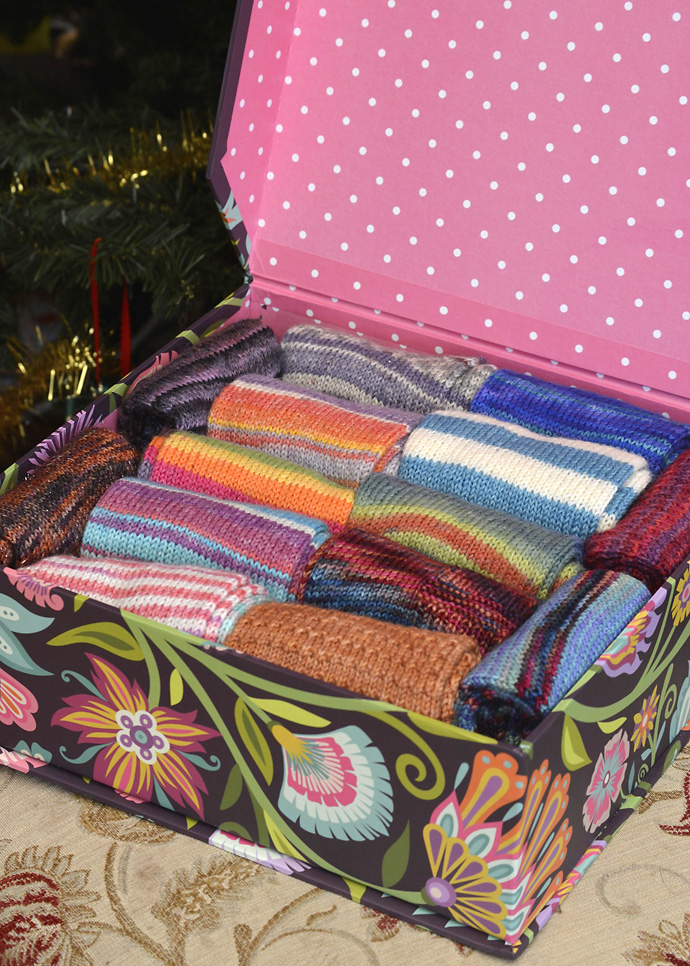 I finished filling my box early in December but didn't get the photos taken until a couple of days ago. December disappeared in a haze of holiday preparations and Christmas gift knitting whilst snuggled on the sofa during the latter half of the month nursing a horrible bought of cold/flu which still hasn't completely lifted.
I was chuffed to actually post my Box O Sox in the Yarngasm Ravelry Group and am now looking forward to starting the Box O Sox KAL 2017 in January!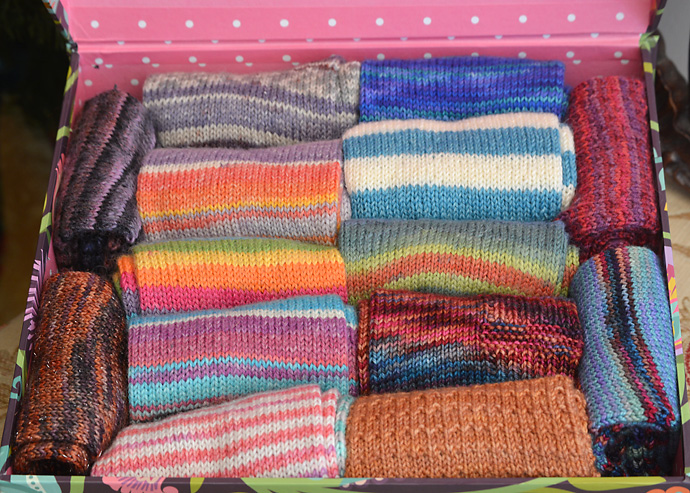 It is so much fun to have an excuse to knit socks for myself. But the best thing because I wasn't just adding my new socks straight into my sock drawer it mean't I've made the effort to wear some of the older socks that are almost worn out and I'd stopped wearing because they've become a bit faded and scruffy looking. Who doesn't reach for their newest cutest socks first?
I used some beautiful yarns for my socks which I've listed below from top to bottom. Some are available in the Knitting Squirrel's Yarnshop and others were in my Stash…
Left side: Lang Jawoll Magic Striped, A Fine Fish Yarns
Left Middle Row: Opal Beachcombing, Opal Sweet & Spicy 3, WYS Signature 4ply Sock Yarn Cocktail, Opal Sweet & Spicy 3 and Knit Circus
Right Middle Row: Hand Dyed Merino 4ply Sock Yarn, Regia Pairfect Stripe, Opal Cottage Garden Flowers Sock Yarn, Manos Del Uruguay Alegria and Hand Dyed Merino Cashmere Nylon Sock Yarn
Right Side: Knit Picks Stroll Tonal Sock Yarn, Alegria & Hand Dyed Opal Sock Yarn
Did you take part in the Box O Sox KAL 2016? How many pairs of socks did you finish with?