If you are looking for a well designed basic hat pattern for the man in your life, Brier Toque, would be an excellent choice.  This hat only uses 100g of sock yarn making it a perfect quick project.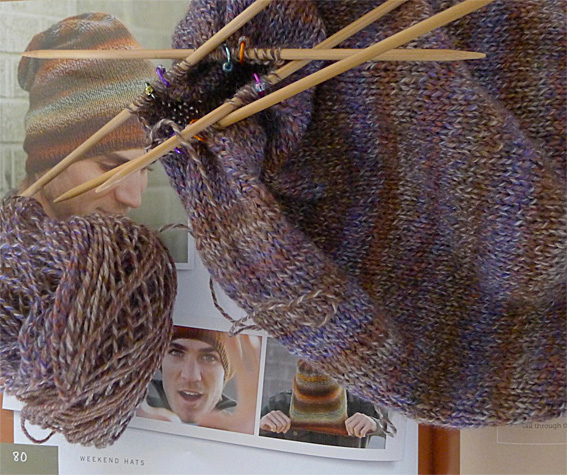 I knit this warm stocking stitch hat for Neil.  It is based on the Brier Toque pattern by Cecily Glowik MacDonald from the book "Weekend Hats" by Cecily Glowik Macdonald and Melissa Labarre.
Changes I Made To The Pattern
Neil didn't want the hat to be quite as long as in the photos in Weekend Hats.   If you are looking for a plain beanie using sock yarn or 4 ply weight yarn then this pattern is perfect.  The only change I made to the pattern was in the body section.  Where the pattern says to work stocking stitch until the piece measures 10 inches from the cast on edge, I worked 7 inches from the cast on edge instead.  I didn't bother blocking this hat as it wasn't necessary.
And The Yarn?
The suggested yarn in this pattern is Schoppel Wolle Crazy Zauberball. On this occasion, I used a lovely Zitron Trekking Maxima sock yarn from my stash in colourway 902. I had purchased the yarn a few months ago from the Sock Yarn Shop.  It is a hard wearing machine washable yarn that is the perfect choice for Brier Toque.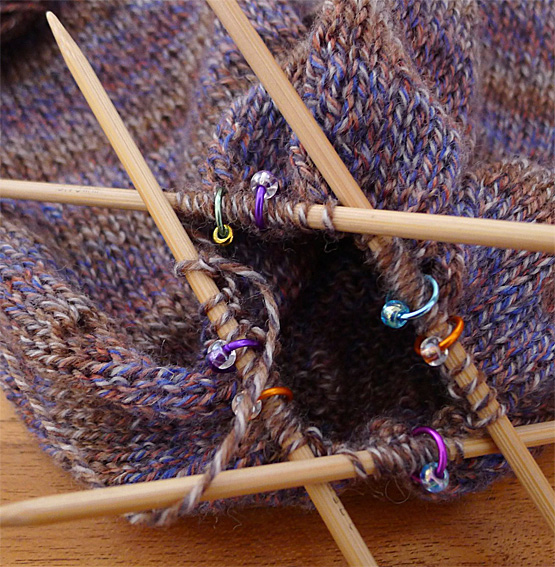 Maxima 902 is a beautiful flecked self patterning sock yarn that knits up as graduated stripes in a complementary colour scheme of blues and russet tones.
Would I Knit Brier Toque Again?
I will definitely knit this hat another few times for Neil.  It is the perfect choice for him as he prefers plainer beanie styles…   Brier Toque was an enjoyable knitting project and the shaping at the crown is well designed.  I worked the larger size to fit head circumference 20-23 inches.
Walks at Belfast Zoo
We've really enjoyed our walks at Belfast Zoo and the annual family ticket makes it a reasonably priced day out (particularly, when you visit the Zoo as often as we do).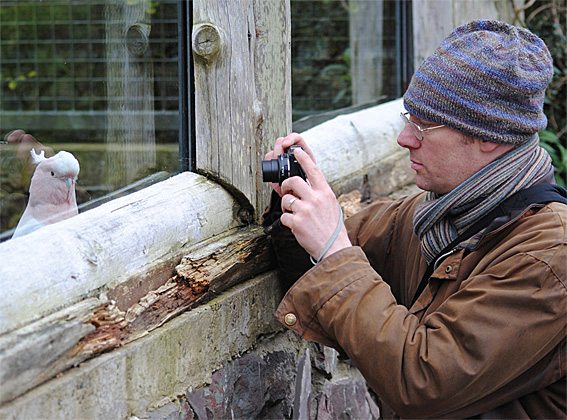 Neil and the beautiful cockatoo spent at least 5 minutes playing peekaboo.  The cockatoo would look at him and then duck his head down for a moment and then bounce up again to look at Neil again.  The game lasted until a noisy little auburn haired boy ran over and spooked the cockatoo who fluttered off to the farthest corner of its enclosure and hid behind a shrub.
It was a dry cool day with the odd drizzly shower and Neil said that the hat was perfect.  I couldn't resist posting the gorgeous photographs of the handsome Laughing Kookaburra and Cockatoo.

Sometimes you just have to add a couple of very cute bird pictures!