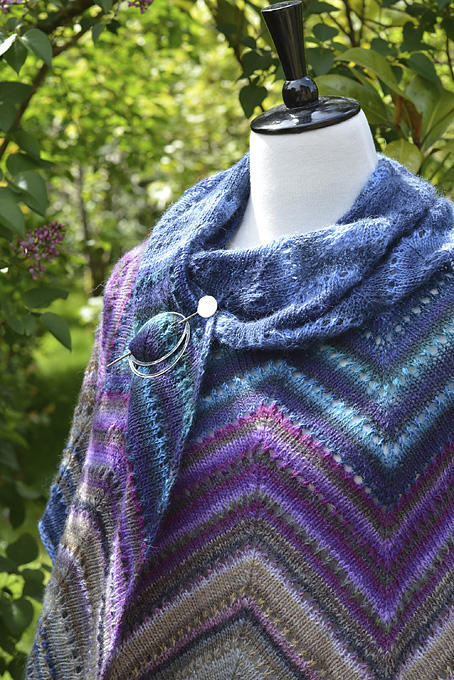 Now and again, I see a project that I just can't wait to knit, Butterfly Dreams designed by Drops was one of these. I really loved this shawl as soon as I saw it.
I used my 4mm bamboo circular needles with the longest length cable from my interchangeable set.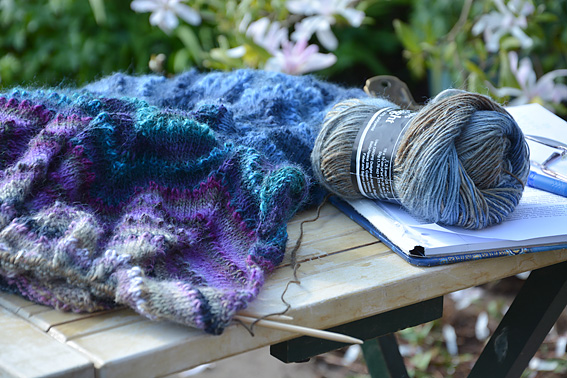 A few weeks ago, I decided it was time to cast on for the Butterfly Dreams Shawl, and ode red the Drops Delight yarn in the specified colours. Although the pattern specified one ball in each of these colours: 04 light blue mix, 09 turquoise/purple mix, 14 purple/green mix, 05 beige/gray/pink mix and 07 beige/blue mix, I just wasn't sure this would be enough, so I ordered two balls of each colour.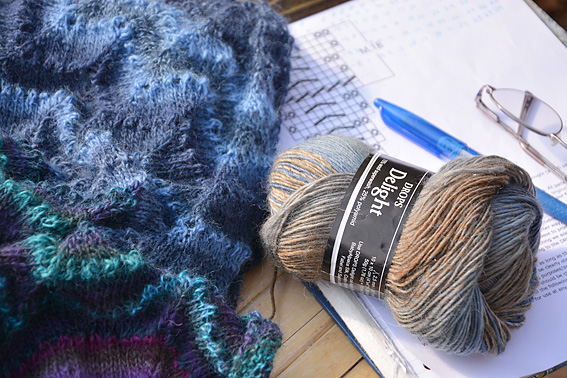 I had studied their photo of the shawl and was convinced that they had used a darker colour at the edge after the beige/blue mix ball.
This did infact prove to be the case and I used most of the second ball of 04 light blue mix to give a dark edge to my shawl. I was nice bringing the colour that had been used for casting on and knitting the first section to the bottom edge. I thought it rounded the shawl off beautifully and added balance to the colour combination in the finished shawl.
It is amazing how quickly the shawl grows from casting on 17 stitches to the casting off 640 stitches.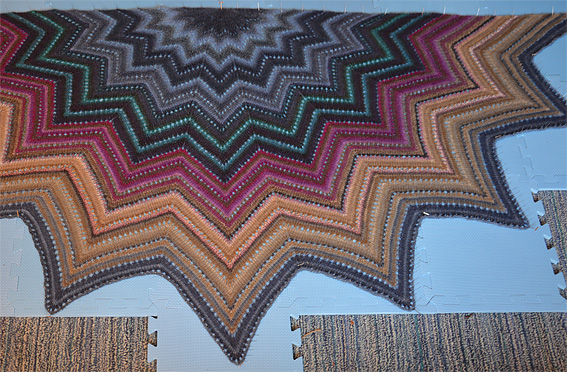 I loved knitting this shawl, every row was different and I enjoyed watching it grow although as with any shawl, you don't really see the beauty of the finished shawl until it has been cast off and wet blocked.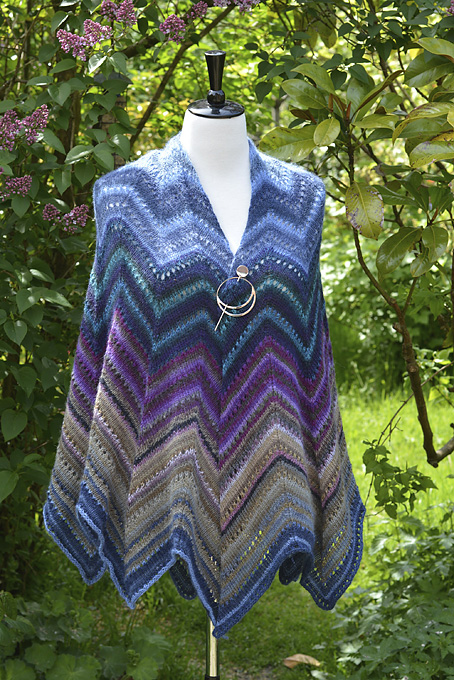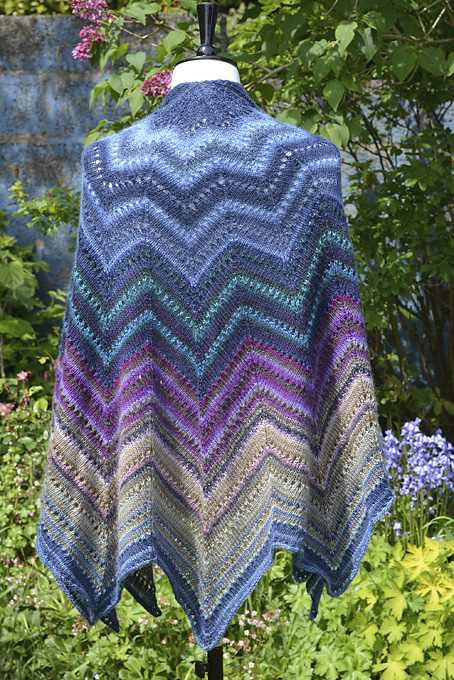 I used a wonderful stretchy cast off (also known as decrease bind off) for casting off Butterfly Dreams as I wanted the edge to be stretchy but not lose its structure.
*k2tog through the back loops then slide the just knit stitch back onto the left needle; repeat from * to end.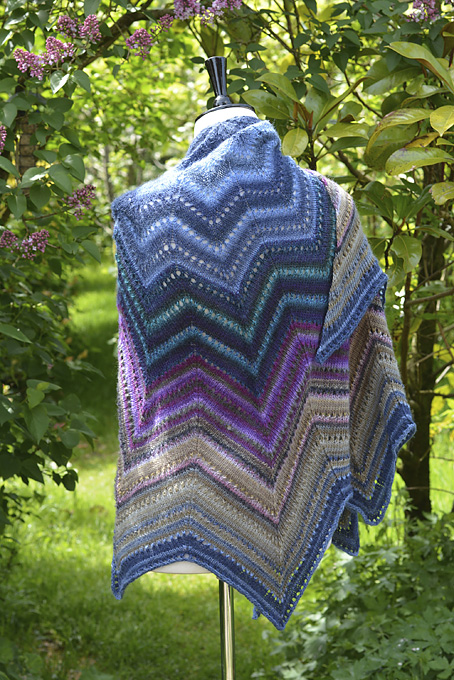 Butterfly Dreams is the largest shawl that I have knit and the only place I could pin it out was on the floor in the lounge and we had to carefully walk around the edge for a few days until it was completely dry.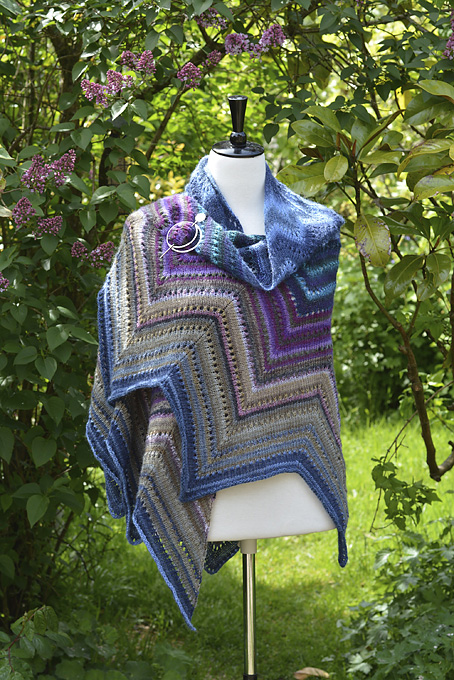 What an amazing buzz when the shawl was finally dry and I removed all the pins and threw the shawl around my shoulders for the first time. Awesome.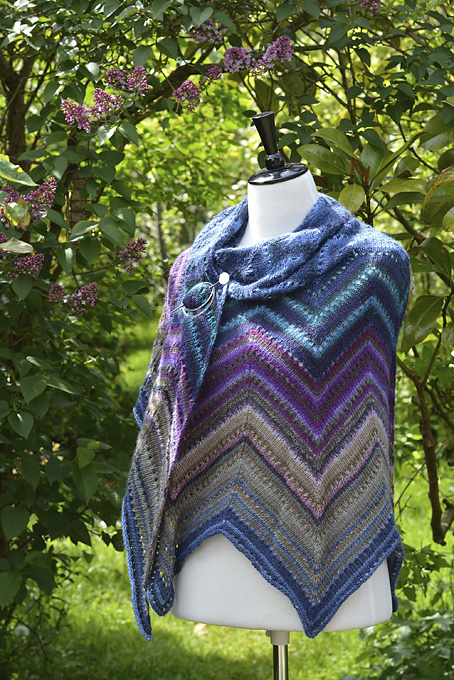 Then finally, it stopped raining and instead of cutting the grass, I moved my shawl around outside taking a few photographs. The lilacs were just coming into bloom and looked wonderful as a backdrop.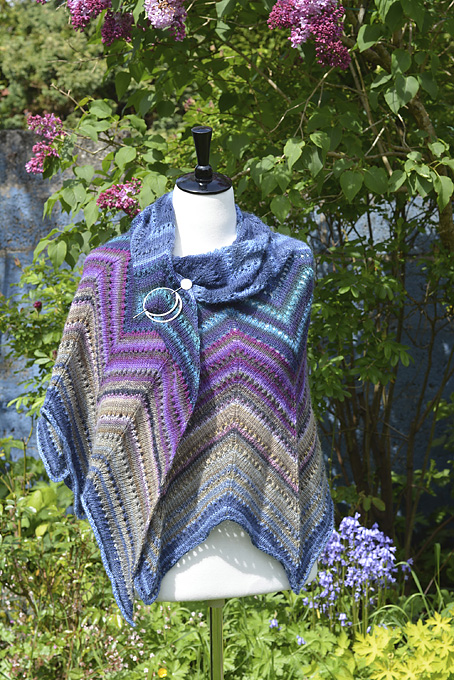 So much fun photographing a finished project and Butterfly Dreams is just stunning. Drops Delight is quite a fuzzy yarn and a similarly beautiful shawl could have been knit using Lang Jawoll Magic. Mini Mochi or Sausalito would have created a dreamily soft shawl.