Cameo Shawl is an elegant shawl designed by Paulina Popiolek. This shawl was on my wish/to do list for ages. It is a beautiful shawl that I really enjoyed knitting.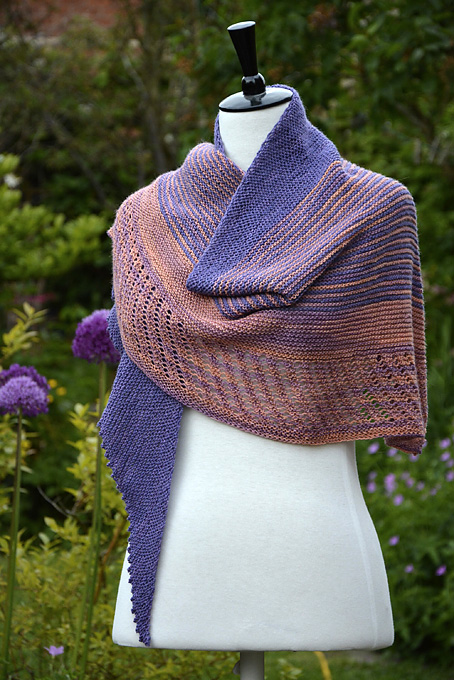 I chose 2 colours of Hand Dyed Merino 4ply sock yarn. The first yarn is a gorgeous rich purple/mauve colour and the second contrasting yarn is a soft rust/violet colour combination.
I chose to use 4mm needles rather than the 3.75mm needles. When I knit the swatch using the smaller size needle I found I couldn't get the tension I needed so used a larger sized needle instead.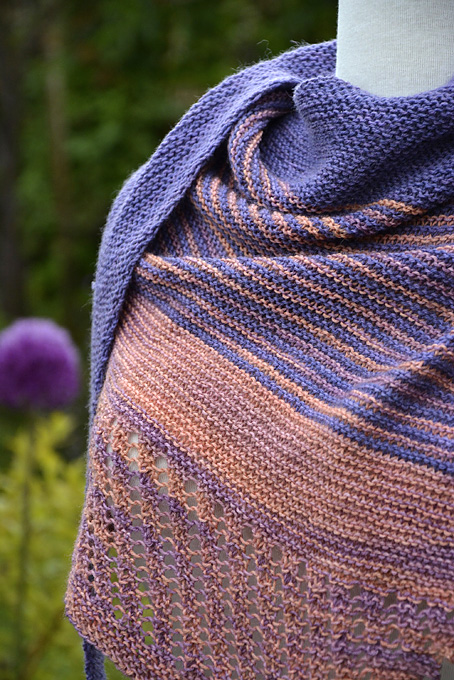 This is a slightly asymmetric shawl which is a lovely shape for wearing.
Because I used larger needles this meant that the purple/mauve semi-solid hand dyed merino didn't quite last… yep… I ran out… so I didn't have as many stripes in the striped section as I should have.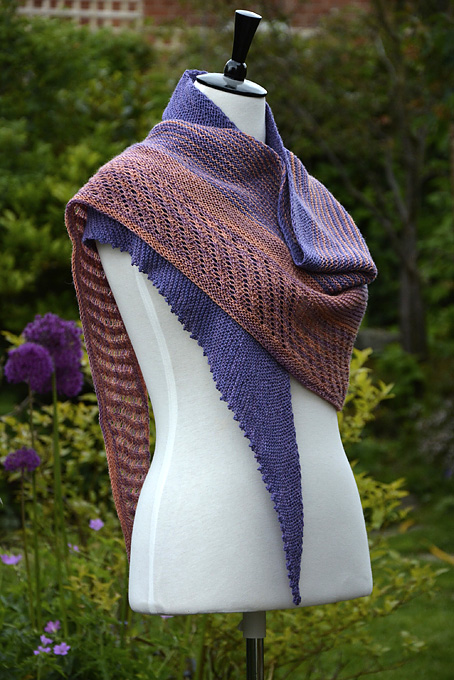 Instead of 22 contrast colour stripes I had 19 contrast colour stripes. At this point I had 210 stitches on the needle. So I made the decision to knit a section of contrast colour until I had enough stitches for the lace border pattern. The border needed to be divisible by 8 plus 4. So I continued working the 4 row repeat for the main body until I had 228 stitches.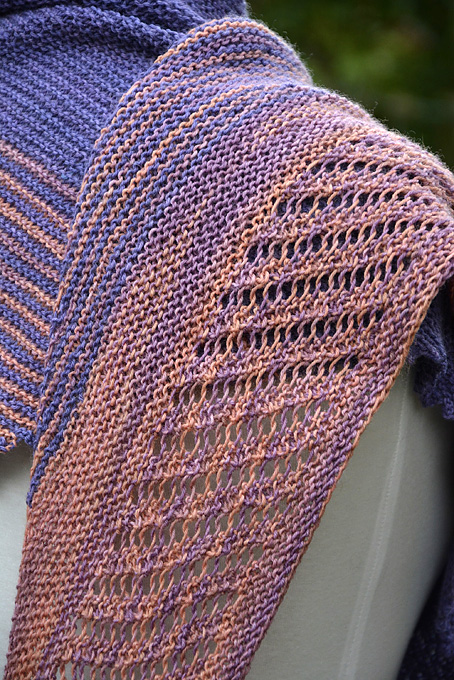 I worked the lace border using the contrast colour as written in the pattern. I finished by knitting 8 rows of garter stitch before casting off.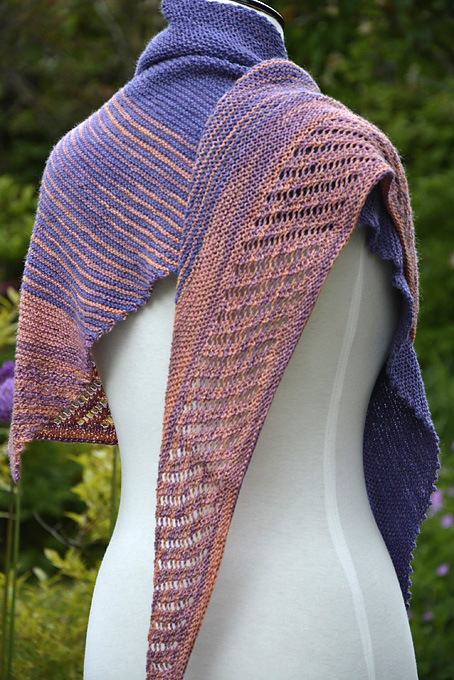 I opted for a stretchy cast off rather than a picot cast off. I like this cast off and have used it for several other shawls that I have knit. It gives a lovely edge.
Stretchy Cast Off
knit 2 stitches together through the back loops.
slip the single stitch that is on the right needle to the left needle by slipping it purl wise.
Repeat steps 1 and 2 across the whole row until all the stitches are cast off.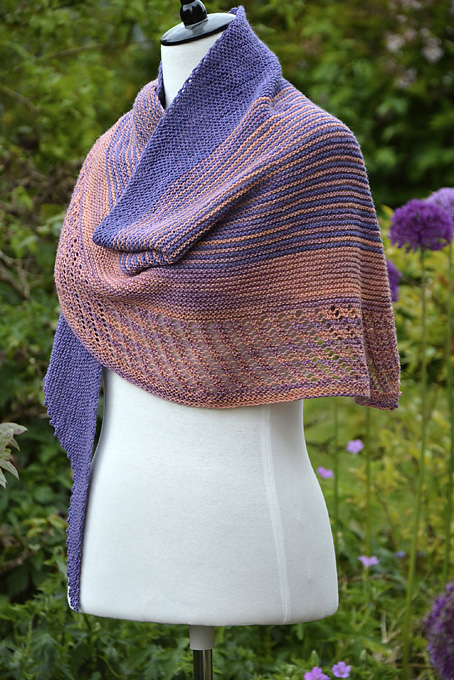 I tweaked the pattern to work with my needle choice and hand dyed yarns. Loved knitting the stripes and how the colours looked together. They are particularly effective on the diagonal.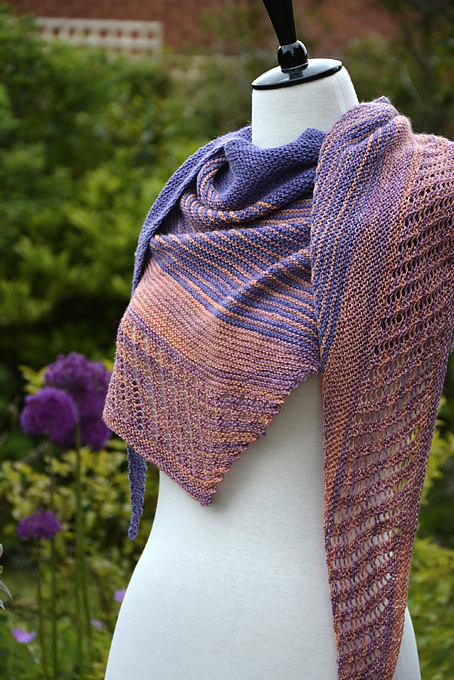 I really enjoyed knitting this pattern. Love the beautiful colour combination. It was a relatively speedy project to knit. It is beautiful, stylish and effective.