I love knitting with the Opal 6ply yarns. I used the lovely 8353 for the socks in Daydream of a Castle in the Air. This one is Daydream 8355 Inspiration. The DK weight 6ply yarn knits up very quickly on 3mm double pointed needles. It is fun to cast on and have a pair of socks finished in a weekend.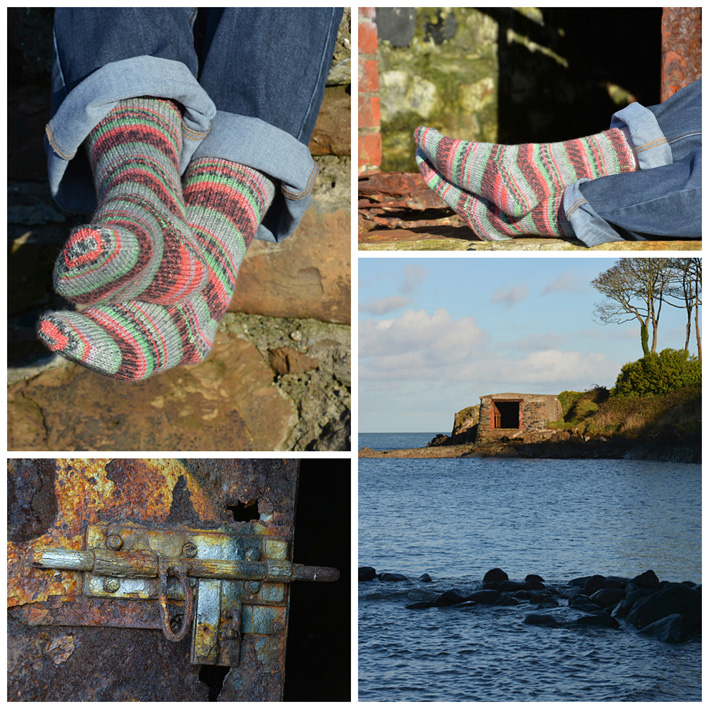 It is wonderful walking down to the old boat house on a sunny morning. I love the colours in the old bricks and the rusty graffiti covered metal door. The colours in the photograph of the old bolt are sumptuous and the touches of old silver spray paint just enhance the textural effect.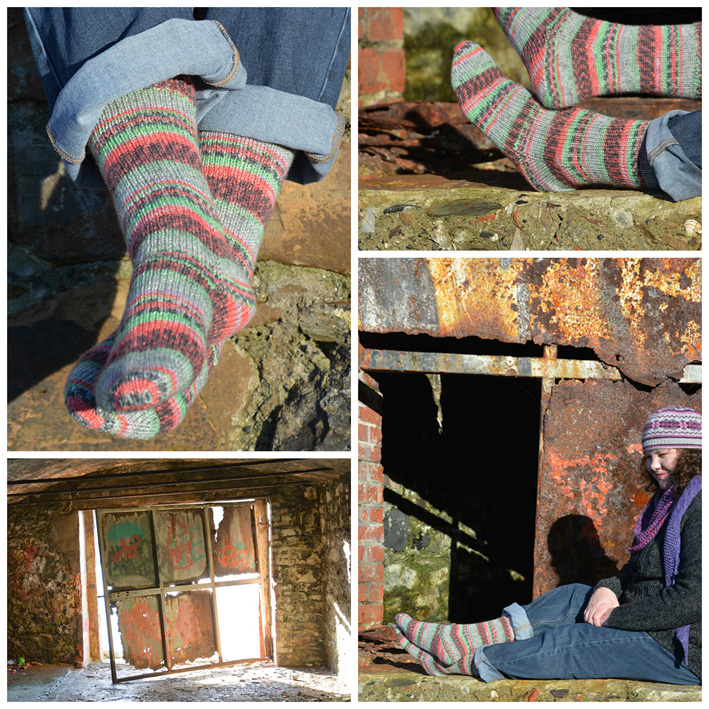 These socks were knit in the same way as Daydream of a Castle in the Air for the cuff, leg, and toe sections. The main difference was that I decided to use the Strong heel for these socks. I thought this style of heel would work well in the heavier weight sock yarn as it has a lovely smooth finish.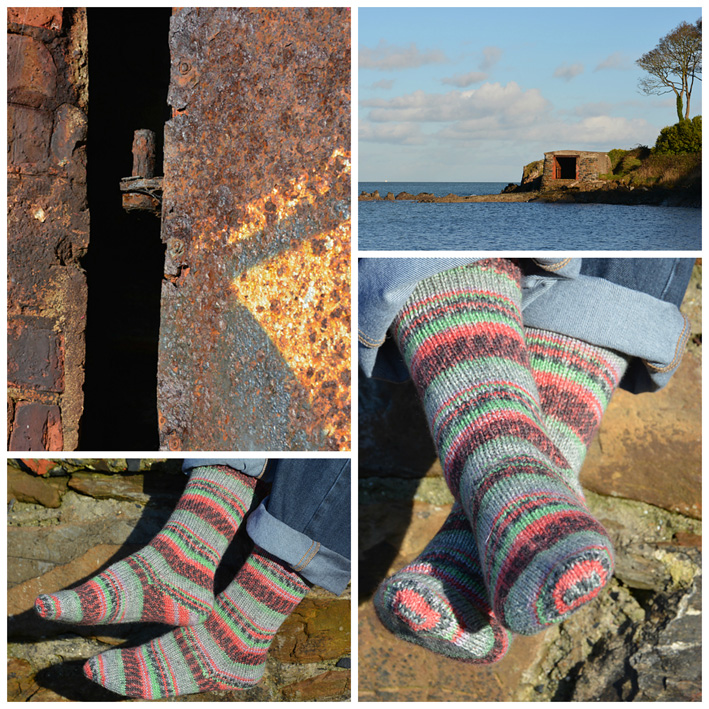 I'm delighted with these socks. They are very comfortable to wear and are great with walking shoes or boots. The cosy warmer weight of Opal Daydream 6ply Sock Yarn comes in a 150g ball. This gorgeous warm sock yarn knits to a DK weight. The yarn comes in 8 delectable colour combinations.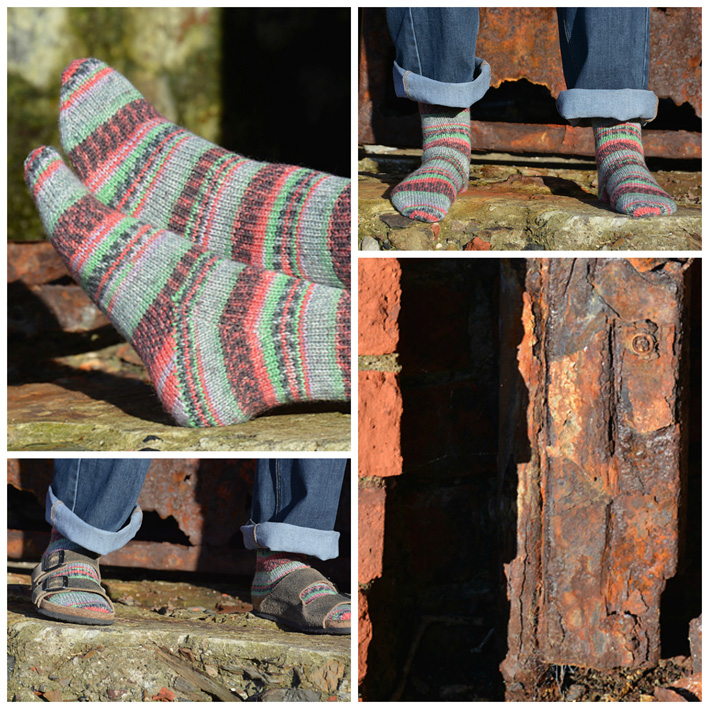 Here is a useful free pattern for Regia 6ply sock yarn with a round heel.