Death in the Cotswolds is the third in the Cotswold series of murder mysteries by Rebecca Tope.  In a departure from the first two books in the series, this one is told from the viewpoint of a new character, Ariadne, who observes Thea and Phil as they continue their courtship in the quiet Gloucestershire village of Cold Aston.
Quiet that is, until Ariadne stumbles across the body of her friend, Gaynor, murdered with a knitting needle!  Ariadne had been making preparations to celebrate the festival of Samhain, on a local burial ground, when she finds Gaynor's body.  Phil, as a police Superintendant, is called upon to take charge of the case and Thea turns to Ariadne for companionship and the two share her thoughts on the murder.
Until her untimely death, Gaynor worked for Ariadne using her creativity to knit clothing, including a Kaffe Fasset modified design coat. Ariadne makes a living spinning, weaving, and knitting wool into rugs, wall hangings, and clothing.  Ariadne and Gaynor also belong to a local pagan group and it is on the surviving members of the group that suspicion of Gaynor's murder initially falls.
Phil and Thea had travelled to Cold Aston to go through the belongings of Phil's elderly aunt Helen, who has recently died.  Ariadne was caregiver to Helen and her attachment to her makes her somewhat put out when Phil considers giving all her belongings to charity.  Among the belongings the trio find some Masonic paraphernalia and it becomes apparent that Phil as an ex Mason wants to remove the items as soon as possible.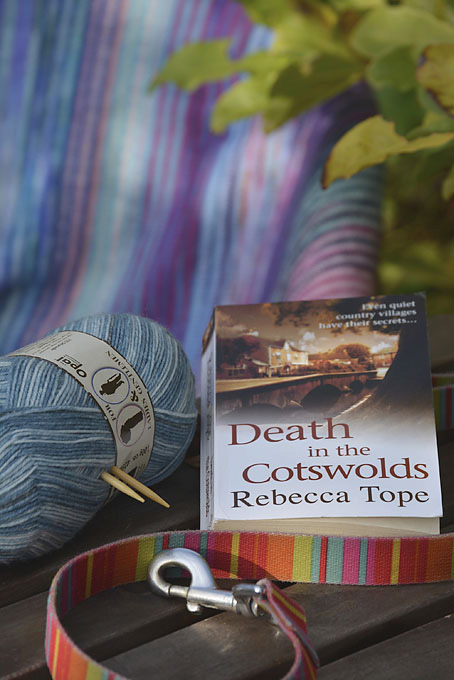 Ariadne is very different from Thea in most things, for example Thea's spaniel Hepzebah is never far from her side, whereas Ariadne hasn't any time for dogs.  Both women, however, have a fondness for Superintendant Phil Hollis.  Ariadne has had a crush on Phil since childhood whereas Thea has recently  found her attraction returned by the detective.
Ariadne is an unconventional, perhaps even eccentric character, however I did warm to her and thought that she did bring an interesting viewpoint to the series.  It was maybe that her own interests and beliefs were closer to my own than Thea's that meant that I found that I found no difficulty in relating to her.  Ariadne has a strong affinity with the natural elements, is in touch with the earth, nature and the seasons.  Even though she has a successful knitting business she does not possess many material belongings.  However, she can be emotional and impatient, whilst at the same time slow to recognise the needs of her friends.  On the other hand, I did find that my love for dogs was closer to Thea's affectionate nature towards her spaniel.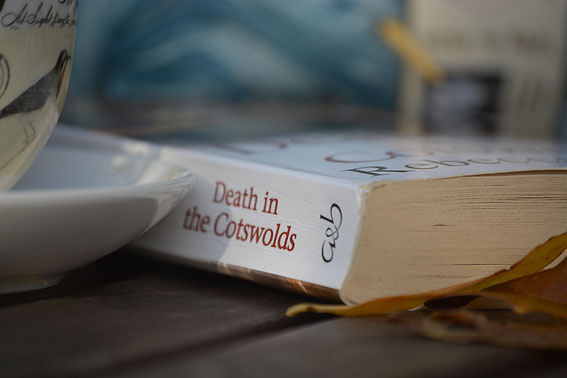 I wondered why Tope decided to have a different character narrate this story when the first two books were told from Thea's viewpoint.  I considered whether it was a plot device due to Ariadne being closer to the suspects in the story.  Perhaps it would have been too unbelievable for Thea to come across a third dead body in less than six months or maybe it was because the interest in a love story can be enriched when told from an external viewpoint.  Whatever the reason, I note that Tope must have judged it a success as she also used other narrators later in the series.
The story continues character development by introducing elements of Phil's Masonic past and the relationships with others in Cold Aston. Fans of Ariadne will be pleased to know that she reappears in Slaughter in the Cotswolds the sixth book in the series.  It is not necessary to read the first two books to enjoy Death in the Cotswolds even though it is part of a series.  Tope has created a well researched murder mystery set in a typical British village, with a knitting sub-plot, which keep the reader glued to the last page.