If you are anything like me, you're always looking for an elegant scarf pattern that will use only one skein of yarn. The perfect project for that beautiful unique hand dyed silk or cashmere concoction that caught your eye as you browsed the Etsy Stores or wandered around the yarn show.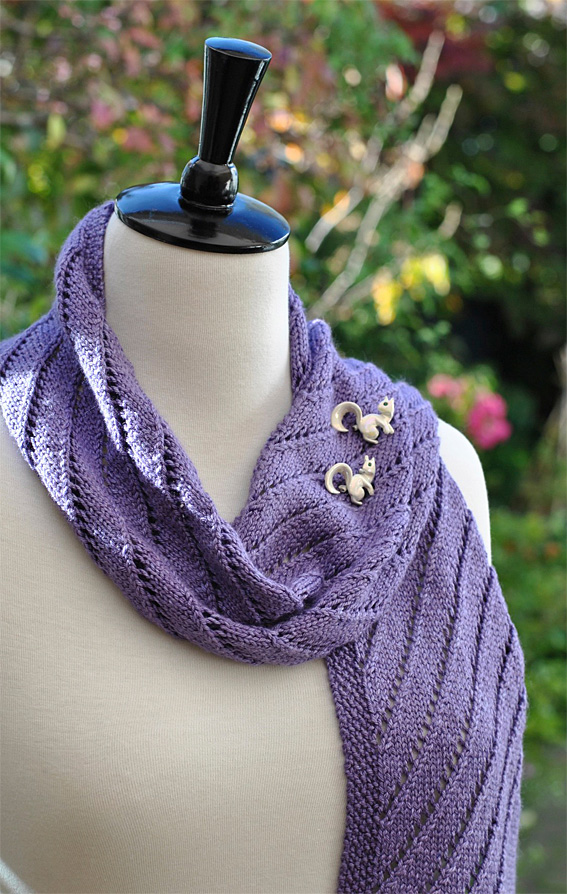 The perfect pattern is one that shows off the special yarn, its vibrant colour and luxurious fibre.
The Diagonal Eyelet Scarf is inspired by the Seattle Bloom Time Scarf designed by Jennifer Chase-Rappaport. The pattern was published in Sock Yarn One-Skein Wonders compiled by Judith Durant.
I loved the bold diagonal lines of eyelets all held within the strong moss stitch edges and borders. But for me, I didn't want the eyelet 'blooms'. I preferred the idea of having solid triangles at the ends of the scarf to help give the scarf some 'weight.'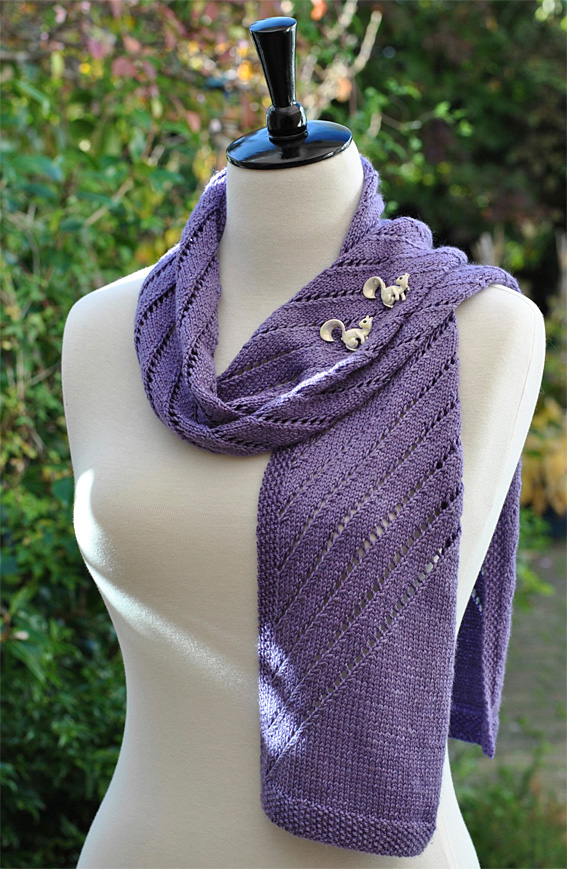 The other change to the pattern was to knit the scarf as one piece rather than two separate pieces which needed to be joined. This does mean that the solid triangles are in opposite corners. With a lovely supple fabric like this, I didn't want to have a join at the centre back. I wanted to be able to wear the scarf lightly draped around my neck and held in place with a brooch or shawl pin.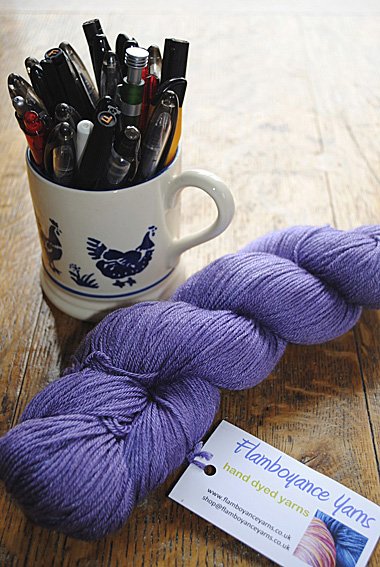 I used a fabulous skein of hand dyed yarn from Flamboyance Yarns that had been in my yarn stash for a while. The Halycon yarn is a 4ply blend of Merino wool and silk. The colourway 'Lavender Fields' is one of my favourite shades of purple.
When the scarf was finished I steam blocked it and then lay it out to dry flat. It is the first time I have steam blocked something like this and I've noticed that the edges do curl in. I don't mind this though because the scarf is so elegant in the way it drapes when being worn.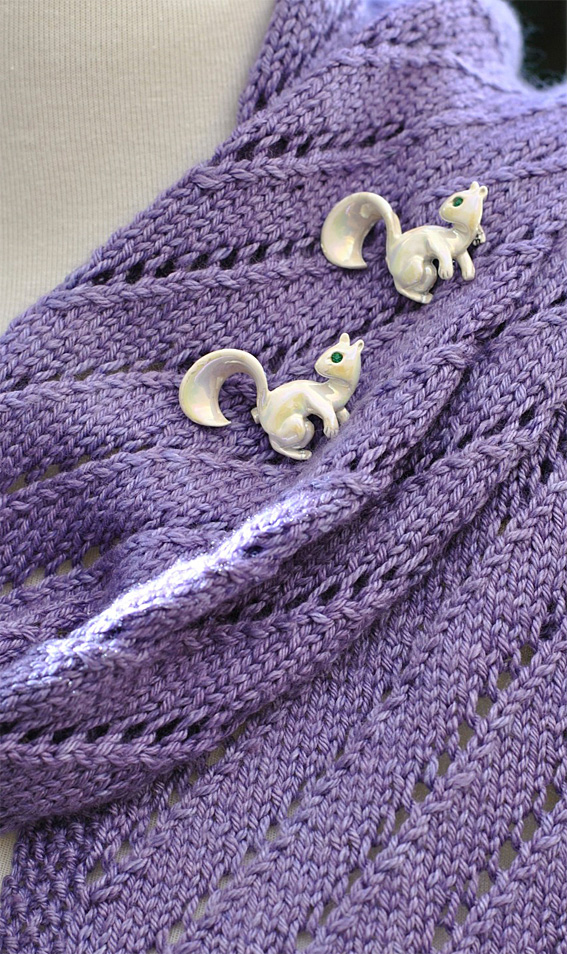 The lovely pair of ivory enamel squirrels were an Etsy discovery. I love adding a 'squirrel' to my collection. Adding a pair of squirrels is definitely a bonus! Do you have a favourite one skein scarf pattern? I'd love to see it.