This was to be Nicolette's long awaited first trip to the Edinburgh Yarn Festival.
My name is Neil and, as Nicolette's husband, I can remember her talking about going to the Edinburgh Yarn Festival since it first opened four years ago.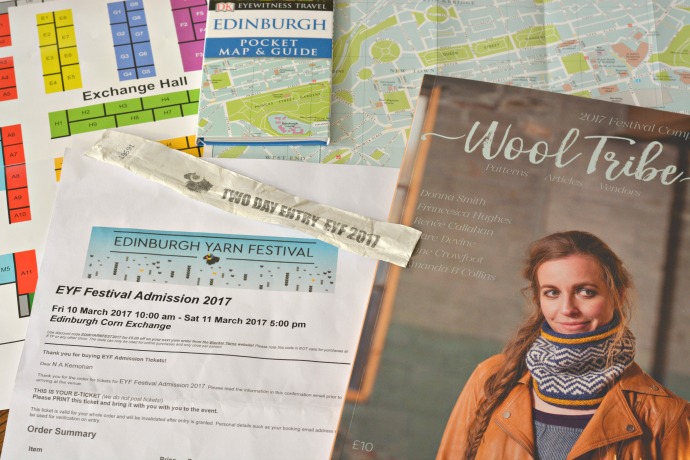 In fact we had been looking forward to going to Edinburgh for many months. I think it was last summer that we decided we would definitely visit the Edinburgh Yarn Festival (EYF) this year. All set, then. We bought our tickets for EYF, booked our flights and accommodation in early January. Time booked off work and notified everyone who needed to know that we would be away for a few days in March. We were delighted – especially Nicolette. Our one holiday trip for 2017 – non negotiable – no one or nothing could dent our resolve.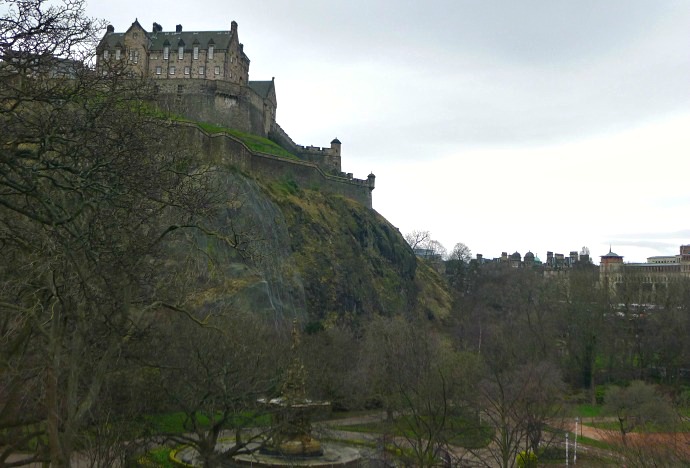 Except for unforeseen complications. In the early evening of 3 February, Nicolette came into the snug, where I was working and said that she had pains in her chest. I knew from the look on her face that this was not a minor condition and so it proved to be. I'll not go into too much detail here, but suffice it to say the medical staff were excellent and Nicolette is recovering gradually. So, with Nicolette in hospital awaiting treatment there was to be no festival for us. But, then she said, I can't go, but why don't you go without me? I'll be able to look after myself by then and you can buy me some beautiful yarn and take some nice photos so that I can get a flavour of the festival.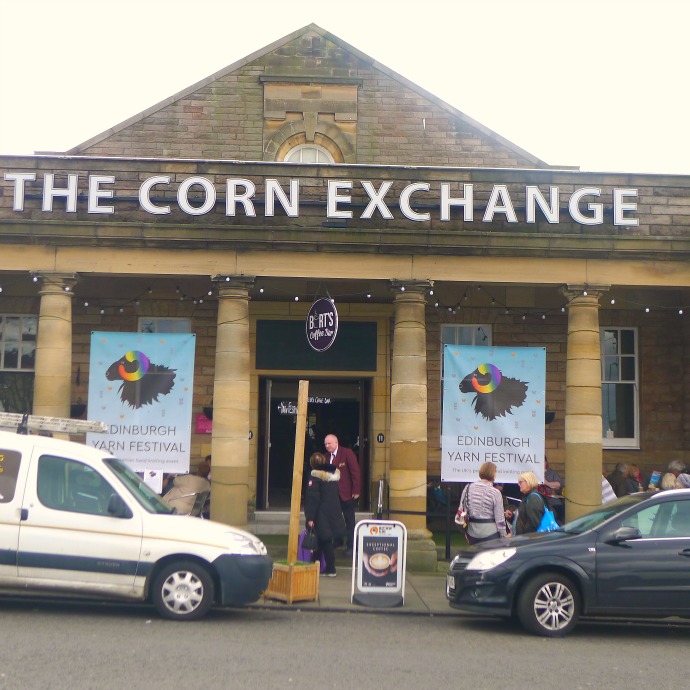 So that is what I did. After I was happy that Nicolette was on the mend, I made my way from Belfast to Edinburgh. After receiving so many knitted garments (mainly hats and socks) from Nicolette it was time for me to give something back, I reasoned. This post and the two that follow are my impressions of the people and the sights of EYF 2017 from the perspective of a  knitter's non-knitting husband!
This post about the Edinburgh Yarn Festival 2017 was written by Neil and posted by Nicolette.