Who doesn't love the lively combination of stripes and a touch of fair isle? One of my favourite combinations. Stripes have become a common theme in my sock knitting recently, but more about that in future posts! For the Fair Isle Swirl Socks the fair isle is worked as a wide stripe filled with an all over swirling two colour diagonal pattern. This is balanced by the wide dark stripe on the foot.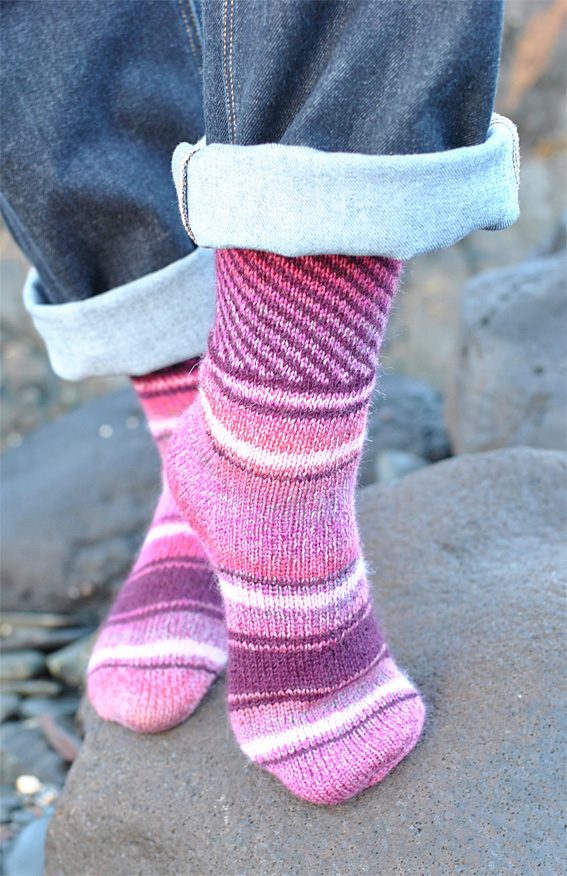 I chose two colours of Artesano Alpaca 4ply for the plain stripes as I liked how they contrasted with my main yarn choice. I have no idea how well the alpaca will wear so chose not to knit it on the heel or toe area where it would get a lot of heavy wear. The alpaca is a wonderfully soft warm yarn. The paler pink is Sweet Pea CA13 and the darker magenta is Venezuela 4345.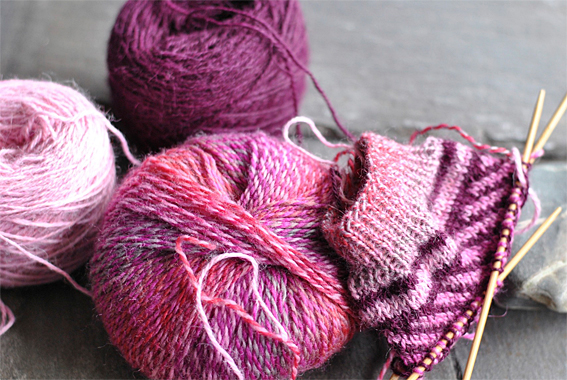 These are contrasted with my main yarn choice Crystal Palace Sausalito in Hibiscus. I love knitting with Sausalito. It is soft and lightly spun but with the nylon content has some strength to it. The colour combinations are glorious.
The cuff is a simple k1, p1 rib.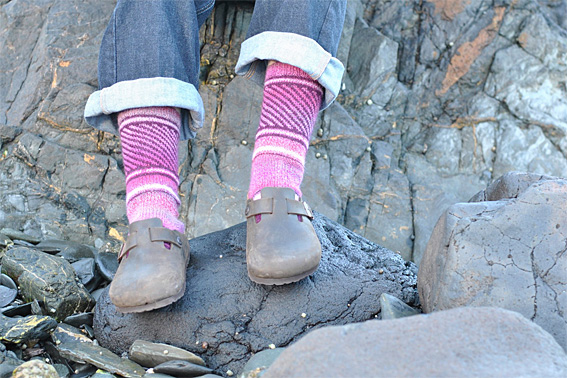 The combination of Sausalito and Alpaca makes these socks wonderfully soft and warm.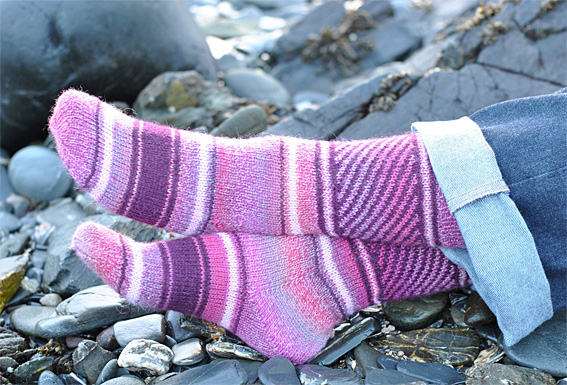 I used the strong heel (this link takes you to the instructions for knitting this heel written by Aaron Clark for a Fiber Camp Boston workshop) for these socks. I wanted a heel that would really become a wide stripe without have a lot of obvious shaping and the strong heel (this link is to Heather Socks using a Strong Heel) was perfect for this. It is a heel that I really enjoy knitting and wearing. It works well for an ombre style yarn where it can really spoil the look of the sock when the colour transitions cease to move smoothly through each other.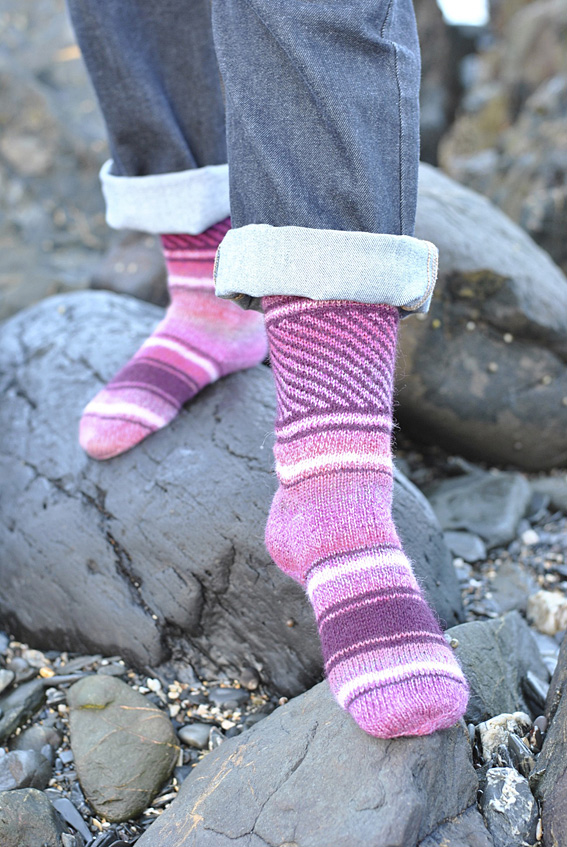 I used the basic paired decrease toe for these socks. It is the same one used in the How to Knit Your First Sock Part 4.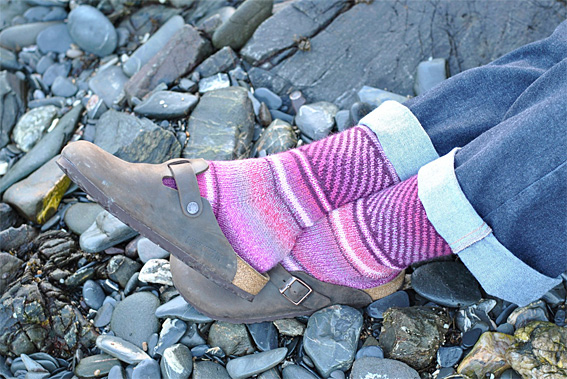 The Fair Isle Swirl Socks are gorgeous colourful socks that are a treat for my feet!