There is nothing more exciting than finding out about a new sock heel construction. I first read about the Fish Lips Kiss Heel on a sock knitters forum and eagerly bought the pattern.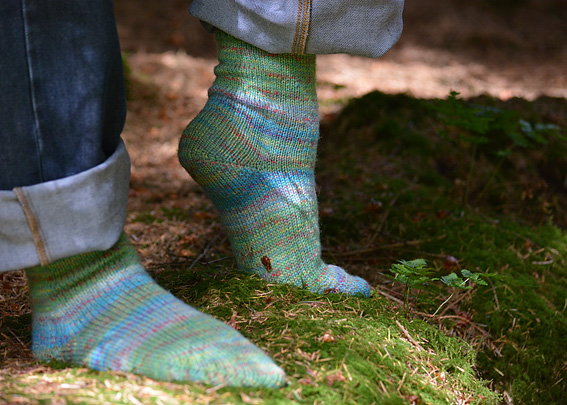 Fish Lips Kiss Heel is designed by Sox Therapist and is available on Ravelry.com. I read through the detailed instructions and watched the two stitch techniques on Youtube and then decided to use the heel construction with my normal basic sock pattern.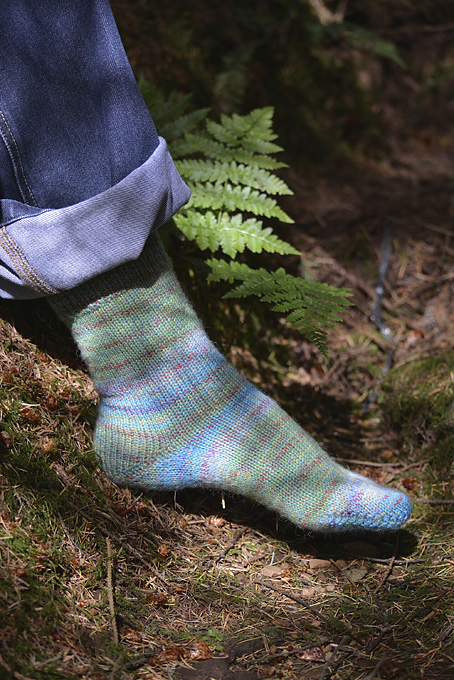 I chose a lovely sock yarn from my stash for knitting these socks – Roam Fusion colour 2023 Fosse.
Casting on 60 stitches and joining into a round, I used 2.75mm double pointed needles to knit 14 rounds of k1, p1 rib. The leg consisted of 50 rounds of stocking stitch. At this point I was ready to follow Sox Therapist's instructions for knitting the Fish Lips Kiss Heel from page 9 of her pattern.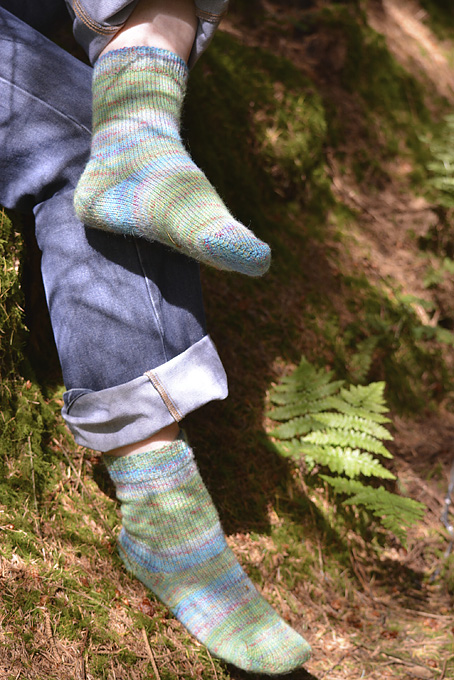 I must admit I had to think about what I was doing as I knit this heel. The finished heel is a excellent. It is comfortable. It fits my heel neatly. More importantly, there isn't a single gap in this heel. It looks great. So I decided to try using the heel construction for the toe on these socks.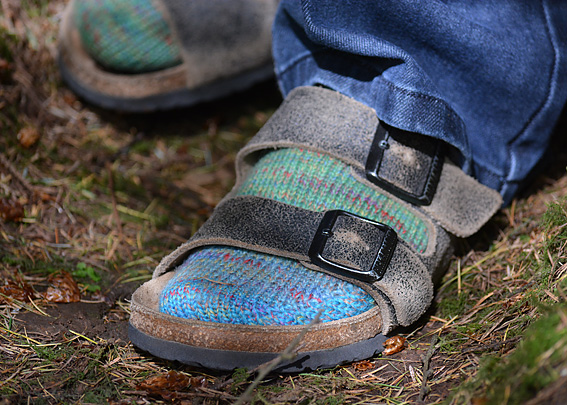 I continued knitting 44 rounds for the foot but next time I would knit 46 rounds as I prefer my socks to be a bit looser than these are. These socks have exactly 10% negative ease.
When I had finished knitting the foot, I followed the instructions for knitting the Fish Lips Kiss Heel again to create the Toe shaping. When I had finished knitting the toe, I used kitchener stitch to graft the toe stitches to the instep stitches.
I'm delighted with the finished socks which are very comfortable.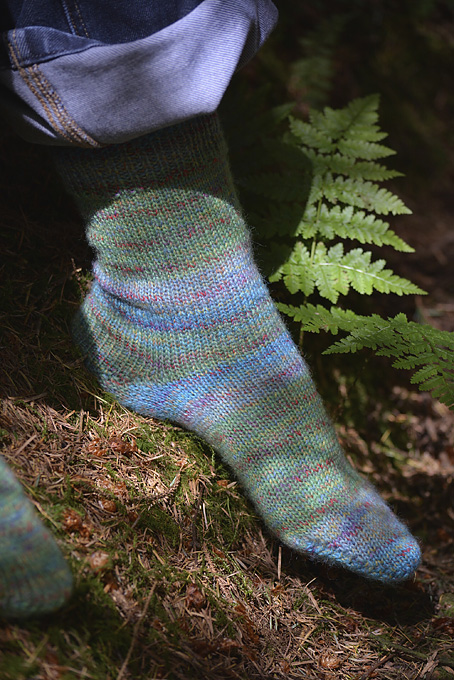 While walking Bene past the Spruce wood on Sunday, Neil and I noticed the dappled sunlight lighting up an old culvert between the trees. It was magical with the dappled light flickering across the carpet of moss, pine needles and ferns. Not much grows in the darkness beneath the spruce trees. The twigs of the trees were draped with trailing streams of moss.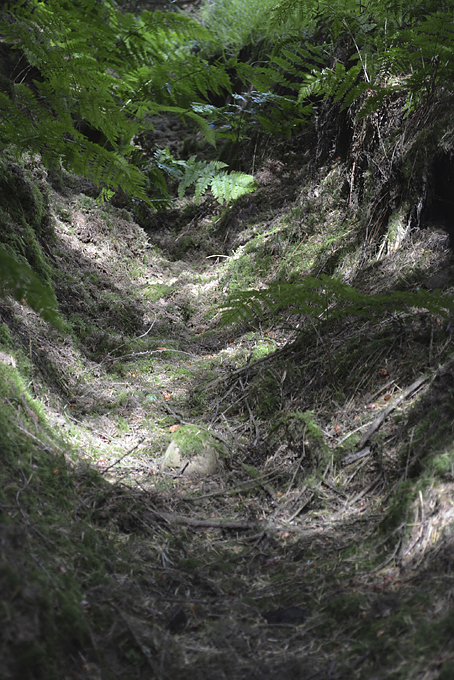 The perfect place to photograph these socks. But, I've got to admit standing on the sharp little pine needles was a little like receiving a foot massage from a hedgehog.