Wow it has been an exciting couple of days with the Giro d'Italia's opening stages taking place in Northern Ireland.
Over the past few weeks and days the city has been gradually turning pink… We watched the time trials on tv from the start at the Titanic Building to the end outside the City Hall. This route went through East and South Belfast.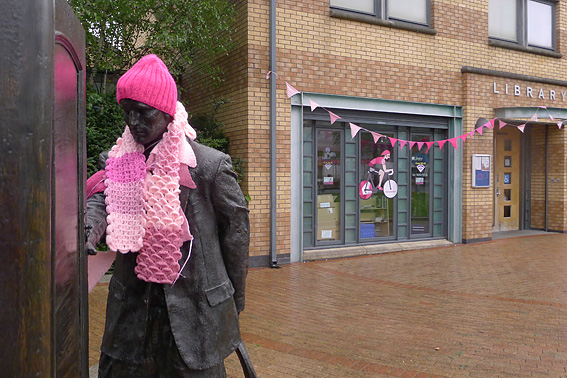 On the Holywood Road at the Library a change befell the CS Lewis sculpture. The Knit and Natter group were having some fun with pink yarn.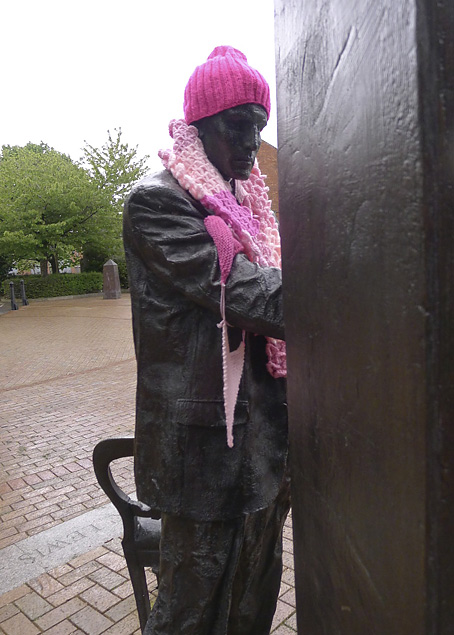 On Saturday morning the race left from the Titanic Building for the 218 km ride to the North Coast returning by the Coastal Route…
Saturday morning was very wet… and we walked down to the Antrim Road to watch the cyclists pass at the early stage of the race.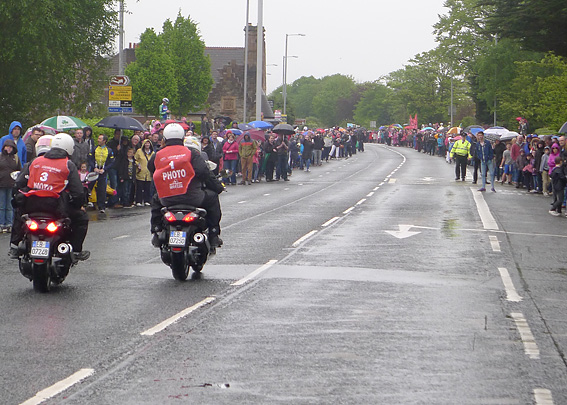 The Antrim Road was lined with people all wishing the riders well.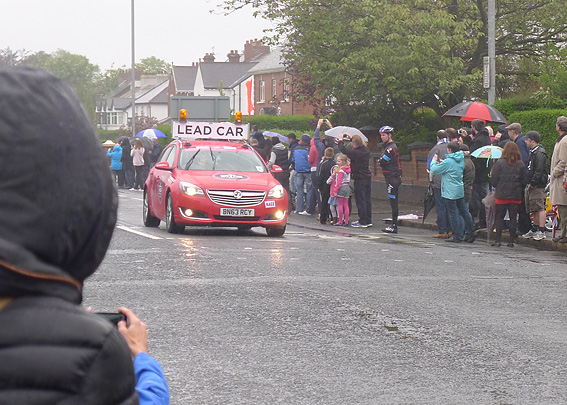 After a short wait (in our case), well it was raining… the lead car came into view.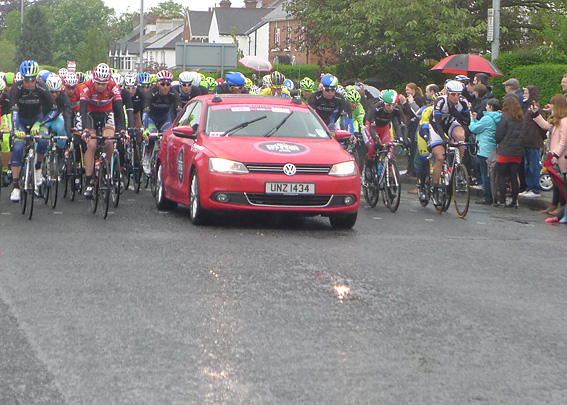 Followed quickly by the cyclists.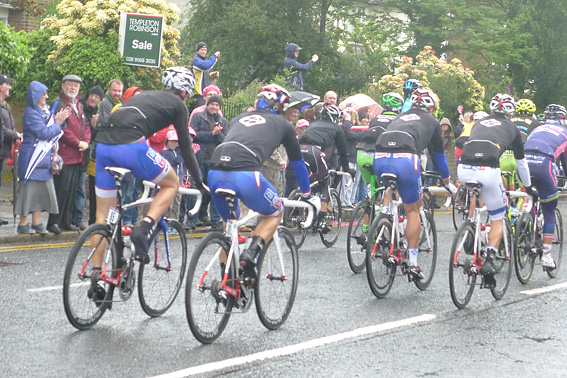 Worth coming to watch them go by, but blink and you could have missed the main event!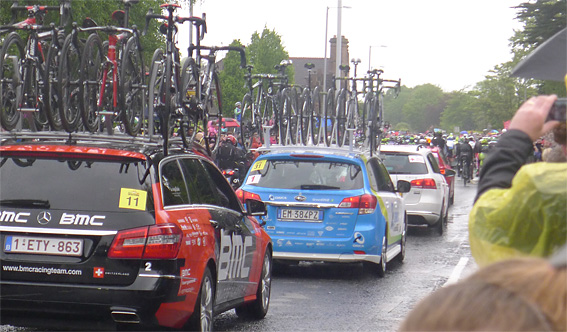 However, the cars carrying the spare bikes and wheels took longer to pass.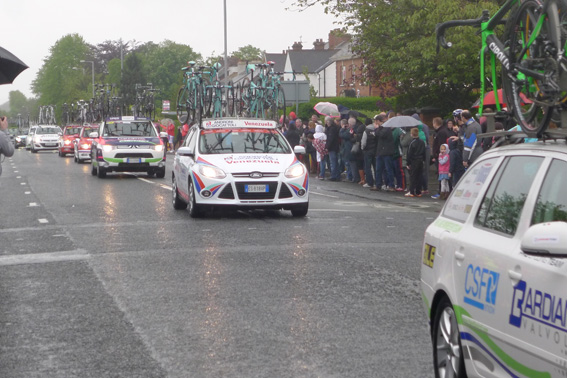 After the cyclists, the cars carrying the spare bicycles and wheels and photographers passed by, the crowds started to disperse…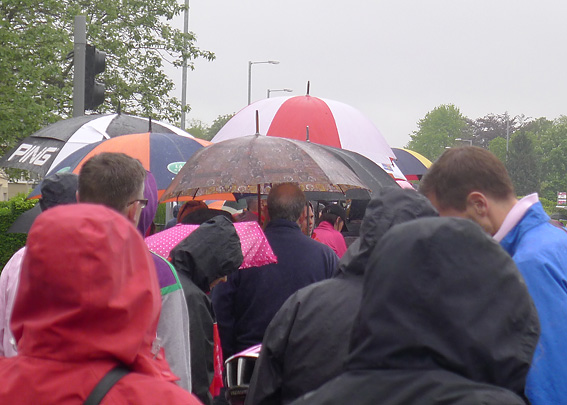 We decided to take a visit to the Odyssey to see where the races have been starting off.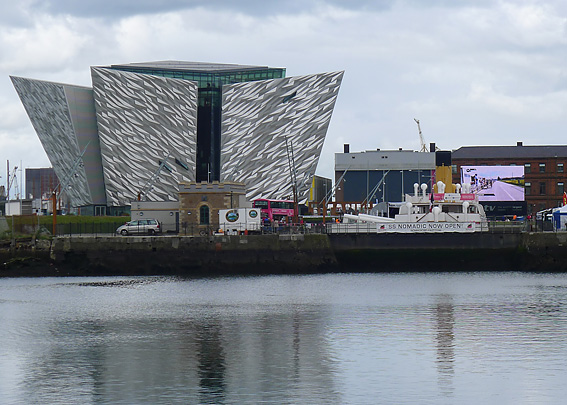 There was a big tv screen showing parts of the ongoing race as well as parts of previous races in Italia. Lots of booths selling pink cycling gear, various bicycles and all things cycle related as well as a couple of food ones lined the cobbled route from the Odyssey to the Titanic Building..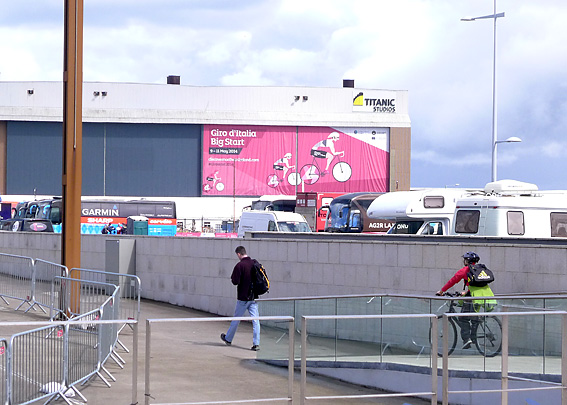 The Paint Hall where some of the filming for the Game of Thrones takes place was sporting one of the big pink Giro d'Italia posters that have sprung up all over Belfast…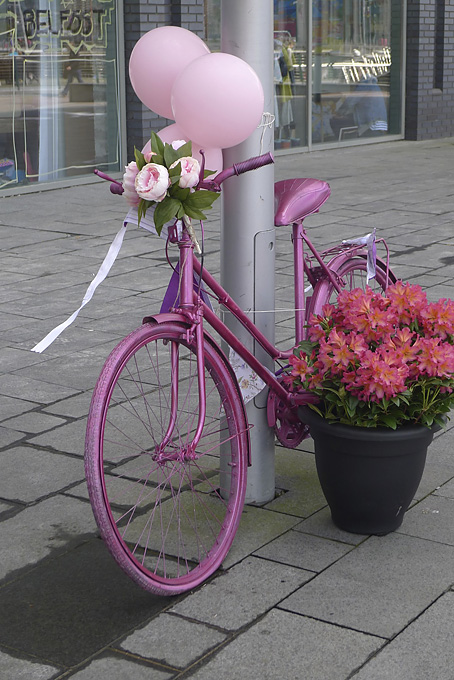 And somewhere someone has had fun painting old bicycles pink. They are everywhere! But this one was particularly pretty with the addition of peonies and balloons.
It has been fun. We've enjoyed seeing the racers and being a part of something very exciting…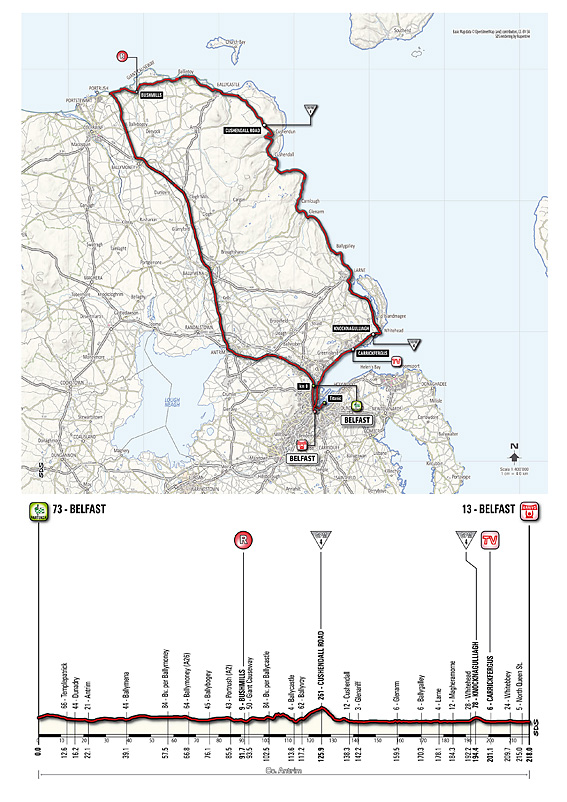 The route for Day 2 was over 200 km in length and the winning rider Marcel Kittel won in 5 hours 13 minutes 12 seconds… (note the last photo was taken of our tv screen).