I started learning to crochet last year and after practicing the different crochet stitches decided I was ready to start my first project. I wanted to crochet the Flower Throw – a lovely granny square blanket pattern in the "Cool Girl's Guide to Crochet" by Nicki Trench.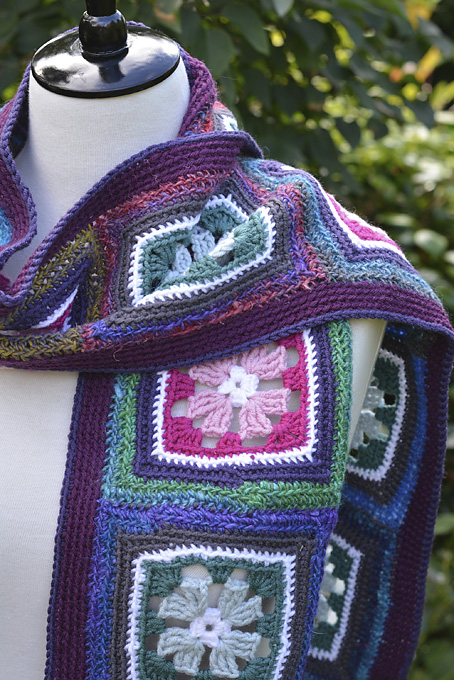 I started making squares and finished about 20 for the blanket, but I wasn't happy with them. They weren't "square" enough. In fact at times they looked decidedly lop sided! So I decided that a blanket made with these would end up looking very wonky. What can I say, wonkiness has its own quirky style but I have made patchwork quilts and I like edges to be the same length. I knew that a wonky granny square blanket wouldn't be my thing so I chose 11 of these squares and decided to turn them into a scarf.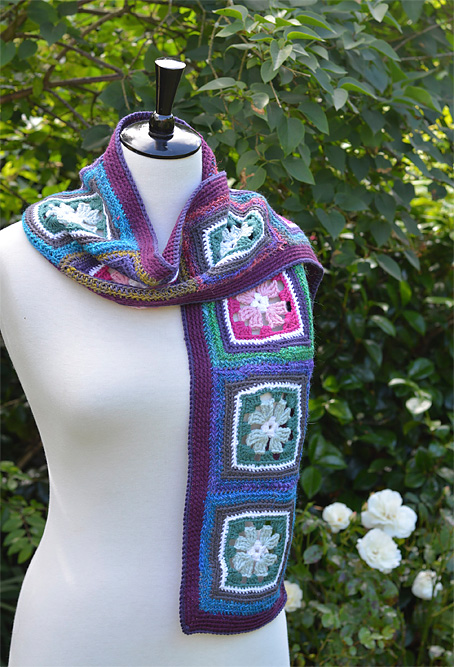 I sewed them into a strip and then crocheted a border around the edges.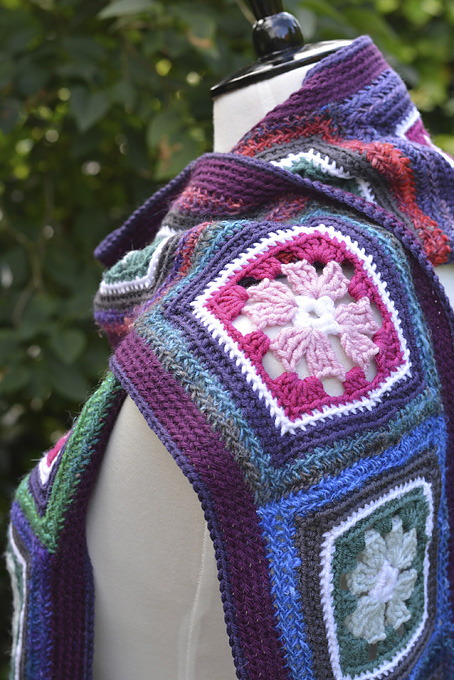 I love how the finished Granny Square Scarf looks. It is beautiful. I used Debbie Bliss Rialto DK for the centres of the squares which I then edged with a vibrant border using Noro Silk Garden Lite. The colours work really well as a scarf, which isn't always the case for a project that has been destined to be a blanket. I look forward to wearing this scarf as the weather gets a bit cooler.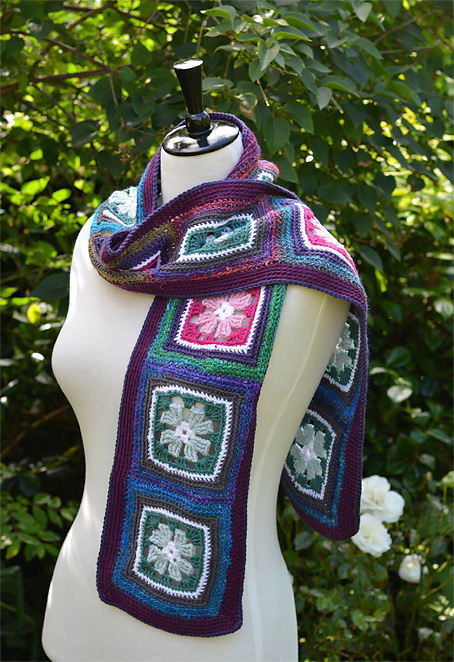 It has also been very satisfying to have a finished Granny Square project and perhaps next time the squares will become a blanket.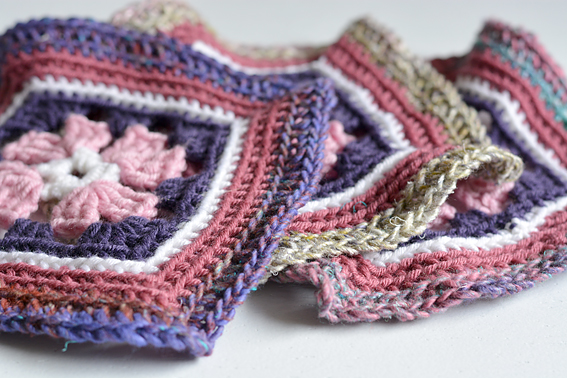 I have a box of yarns and a few finished squares so my planned blanket is still a work in progress.