No one can have escaped notice of the popularity of the Harry Potter books and films over the last few years. However, have you ever considered how many knitted items are prevalent in J K Rowling's series? I thought that I'd read the second book in the series for the umpteenth time!!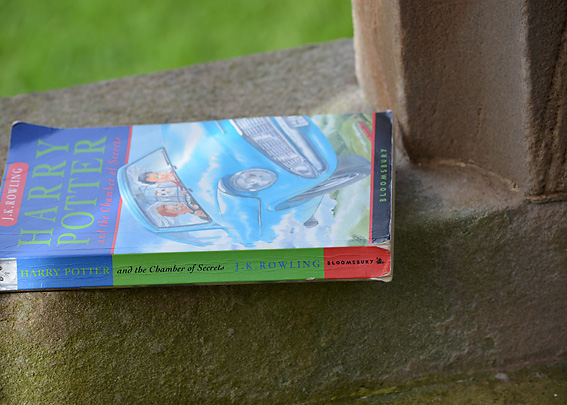 Despite warnings not to go back to school, Harry Potter returns to Hogwarts to find that there is a threat to the students from a beast that has been held for decades in a hidden chamber somewhere within the school.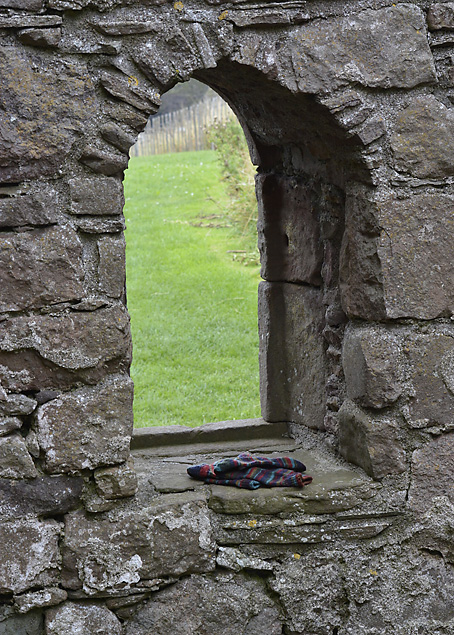 Harry Potter can't wait for his wretched summer with his aunt and uncle in Privet Drive to end.  A year ago he found out that he is a magician and started school at Hogwarts, a school for witchcraft and wizardry. But now a house elf, named Dobby, has arrived in Harry's bedroom and tells Harry that if he returns to school he will be in mortal danger.  Harry, being a brave sort, disregards the warning but soon finds himself and his friend Ron Weasley being attacked in a flying car by a notorious Whomping Willow.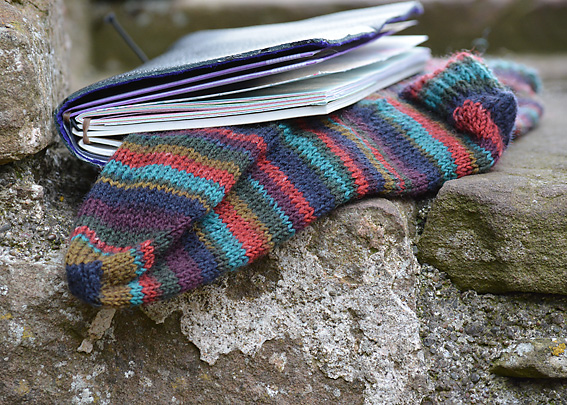 Harry also finds that there is prejudice in the wizarding world directed against those who do not come from a magical heritage.  Hermione is one such witch who is insulted in a derogatory way by Draco Malfoy, Harry's rival in the second year.  There is tension early in the book between Lucius Malfoy, an erstwhile supporter of Lord Voldemort, and Ron's father who works at the Ministry of Magic.  Voldemort is an evil wizard who disappeared after he attacked Harry as a baby but Harry has discovered that he is living a kind of half life awaiting the chance to return.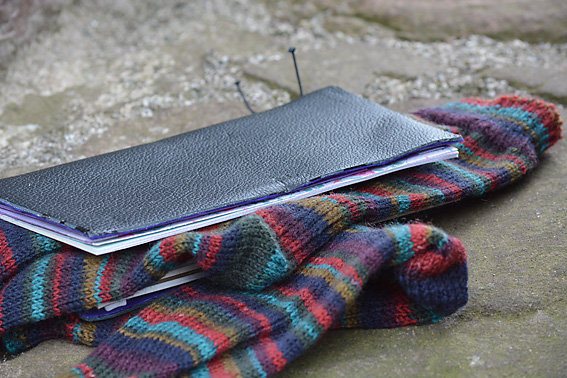 Harry also has to contend with a ghost named Moaning Myrtle who lives in a disused bathroom… a first year fan called Colin Creevey who loves to photograph Harry… and Ginny Weasley who falls silent whenever Harry comes near her.  There is also a new teacher at Hogwarts; Gilderoy Lockhart is a vain self-promoting author who is admired by Hermione Grainger, Harry's other close friend. Lockhart decides to take Harry under his wing and give him the benefit of his experience in the media (such as it is).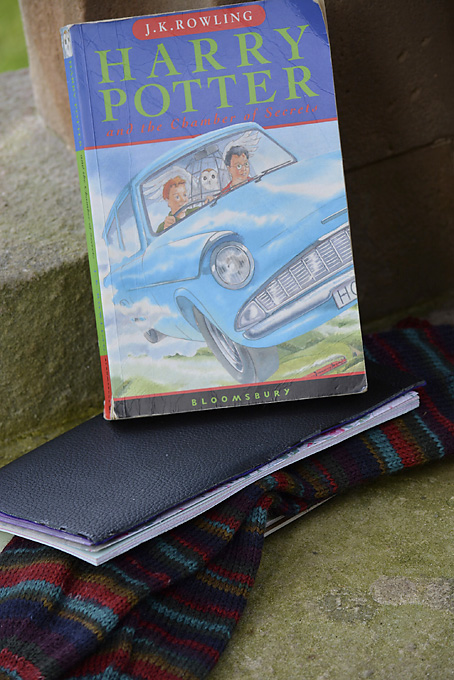 Things take an ominous turn when Harry hears a terrifying voice roaming the castle, threatening messages appear on a corridor wall and then the caretaker's cat is attacked.  The messages state that the Chamber of Secrets has been opened and threaten the "enemies of the heir".  The whole school is alarmed.  Harry, Ron and Hermione are determined to discover who is behind these acts.  They have a prime suspect although they have no proof and so they decide to prepare a shape changing potion to allow them to investigate incognito.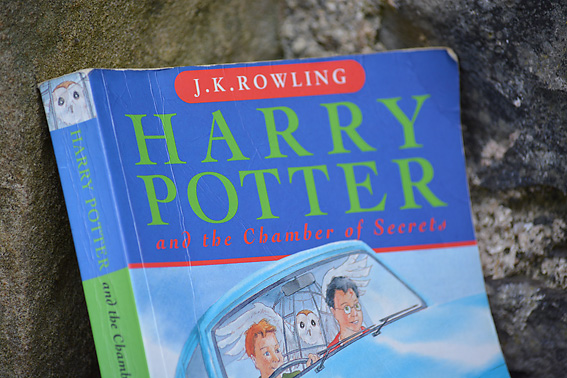 Knitting is a staple of the Weasley household throughout the Harry Potter series; Mrs Weasley produces a number of knitted garments for her family.  In Harry Potter and the Chamber of Secrets, Percy (Ron's older brother) is sporting a knitted tank top when Harry visits the burrow, before school starts.  Molly Weasley always creates new knitted Christmas sweaters for her children (which are sent by owl post) and this year Harry is included in her present list for the second time.  It is not clear whether she uses some form of magic to fabricate her knitwear or whether she enjoys the solitude and peace of mind you get from knitting each row by hand.  Mrs Weasley has a particular pattern she chooses for each child; a colour scheme and either a picture of something the child likes or the first letter of their first name (probably helps to keep track of which of her eight children is which).  Hermione has not taken up knitting at this stage in the series and there are a number of other characters who knit too, but I will explore in my review of Harry Potter and the Goblet of Fire, coming this December.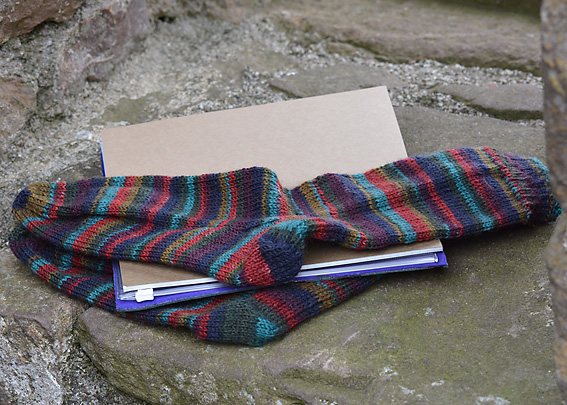 Dobby's socks in the photos were knit using Regia Design Line Kaffe Fassett sock yarn in colour Shadow Stripe 3871. The yarn is available here in the Knitting Squirrel's Yarn Shop.
The second book in J K Rowling's series is more of a mystery than the previous book.  It has a sense of discovery and intrigue which keeps the pages turning (whatever your age).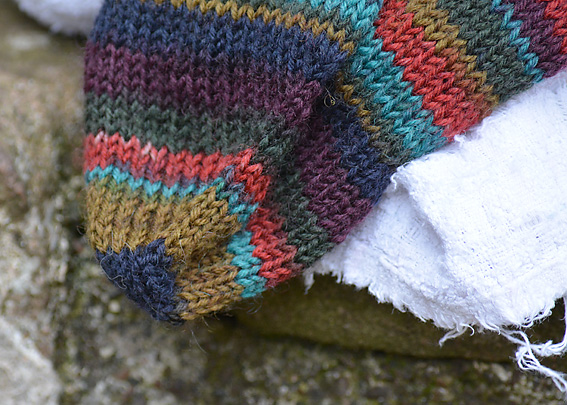 The character development in the Harry Potter books is of a high standard.  I especially like Dobby, the wonderful house elf, Severus Snape the coldly sarcastic Potions Master and, of course, the Weasley family. Despite being the heroes and heroine, Harry, Ron and Hermione are not afraid to break a few school rules along the way: but their friendship grows stronger too and they defend each other to the end.
This book has drama, humour and tension too.  I love discovering the magical world that Rowling has created, all around us, but unnoticed by muggles.  The ending is cleverly plotted and brings mortal danger as well as a promise of further intrigue in the rest of the series.
This is not my favourite book of the series; that honour goes to book four, Harry Potter and the Goblet of Fire. At times things move a bit slower in this book and I have to admit that Gilderoy Lockhart does grate on me after a while.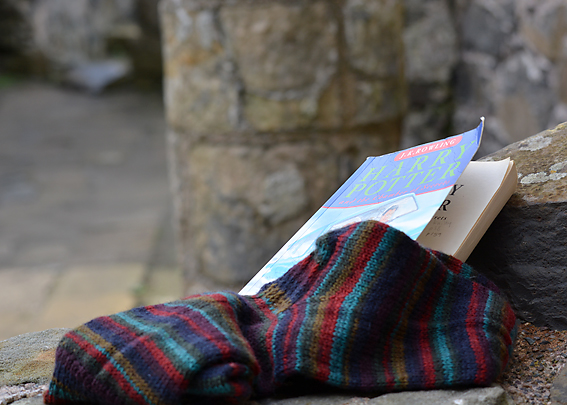 If you haven't read any of the Harry Potter books then I recommend that you do so.  I have read them numerous times; in book, kindle and audio book formats.  It is probably my favourite series of all time and it is suitable for adults as well as children of over about 10.  It is easy to read and, from my perspective, I find that the magical world of witchcraft and wizardry draws you in every time.  The Harry Potter series is an inspiration for many knitters.