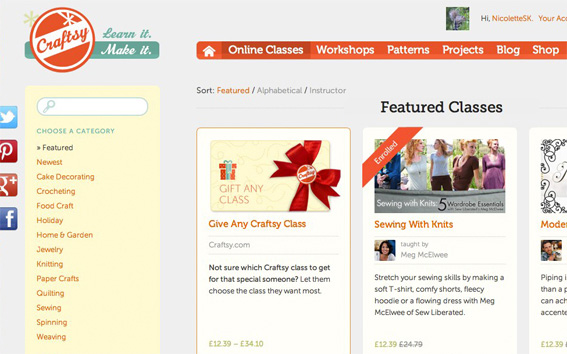 Explorations in Brioche is an interesting Craftsy class. Have you discovered Craftsy yet? It's an interactive learning platform, that I first came across in June. With an excellent choice of classes and knowledgeable teachers, many of them have also written books, like Nancy Marchant who teaches the Explorations in Brioche Knitting class.
The Traditional Workshop Experience
Once upon a time I attended the Patchwork Guild and the Embroidery Guild. Every month I'd arrive at the Folk Park (the guild's met in the beautiful surroundings of the Folk Park in one of the rooms in the Manor House). I'd take a seat or if I was running late, lean against the back wall, and listen to an inspiring speaker who would keep me enthralled as I listened to her ideas, how she had come up with her beautiful designs, watched her slide show and touched her gorgeous samples.
If I was really lucky, I'd spend Sunday at the Folk Park, learning a new skill, in the workshop she was teaching. Buoyed by the glow of inspiration from her talk on Saturday, I'd carry bags crammed with all the stuff on the requirements list and still I'd often forget something essential.
The workshop wasn't just about what I'd learn. Mainly, it was the camaraderie, the social experience of seeing other people's work and ideas. I was always amazed at how different everyone's sample would be even though we had seen, heard, and been taught the same things. In the end it all came down to our perceptions, our knowledge and how these new ideas inspired our imagination and creativity.
Then once I was home and left to my own ideas and copious notes, I'd usually return to the project I was working on. Often, with renewed enthusiasm, ideas and directions in which to take the project, but the new skills and ideas for working with it would gradually fade as I would forget the finer details of the workshop.
Taking a Craftsy Class
Craftsy is amazing and they add new classes all the time. I found Craftsy last June when I was unwell for a couple of weeks and signed up for a few online classes.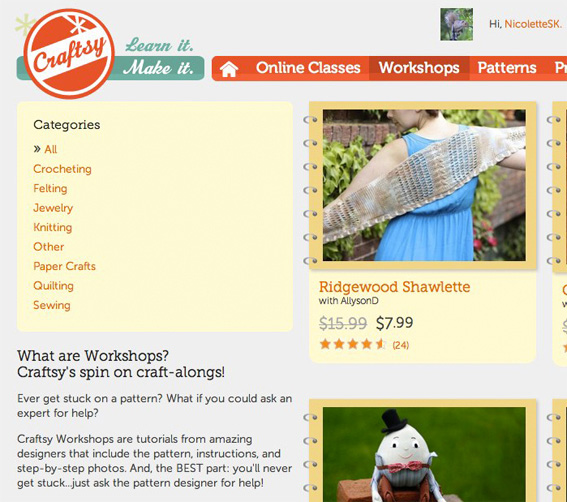 I watch the classes to help with:
Learning a new knitting technique.
Exploring what the teacher does with the knitting technique.
Piques my imagination.
Inspires me to try something new
Gives me new ideas.
Looking at the work of other participants.
Seeing how their projects are progressing.
Motivation to try something new.
I usually don't make the actual projects taught in the class because I like to learn a knitting technique and then create something of my own inspired by my new knowledge. I find the question and answers section really useful, as they often raise queries that I also have and receive answers to them.
It is really useful being able to attach 'notes' where I need to remember something the instructor is explaining so that I can quickly reference it again.
Of course, being me, I have a tendency of trying to run before I can crawl… I hop between the lessons… Trying different skills… Knitting samples… Exploring new ideas… All the while, thinking about what I could use the knitting technique for.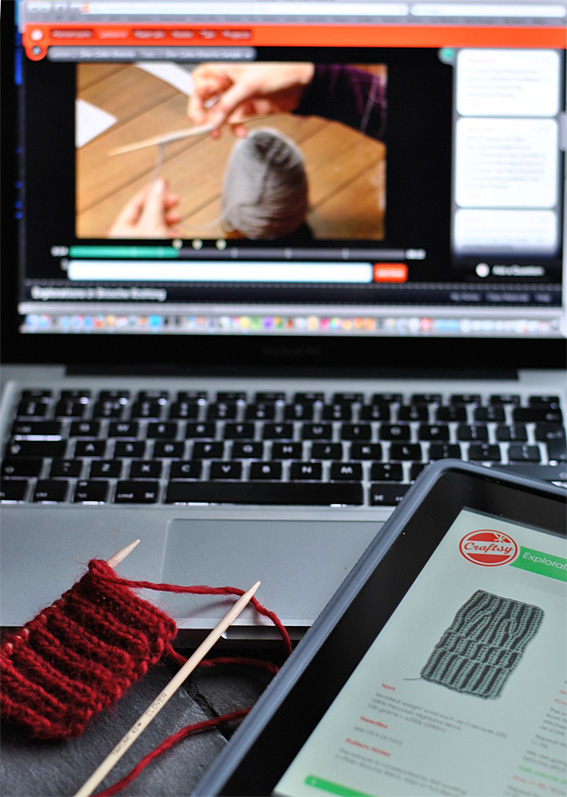 The Class that I am working through at the moment is 'Explorations in Brioche Knitting'. I have seen beautiful hats and scarves knit in this interesting technique and want to explore it in more detail. I have found the Patterns & Instructions download for this course to be detailed and easy to follow. They are  in the format of a downloadable pdf which I download to my dropbox and then open in the Goodreader app on my new ipad. That way, I only print out the odd page as it is required. I can add notes of changes to needles, yarns, etc. to the pdf in Goodreader which is useful.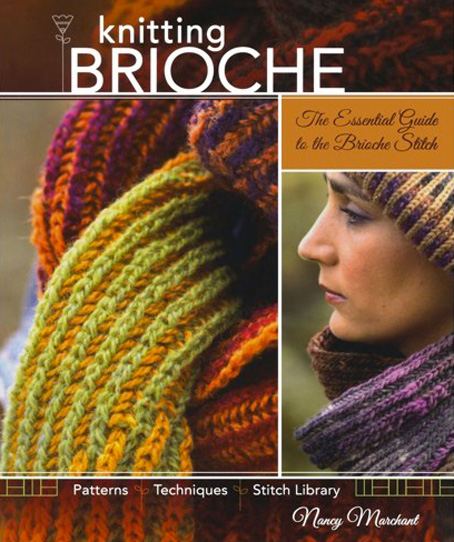 Often I buy the book about the technique written by the instructor, and as I write this, I await the arrival of Knitting Brioche written by Nancy Marchant, with great anticipation.
The best thing about the Craftsy online classes is that I can watch the lessons over and over, and learn at my own pace. I can watch the same 10 minute section until I fully grasp the new skill. I would be embarrassed to say how many times I watched the 2 colour Italian Cast On, before I finally 'got' it… But the point is… I can do this in the privacy of my own home…
Craftsy is an amazing resource and I have bought several of the classes, although it feels more like joining a community.
The only thing that I miss from attending workshops is the social angle. I miss wandering around the room looking at what everyone else was doing, chatting to them over lunch.
These classes are very detailed. They give me 'ideas for thought' about what can be achieved using the new method. Above all, it can really help to see 'how it is done' rather than just reading about it. For me though, I find it is the combination of watching, reading how, and then trying it myself, that works best.
If you are thinking about taking one of these classes but you're not sure it is for you, try one of their free classes to learn a skill like 'Short Rows' taught by Carol Feller or learn more about the differences between wool fibres in Deborah Robson's 'Know Your Wool' and see how the Craftsy Online Class system works.
What can I say, I adore Craftsy and find it a useful addition to learning a new knitting skill. Normally I learn from, reading books, watching clips on youtube and reading blog posts on the topic but following a well crafted class is a great experience. Please tell me about your experience of using Craftsy.
 A Few Interesting Craftsy Links