When knitting stripes, as for the Yellow Rainbow Socks below, you can end up with a little step up or colour jog at the colour changeover. This is because when knitting in the round, you are really knitting a spiral. There are several ways in which this can be camouflaged but the first one I read about was the Jogless Jog described by Meg Swansen in her book Knitting published by Interweave 1999. I have continued to use this one because it is just so easy to work.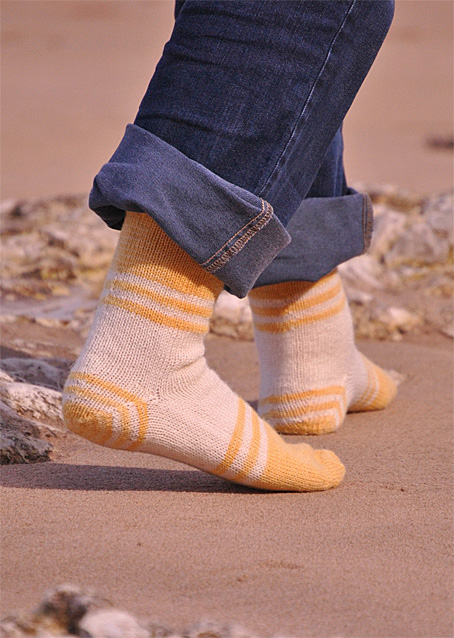 The Yellow Rainbow Sock has solid areas of knitting which are joined together by a series of 3 row stripes. I used the jogless jog to hide the change over of colour in the stripes where you would otherwise have a colour jog. Using the jogless jog gives you nice even stripes when the socks are viewed from the back.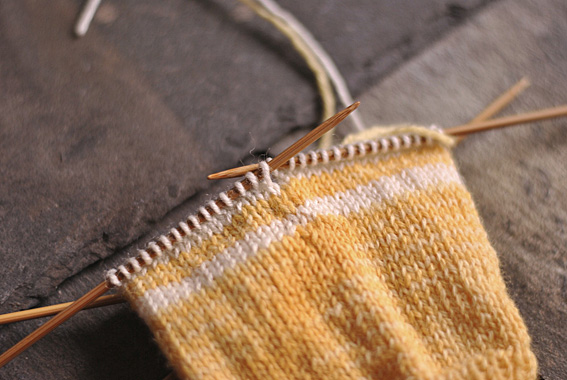 Knit the stripe. In this case it is a 3 round stripe in ivory.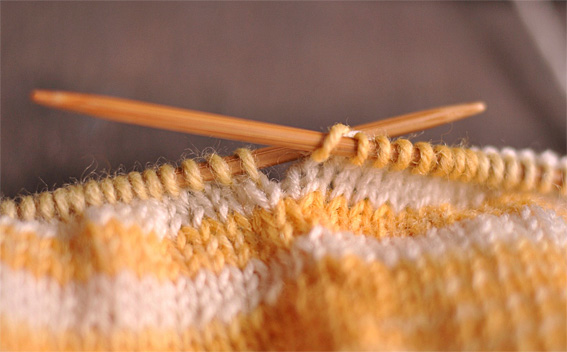 Change to the contrast colour (yellow) and knit the first round.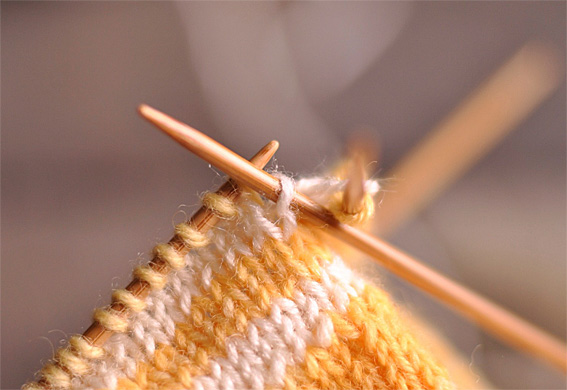 When you come to the first stitch on the next round, lift the the stitch below with the tip of your right needle and place it onto the left needle with the first yellow stitch.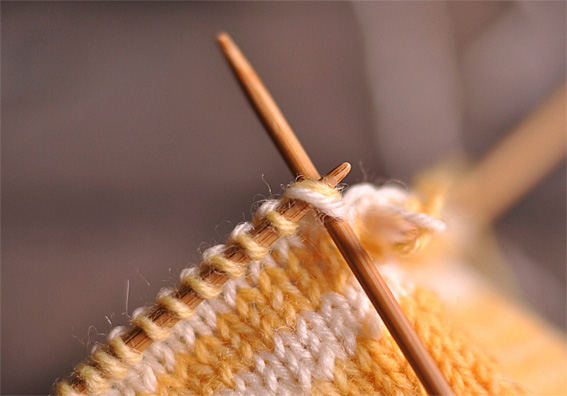 Knit the two stitches together using the yellow yarn.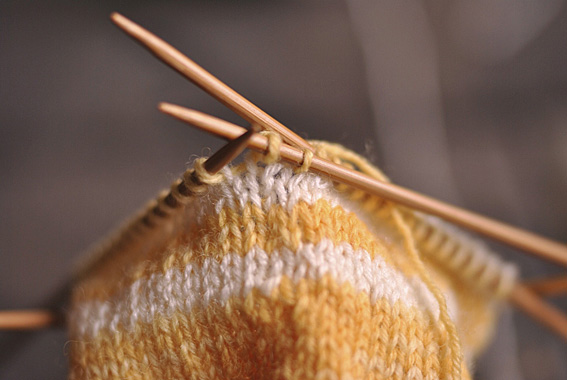 Continue to the end of the stripe. You will notice that where I have worked the jogless jog, I have two stitches, instead of three stitches in my row.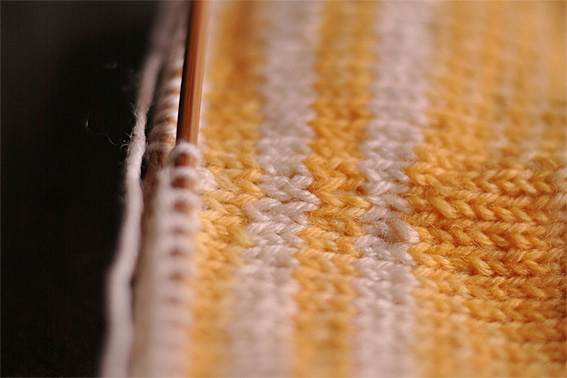 I don\'t mind this for a few stripes like this. But it is easy to lose this by working one extra stitch each time in the first round of the new colour and then working the jogless jog. This way the colour jog disappears and you have lovely even stripes.
So if you haven't tried knitting a pair of striped socks have fun knitting the Yellow Rainbow Socks.