Thank you for all the kind messages asking me how I am.  It really has meant a lot to me to know how much you care.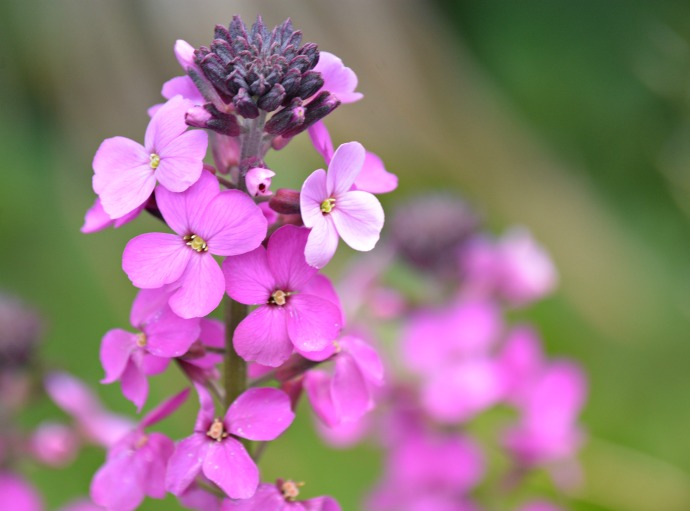 The nicest thing of all though is being out in the fresh air on springtime walks with Bene in the park and at the beach.  We really don't care if it is raining!
I've been so lucky.  After my heart attack, I received wonderful care from the staff in both of the hospitals I attended.  I've recovered well from my treatment and am now enjoying attending the Cardiac Rehab programme where the atmosphere is very positive.
While I was in hospital gazing out the window at the Cavehill in the distance, I found myself daydreaming of growing a rose garden.  Now, with Neil's help, we've removed a couple of large overgrown shrubs from a border in our garden and dug it over.  I chose a lovely selection of David Austen Scented English Roses for the spot.  I opted for their highly recommended collection of 6 different roses known for their gorgeous scent, beautiful blossoms and disease resistance.  Resistance is important as we don't spray any poisons in our garden – we like to encourage the birds, insects and wildlife.
We also moved a couple of tree peonies that had been in containers for a couple of years to the back of the border and moved a couple of peonies from other borders where they were submerged beneath shrubs and hardy geraniums.  Finally we added a couple of lupins and a few grannies bonnets just to complete the cottage garden look that we love.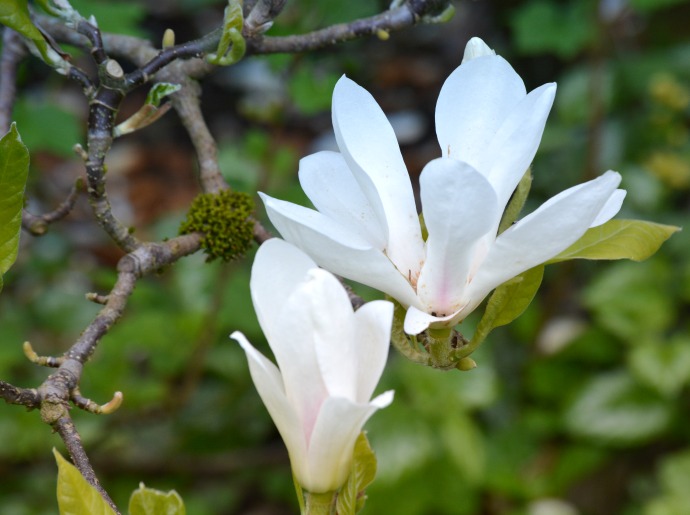 I'm really looking forward to sitting outside on warm summer afternoons with an enjoyable book, my knitting and a pot of tea!  Bliss!
The first few weeks after I came home from hospital, I wasn't capable of knitting!  Which was very frustrating as you can imagine.  So, I watched a few podcasts on Youtube that were new to me.  In one of them, Amy of Stranded Podcast mentioned Fab Funky Fibres…  Initially, as I began knitting again.  I was only able to knit 4 or 5 rounds of a sock a day!  I looked in the Fab Funky Fibres Etsy shop and there was one skein left.  So, I treated myself!  The skein was Fab Funky Fibres 24 colour rainbow hand dyed self striping sock yarn.  Oh MY it is GLORIOUS!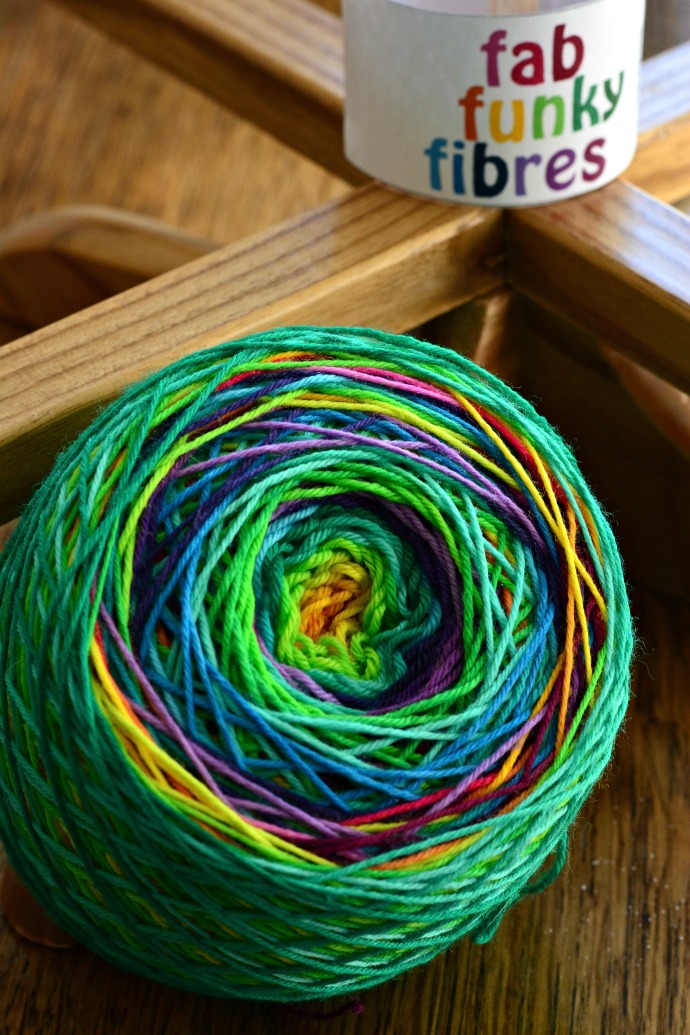 I used the leftovers (from the Drachenfels Shawl) of my own hand dyed yarn for the heel and toe.  I knit a stripe a day, gradually building up to a few stripes per day…  I love these socks.   And suddenly these gorgeous rainbow colours are showing up in our garden as the camassia, tulips and hardy wallflowers come into bloom.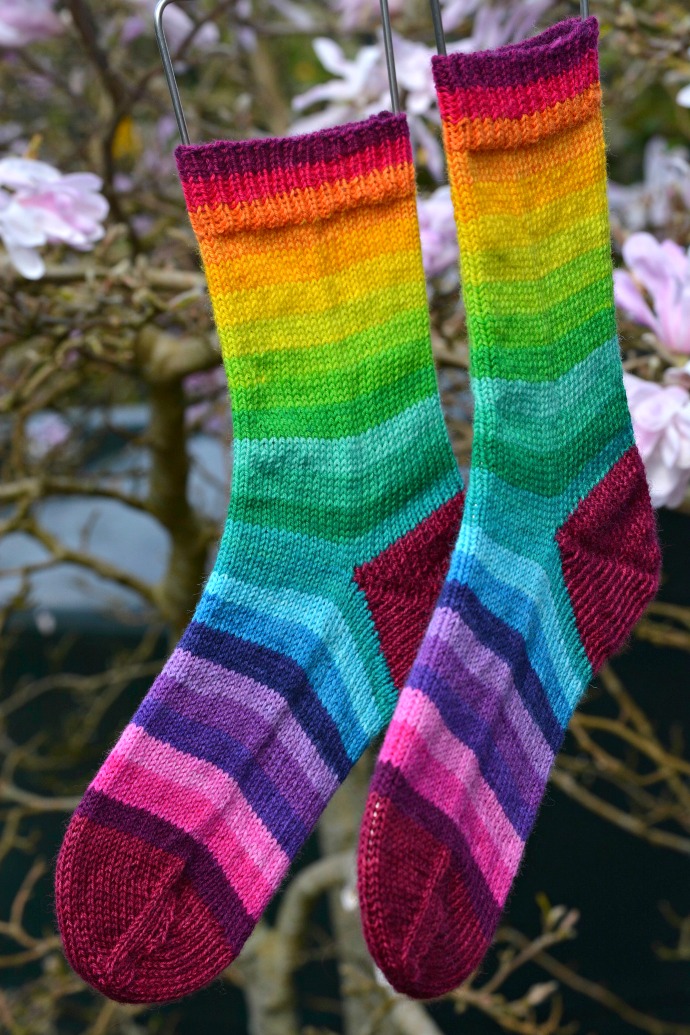 An experience like I've just been through can't help but change your outlook on life.  I've found myself thinking about what is really important to me.
Top of the list is spending time with family and friends that I love.
I've always been a bit of a hoarder.  But suddenly, I feel I'm ready to get rid of things that we no longer use.  (Although, some things are harder to let go of than others.)
When I was in hospital on complete bed rest and the doctors were trying to decide what was the best course of action, I found myself thinking about Neil and our home.  Our house is full of bookcases of books, collections of Sasha dolls (and clothing, shoes & props), my fabric stash (I used to make quilts and then I made Sasha doll clothing for Sasha Doll Style), my personal yarn stash (containing many part balls of sock yarn and 4ply yarn from the time I was knitting Sasha doll clothes) and years and years worth of journals.  I suspect Neil really wouldn't know what to do with all of these things if I wasn't here to help.
Whether I like it or not, once I'm feeling ready for it, decluttering our home is definitely on the to do list.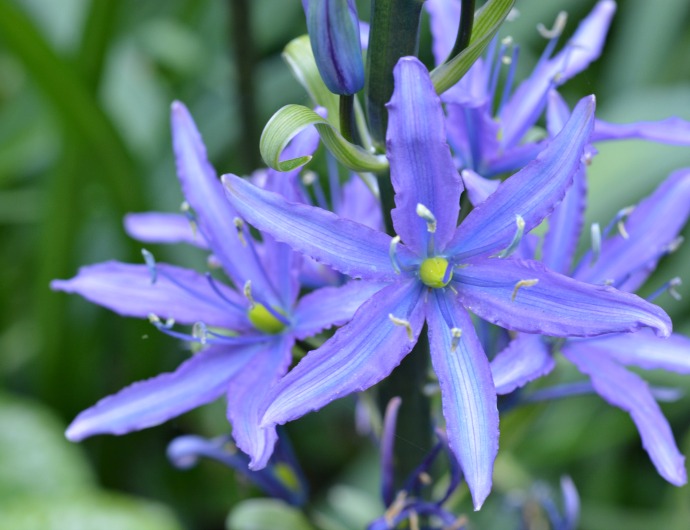 Mostly, Neil and I want to find balance in our lives between work and having some fun.  Life is amazing and I'm lucky to still be here to enjoy it.  There have to be changes: taking my medication, exercise, healthy meals and relaxation.  But they can be done mindfully.  And, maybe a little more Danish hygge and a little less stress would go a long way too!
I contemplated all of this today, while I was sitting outside in the mizzle sipping a cup of tea and looking at how beautiful the raindrops were on the pure white magnolia blossoms and the pink tulip petals.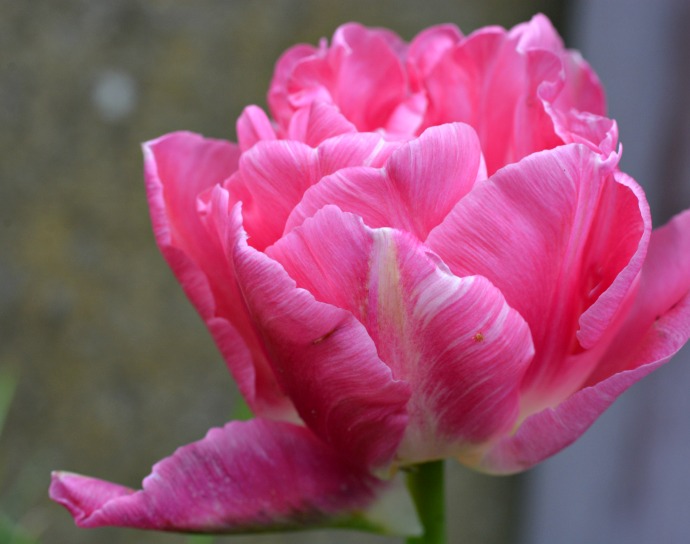 This year, we are planning a lovely staycation in June.  We'll enjoy it whether the sun shines or not!  It is easy to spend too much time working, worrying about the little things and forgetting to live.  Don't you think?