We intended to spend the day travelling around half of the Ring of Kerry but it wasn't long before we were turning in to visit the Kerry Bog Village.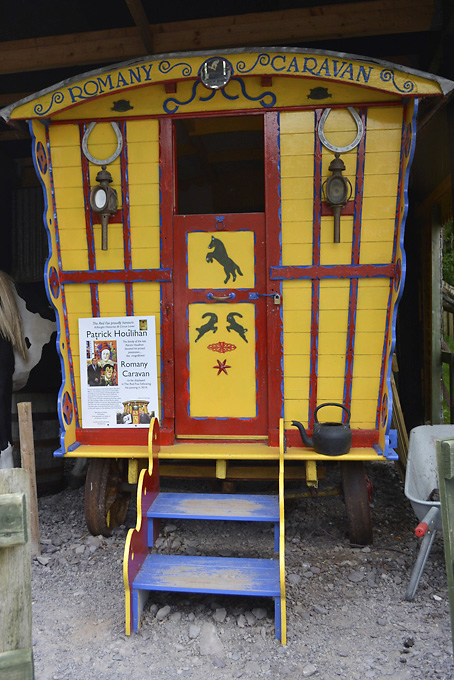 The Gypsy caravan was amazing. It really is hard to see how a whole family could live in the tiny space even though it was empty inside. We are all so used to having a lot of personal space and lots of belongings within our comfortable modern space! On the other hand, they had the freedom of an open road and the sky and stars above them. But, gosh, I do love a nice hot electric shower!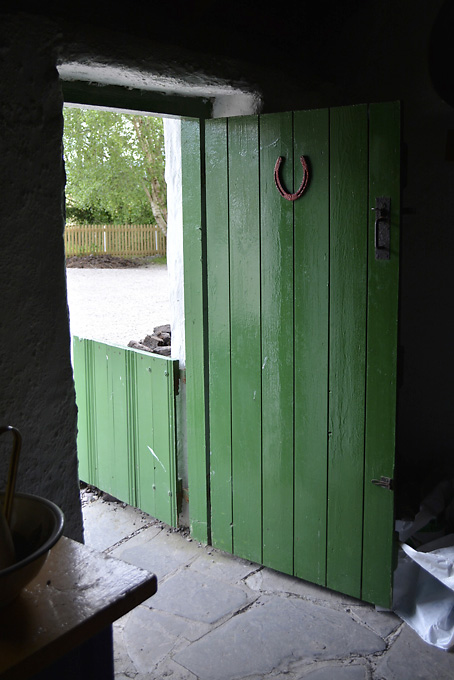 The Turf Cutter's Dwelling with an old flagstone floor. Hand cut turf was the main way of heating the cottage through the year. Cooking and baking was done over the turf fire which was kept alight throughout the day and night.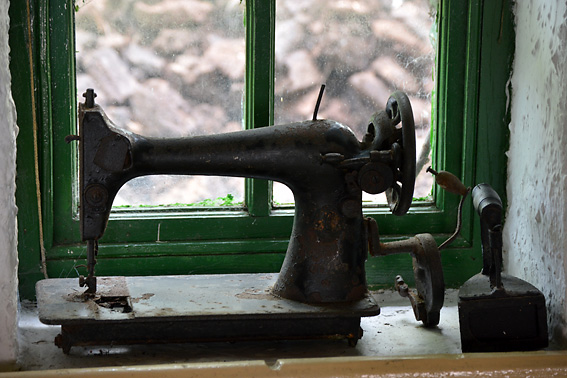 An old cast iron sewing machine and iron. These sewing machines were made to last and my mother-in-law has a beautiful old treadle Singer sewing machine in perfect working order that she uses. Most people made clothes and bedding for their whole family and a sewing machine was incredibly useful making these tasks so much quicker.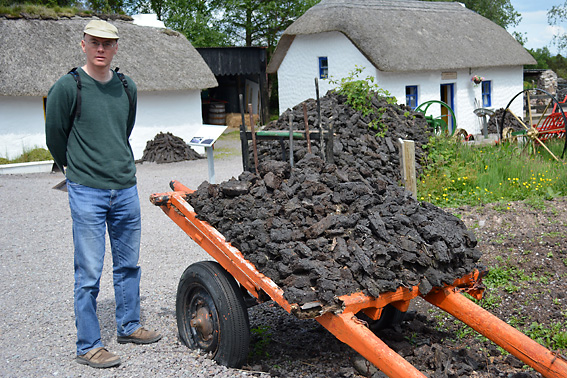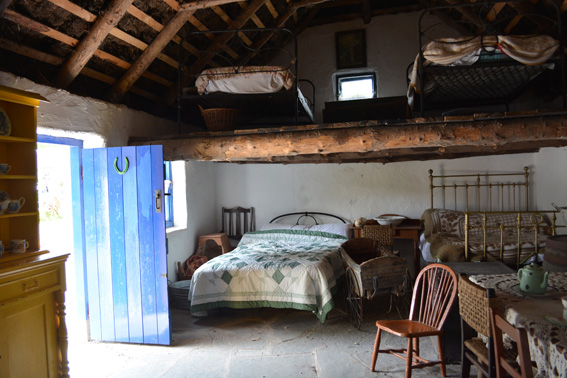 The Thatcher's Cottage was bigger and more spacious than many of the other cottages with a mezzanine level for two additional iron framed beds. All the beds had attractive quilts on them.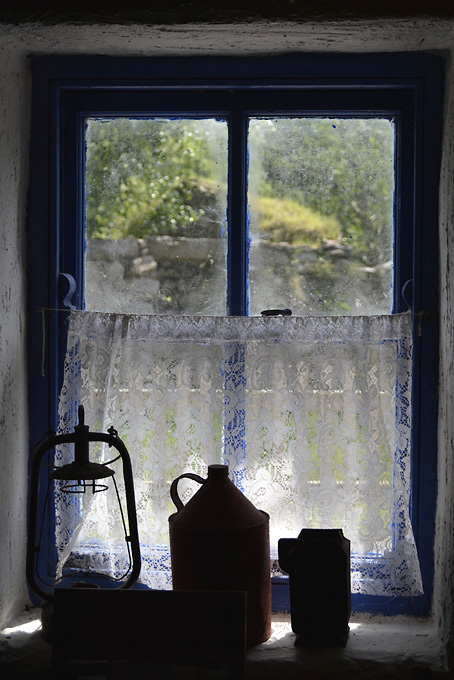 The cottage was furnished with better quality furniture and had more windows and extra light coming into the rooms. You paid more tax for having bigger windows so it was a luxury to have a brighter home.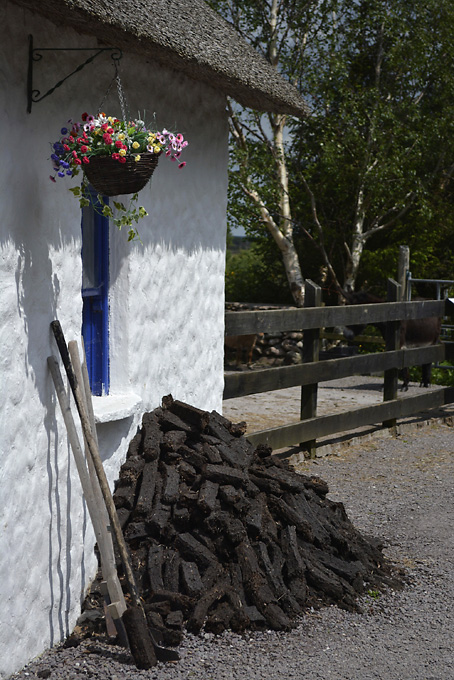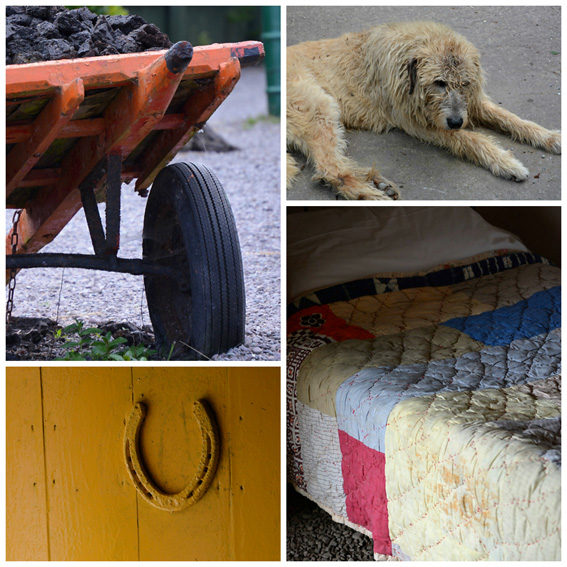 The irish wolfhound in the photo is 11 years old which is very old for this breed of dog who normally live an average of 7 years. It is an ancient Irish breed of dog who was originally used for hunting deer, wolves and boar.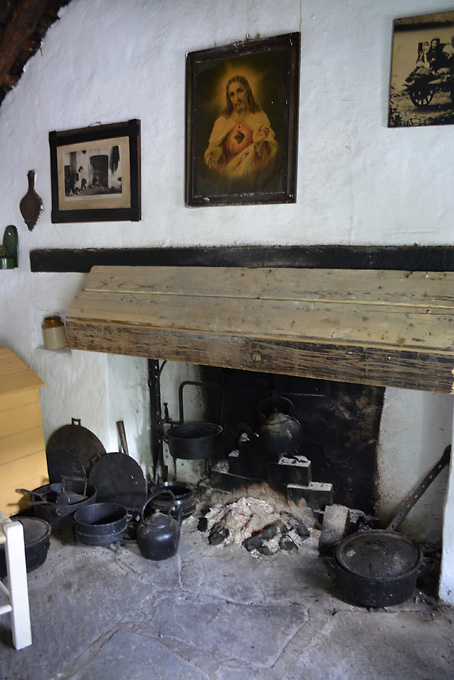 The hearth truly was at the heart of the old Irish cottage, as the fire was used to keep the house warm, to do all the baking and cooking as well as for heating water for tea or for washing clothes and children.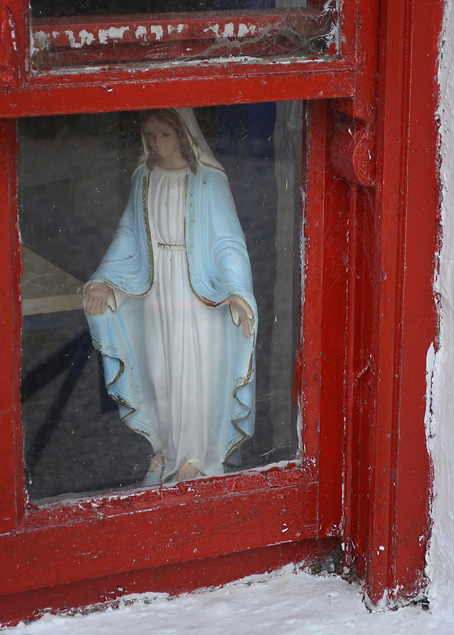 The Stable Dwelling, was a very small cottage, as you walked in through the door on the left side (open to the main room) was the stable side where a pig or cow would have been kept. Heat from the animals would have warmed the house.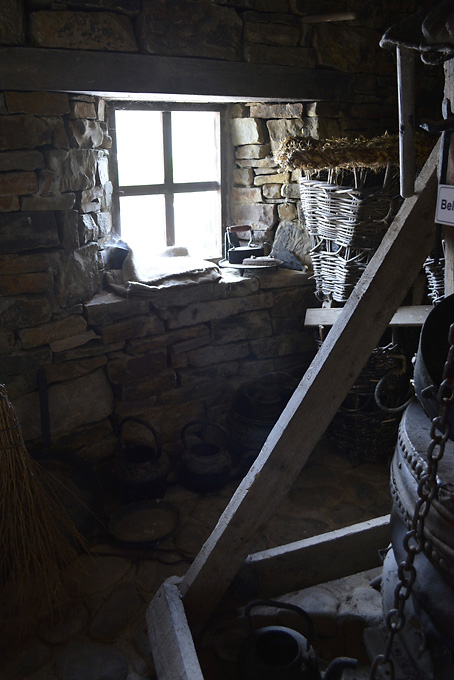 The Old Forge was very dark inside with a cobble stone floor. The walls were lined with implements for blacksmithing – he would have worked as a farrier as well as making wheels for wagons and gates. It was well ventilated with windows, a set of bellows beside a hot fire with a large chimney above and wide double doors, big enough for a small wagon or horses to be able to be brought inside.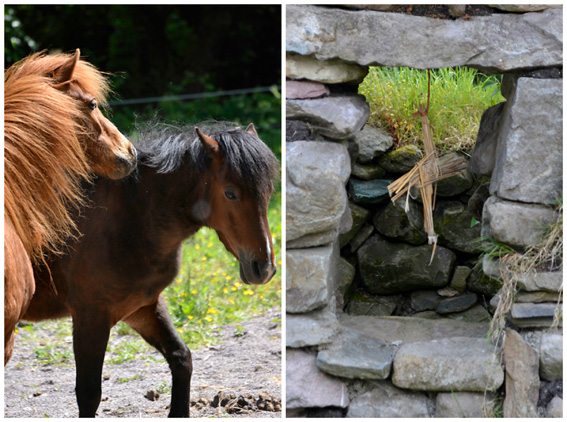 The Kerry Bog Ponies are a native breed. They are a small skinny breed of horse that is light on its feet, can easily walk across the bog carrying home turf from the bog, and is fast and strong for all its size!
The Kerry Bog Village was an interesting visit. We enjoyed walking in and out of all of the different cottages. Looking at the ponies and donkeys. It is a small village, created in a similar way to the larger Folk Park in County Down and Irish American Folk Park in County Tyrone.