Every thing is finally working out for Chloe Hobbs, half sorceress half human and mayor of Sugar Maple, Vermont. That is until her lover's ex turns up claiming to be haunted by her dead child – in Laced With Magic by Barbara Bretton.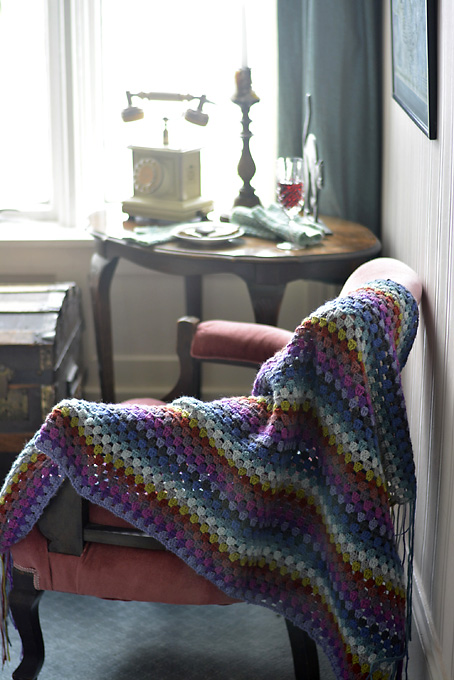 As well as being mayor of Sugar Maple, Chloe is the owner of a celebrated knitting shop. The shop is so popular that at times Chloe has difficulty keeping up with requests for yarn. Chloe sometimes wonders if its popularity is due to some kind of spell that has been cast over it. Yes Sugar Maple is inhabited by supernatural creatures. And after years of waiting, Chloe has finally been able to find her magical powers. She has also managed to keep the residents of the town safe by banishing Isadora, a power hungry fae.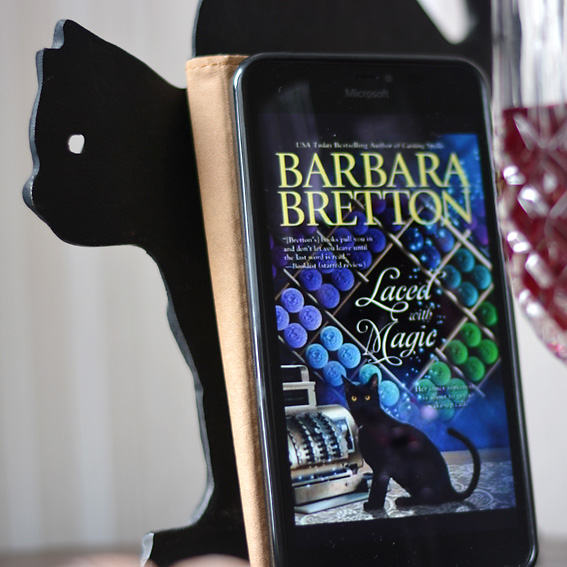 There is pressure on Chloe to create a female heir to continue her line of witches dating back to the 17th century and thereby preserve the protective spell. Happily, Chloe is in love with Luke Mackenzie. Luke is the new police chief and he happens to be the only full human in the town.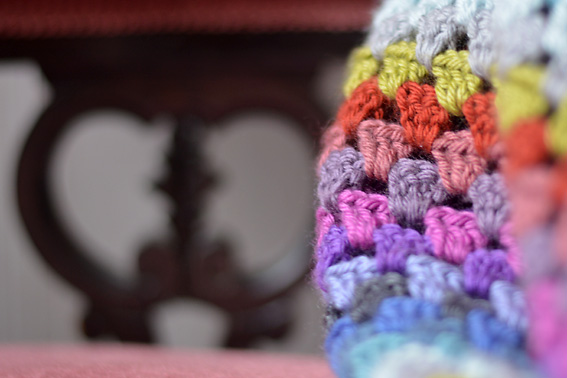 The only full human that is until Luke's ex wife, Karen, arrives in Sugar maple a state of distress. Now Luke hasn't told Chloe everything about his past – and he said nothing about Karen. This adds its own complication, especially as Karen (who also knew nothing of Chloe) ends up staying with Chloe and Luke.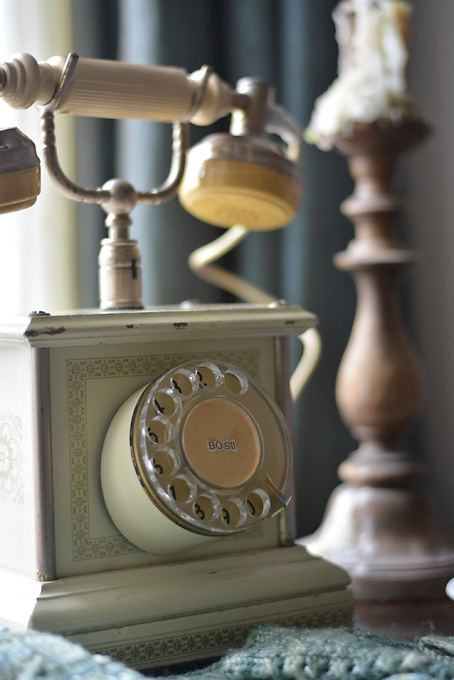 If this isn't enough, Karen's anxiety stems from her belief that she is receiving urgent phone calls from Steffie: Karen and Luke's dead daughter. Little does Karen know but, in a place where seeing ghosts are an everyday event, Karen has either come to completely the wrong or exactly the right place!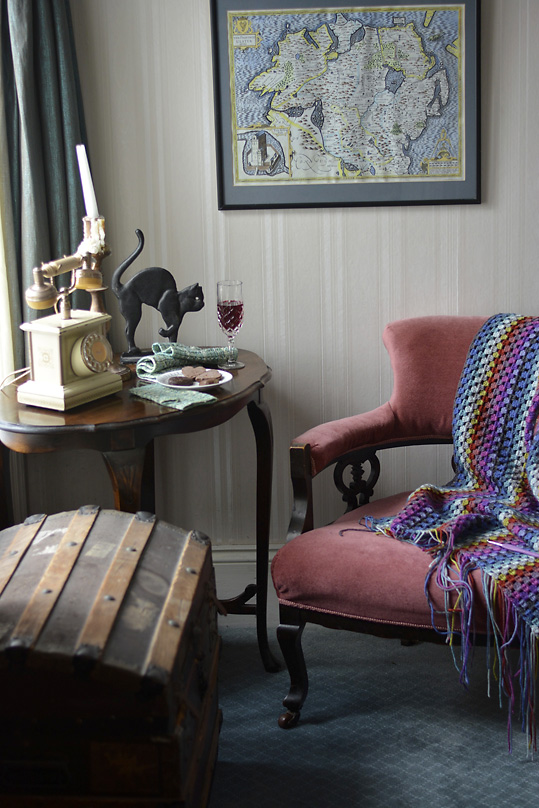 As Chloe, Luke and Karen try to figure out their relationships, a dark power is emerging in Sugar Maple. Just as this force begins to influence the town, Chloe loses control of her magical ability (always a bit suspect). Chloe needs to recover her magical powers so that she can save her town and townsfolk. But can she do so whilst keeping together her relationship with Luke and at the same time resolving the issue with the spirit of Luke's daughter, Steffie?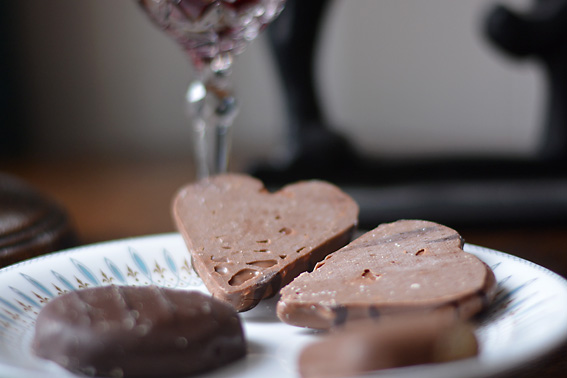 Surprisingly, Chloe and Karen find that they have at least one other thing in common – as well as loving Luke that is. They both have a passion for knitting. Karen thinks that she is in heaven when she walks through the doors of Sticks & Stones Chloe's yarn shop: where there is everything any knitter could want.
There is plenty of knitting chat and discussion in Laced With Magic, however this doesn't detract from the story if you are not a knitter. The knitting element has little to do with the story unfortunately.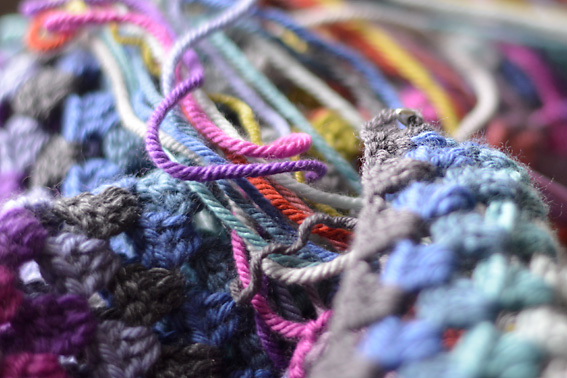 There are a collection of knitting thoughts from some prominent knitters and a pattern for a crochet scarf at the back of the book. Also at the end of this book is a very touching tribute from the author to her mother and her knitting customs.
I enjoy the setting for this series. A location where there is a magical underworld, if we were only able to discover it (much like the Harry Potter series) appeals to me. And I am a sucker for a story with a dreamy knitting store.
The cast of characters are the thing that really makes this tale stand out for me. I found myself feeling for the main characters. In fact I found that, if anything, their frailties as described endeared them to me. When they met dangers I found myself rooting for them even more.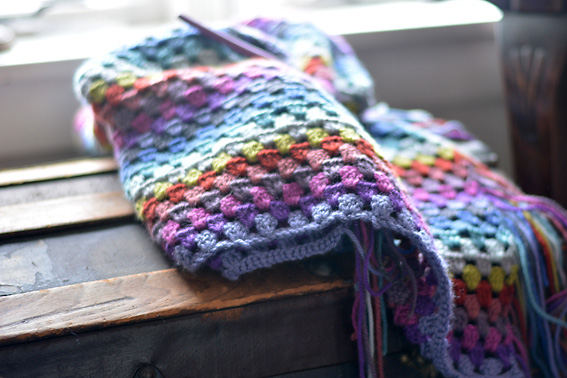 Perhaps it is the use of the first person for the three point of view characters that drew me into the book. I found this approach intriguing as the characters sometimes needed re-evaluating when the points of view switched. I enjoyed each of these three viewpoints, although at times their voices were too similar so I had to remind myself whose thoughts I was reading.
I love Chloe's struggle between her human side and the control of sorceress. I really sympathised with Karen and her determination to find her lost child. Luke's character is quite central to this story too; not only do we find out that he has an ex wife and child, but there are other issues that he hasn't got to grips with yet. Chloe and Luke's romance is portrayed realistically and is sometimes sizzling, sometimes not. Despite the understandable rough times, their love making is quite steamy at times (and this may be a bit more passionate than some readers would like).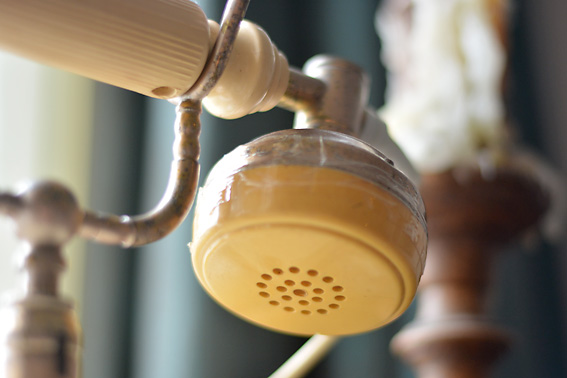 The cast of secondary characters, from fae to werewolves and vampires carry out their everyday lives in Sugar Maple. My favourites are Lynette, who keeps forgetting that she has transformed into a canary and Midge a sort of dumpy vampire with a perm!
This series has an ethereal feel to it, which I found refreshing. If you haven't read Casting Spells, you can still read this book and enjoy it just as much. The author has a talent that not many writers seem to have, of telling you what happened in a previous book without affecting the pacing of the current book.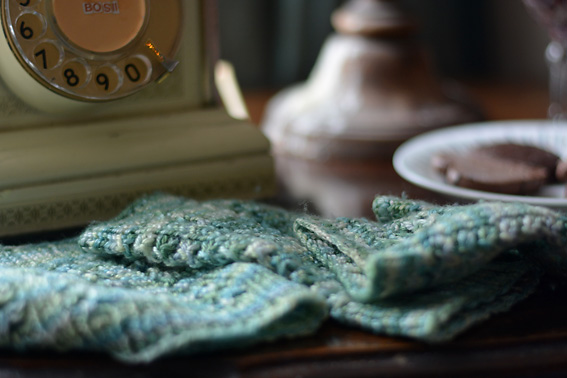 There are some laughs too, as the characters find themselves in all sorts of pickles as they try dealing with magical mishaps. For example, at one point Chloe loses it and before she knows what she is doing, she shrinks Luke down to the size of a Ken doll!
The tale grabbed from the beginning and kept me gripped right to the cliff hanger at the end. The pathos is handled very skilfully as a parent's grief over her departed child is not an easy subject. Laced With Magic was even more engrossing than the first in the series and I can't wait to find out what happens in the next instalment.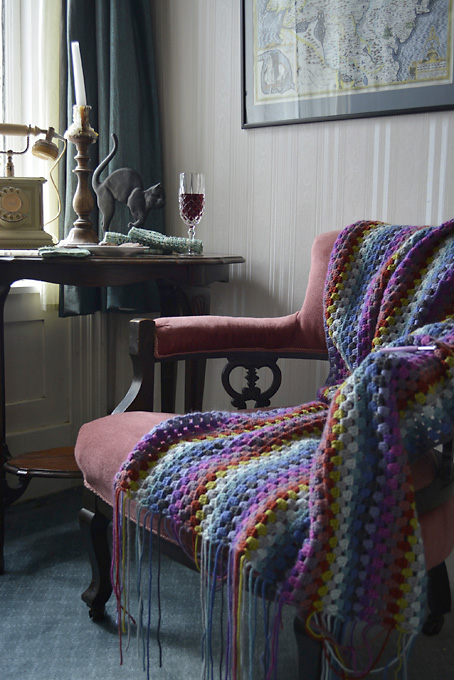 Laced With Magic by Barbara Bretton is a light hearted New England fantasy tale with a delightful romance amongst the knitting community. It has thoroughly engaging characters and is full of suspense, tension and conflict. I am going to read the next book in the Sugar Maple series (Spun By Sorcery) soon and will review it for you here.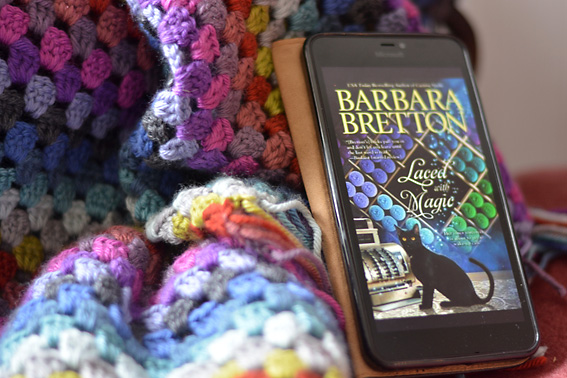 The Cashmerino Aran Crochet Throw in the photos is crocheted using Debbie Bliss Cashmerino Aran available in our yarnshop here.