I loved the Leftie Shawlette as soon as I saw it. I've always liked asymmetric shawls and scarves and find them unusual and attractive.
"Leftie is an asymmetrical shawlette that was designed to show off your favourite little leftovers. The stripes will swirl around your neck in a very flattering way, and the cute tiny leaves are the perfect way to make your favourite colours shine." Martina Behm
If you are looking for an enjoyable project that you will zip through this may be the one. It is a wonderful choice for a warm shawlette to keep you warm through the cold weather.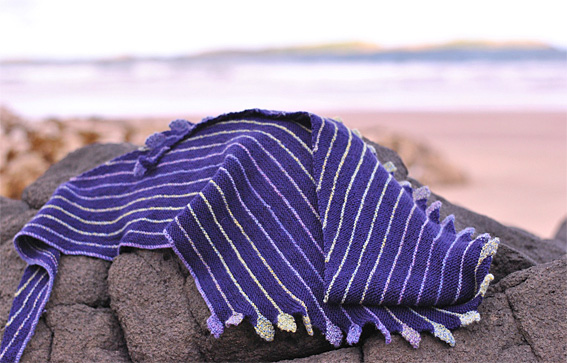 I had been waiting for the perfect project to use my precious skein of Wollmeise residing in my stash. I used all of the 150g of the navy yarn knitting Leftie.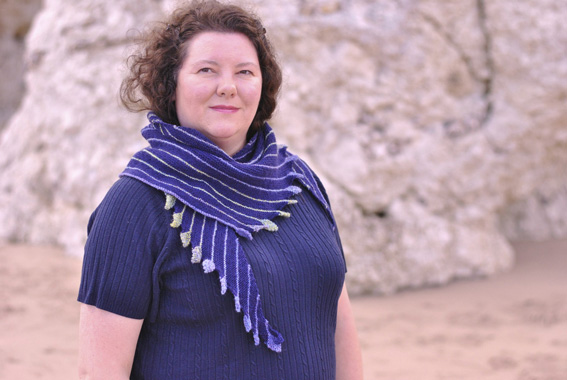 One of the design elements of Leftie is as a way of using up precious leftovers of hand dyed sock yarn and other lovely yarns languishing in my stash. I decided not to use leftovers. Instead I decided to use a partial ball of Trekking Maxima. I love the colours in the Trekking yarn as it gradually moves from blue to lavender and then chartreuse. Leftie took 40g of the contrast yarn.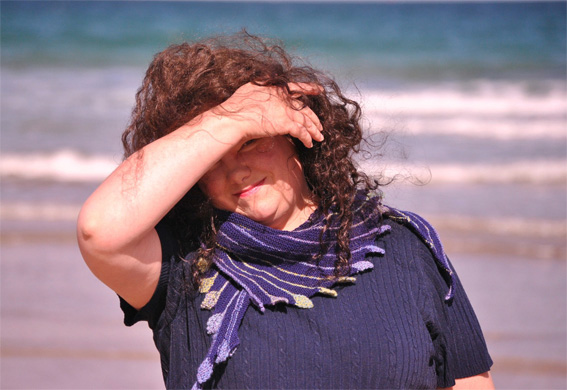 I love the fact that when I wear my Leftie shawlette it always stays in position when I put it on. No fiddling with it or pulling at the ends.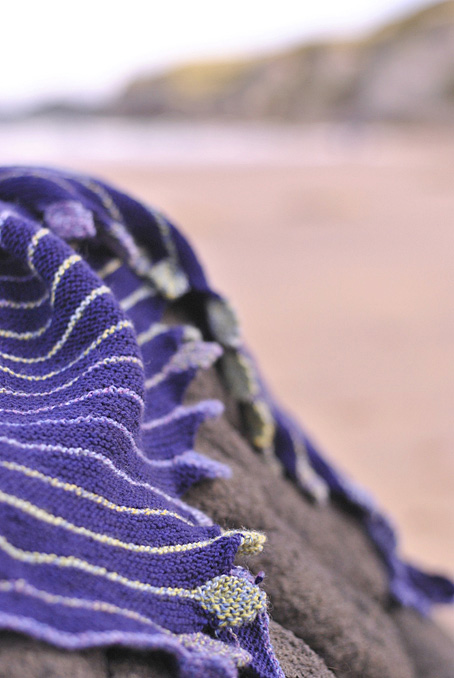 When I knit my swatch in garter stitch I found that I didn't like how stiff the knitting was when I used the 2.5mm needles. I changed to 3mm needles and the shawlette became for flowing and flexible. I used a 40cm bamboo circular needle and I used one 3mm double pointed needle when I was doing the short rows for the leaf.
I did 31 leaf stripes before casting off. It created a shawlette that was the perfect size for draping beautifully around my neck.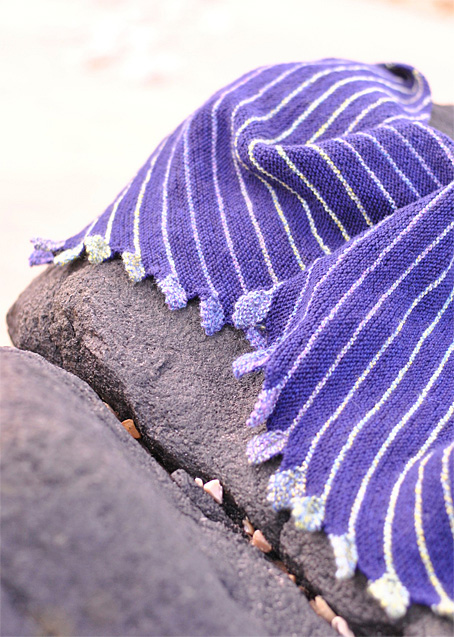 I really enjoyed knitting this pattern. Loved watching the pattern grow and wasn't bored with it for a single moment. Would I knit this pattern again – in a heartbeat.  Love it.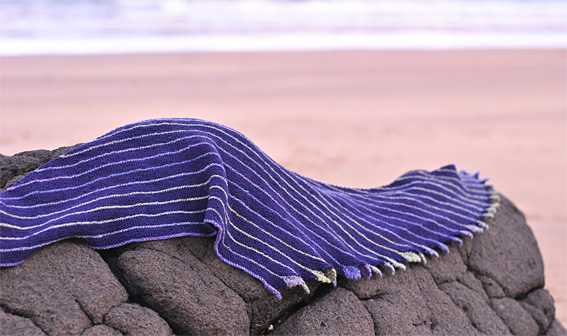 I think it would be gorgeous knit using a plain coloured yarn with a hand dyed yarn. I am also very tempted by her other pattern Endless Rainbow.[/vc_column_text][/vc_column][/vc_row][vc_row][vc_column width="1/1″][vc_column_text width="1/1″ el_position="first last"]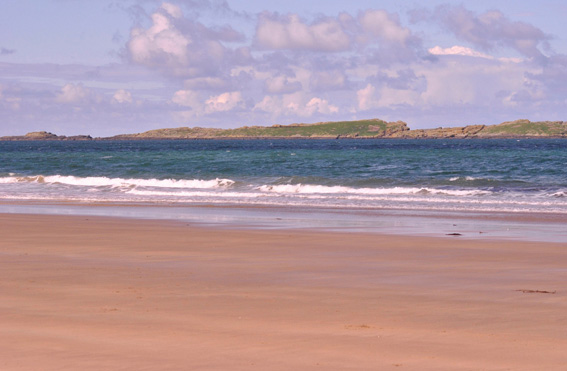 My Leftie Shawlette was photographed at White Rocks, Co Antrim, Northern Ireland.