I have wanted to knit a pair of cuff socks for some time now. I always think they look fun for wearing in the Spring, early Summer and Autumn. Very cute.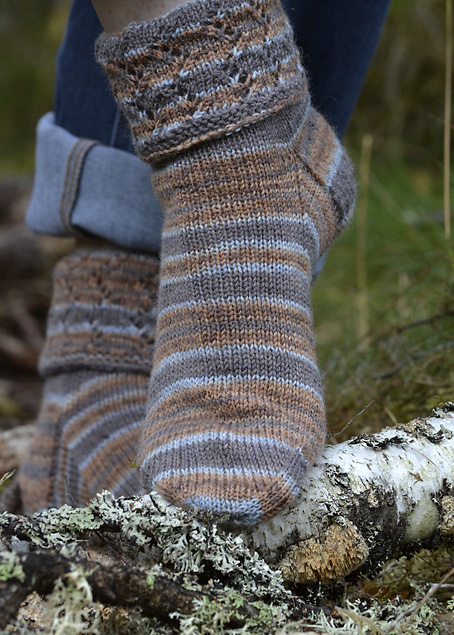 Last year I bought the book "A Cuff Above" containing 23 sock patterns by Cynthia Guggemos.  Several patterns in this book really appeal to me. The first to actually be knit are the Lucy Anklet Socks. In the book, the designer, gives 3 different options for the cuff: a ZigZag Eyelet Cuff, Eyelet Rib Cuff, or Little Fountains Cuff. All of the options give a simple lace cuff.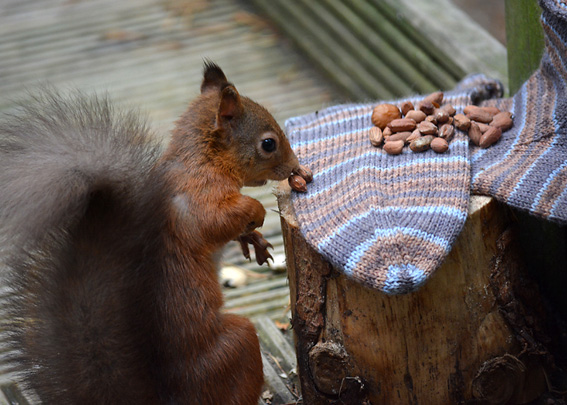 (Neil decided they'd make rather a cute platter for the squirrel to eat peanuts from!)
I opted for the ZigZag Eyelet Cuff. I thought they looked very elegant. The pattern is written for 2 different sizes. I did the first where I cast on 60 stitches and knit the socks on 2.75mm Clover bamboo double pointed needles.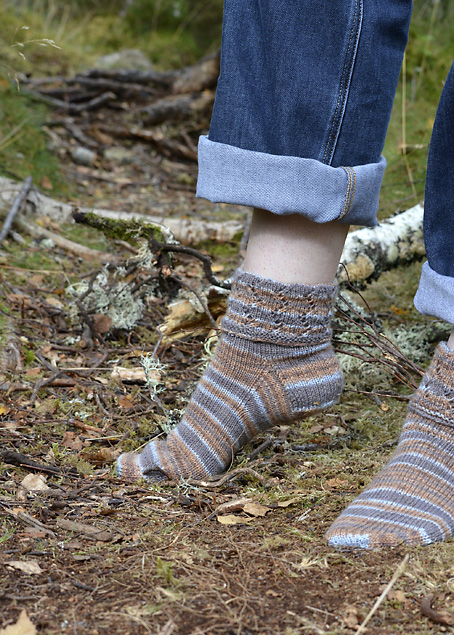 I chose Opal Best Friends Clique 8867. I really love the colours in these socks although they are different to the colours I usually choose to wear. I love the combination of taupe, rust and pale sky blue. They are a very elegant colour combination.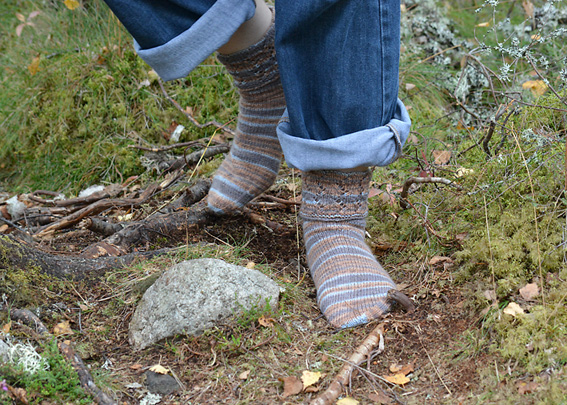 Unusually for me, I didn't make any changes to this pattern when I was knitting them. To the contrary, I actually found it really interesting that the heel flap was knit over an uneven number of stitches. This allows for the first and last stitch in every alternate row on the heel flap to be slipped.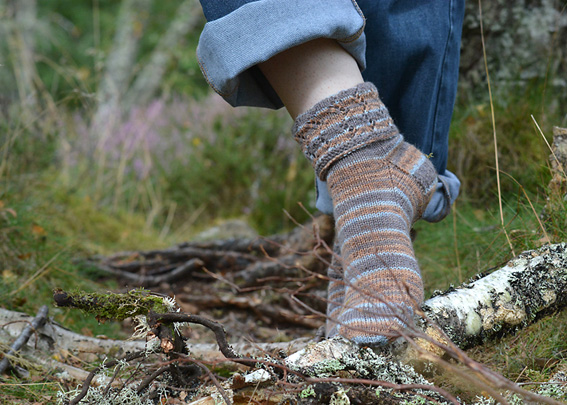 After the heel flap, heel turn and gusset have been finished, the stitches are rearranged on the needles to make sure that they are the same as for the leg.  The single moved stitch doesn't make any difference to the comfort of the sock for wearing.
I rather like how Cynthia's slip stitch heel looks. Every third stitch is slipped instead of every other. It is very attractive.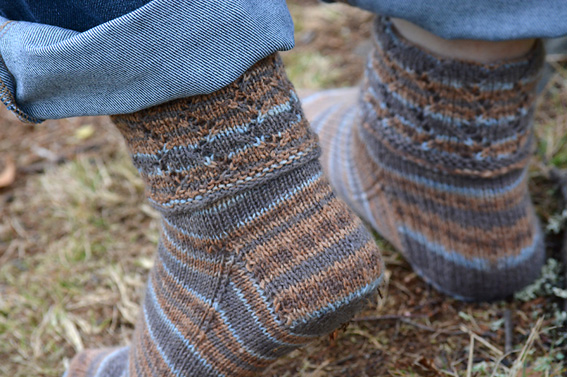 I think what I am least certain about is the way the fold line for the cuff is knit. If I was knitting the socks again, I'd probably change to a single row of garter stitch to create the fold line.
I knit 42 rounds of stocking stitch for the foot.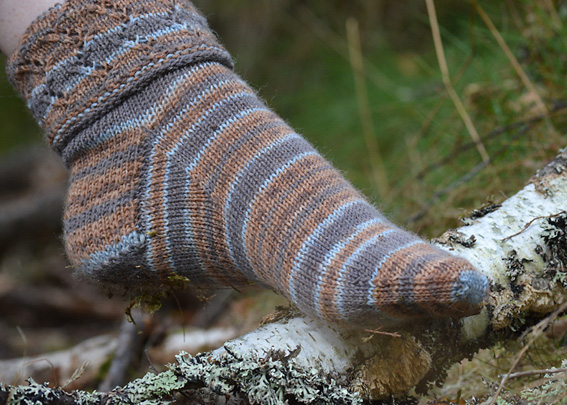 The classic toe is a comfortable one to wear and a favourite for me. The final stitches are grafted using kitchener stitch. These are beautiful socks and a pleasure to wear.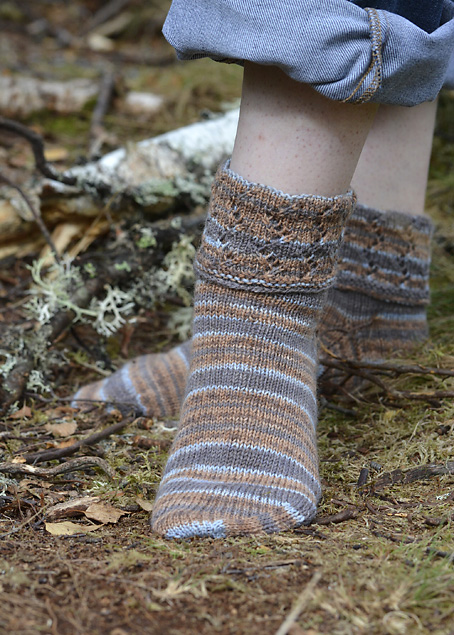 "A Cuff Above" has some nice sock patterns. A good mix of knee length, ankle and mid-calf for adults. A few baby socks and a couple of Christmas stockings. Like most of the sock pattern books in my collection the adult socks are in 2 or 3 sizes. There are a couple of other sock patterns I definitely intend knitting.