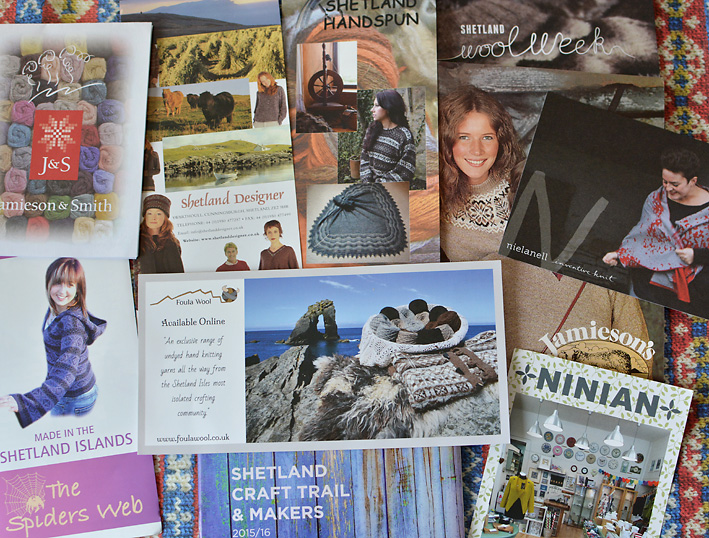 If like me, you visit Shetland on the trail of fair isle knitting, you won't want to just look at the beautiful vintage examples in the museums, you'll also want to see the modern pieces which you will see everywhere. Many of these are inspired by the vintage fair isle knitting traditions but the knitter's on Shetland have taken the traditional techniques and patterns in new directions.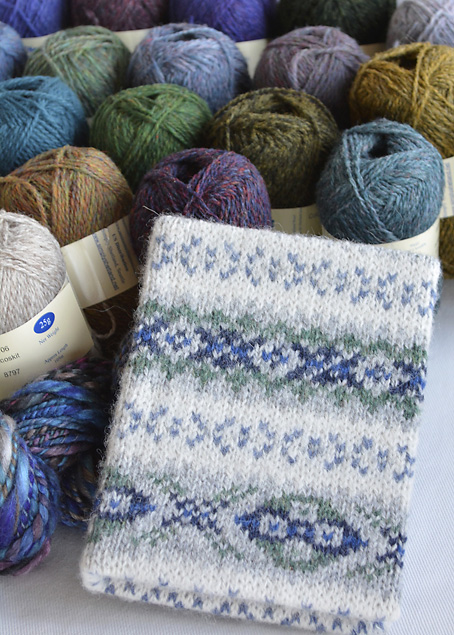 They showed up in the cabinet in the corner of Braewick Cafe, in the Jamieson's shop, in Ninian's beautiful shop and The Spiders Web to name just a few. Such an amazing selection of new ideas in fair isle knitting.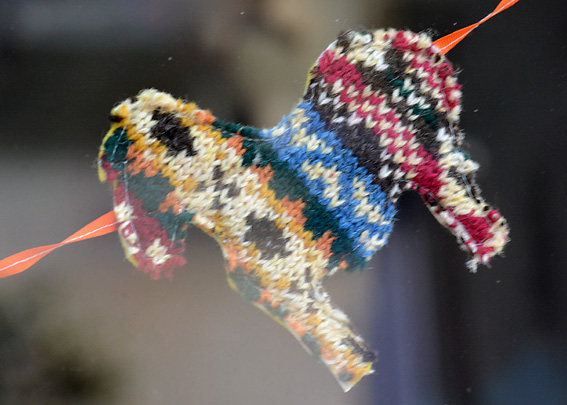 I came home inspired by their exquisite use of colour in their knitting but also the inventiveness. Fair isle knitting is no longer just cosy sweaters, cardigans, yoke sweaters and vests. It isn't just gloves, mittens, tams and beanies… no.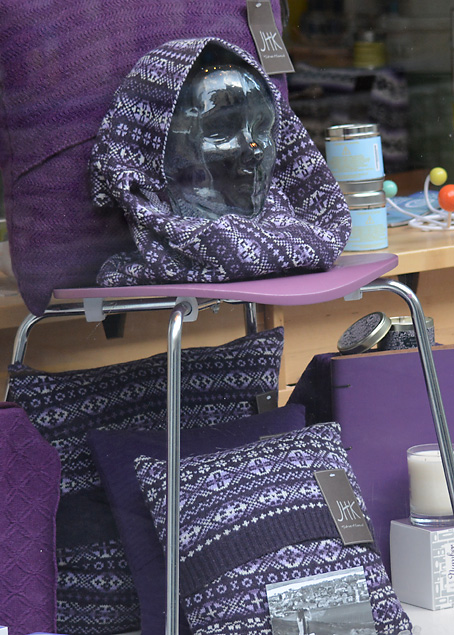 Fair isle knitting has come into the modern world. iPad and kindle covers, notebooks, cafetiere cosies, hearts, shoulder bags, cushions, table mats and coasters, Christmas baubles, teapot cosies, bears, bags and mug hugs… The ideas for using fair isle knitting and stranded colour work are endless and with that comes a magical myriad of ideas. Tantalising my imagination and leaving my fingers itching to cast on. But what will I be doing first? That is the question.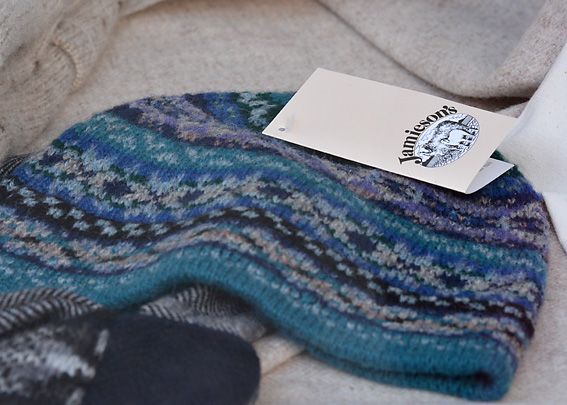 There were particular patterns that turned up everywhere. I saw lots of versions of Kate Davies Sheep Heid which is both a very cute design and a popular one.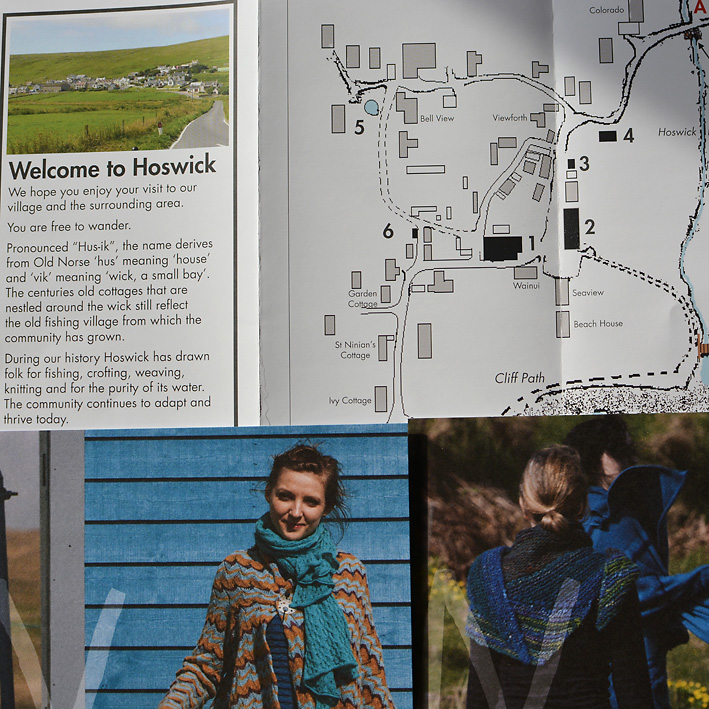 In Hoswick we spent a wonderful time looking around Nielanell's wonderful workshop/studio where I bought a gorgeous skein of hand dyed, hand spun yarn. Wonderful colours. Haven't decided what I'd like to make with it yet though. So for the time being it is sitting on my bookshelf looking amazing. Her knitted fabric was wonderful, fine, textural and different.