A review of Needled to Death, Knitting Mystery Book 2, written by Maggie Sefton. It is July and Kelly Flynn is settling in well with fellow knitting group members in the House of Lambspun, Fort Connor, Colorado but she and her friends are shocked when one of their group, Vickie Claymore, is murdered at her nearby ranch.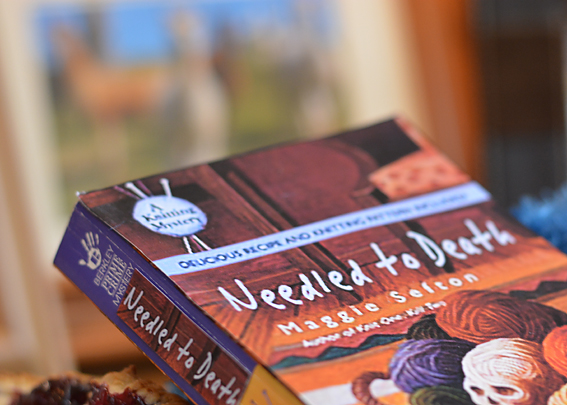 Kelly discovers Vickie's lifeless body whilst she is escorting a group of impatient tourists up to the alpaca ranch in Bellvue Canyon.
She was looking forward to weaver extraordinaire Vickie Claymore taking over the group and showing them around.  But when Vickie failed to appear, Kelly entered her living room to find her lying prone on an ornate hand-woven rug.
The county police are soon on the scene of the murder, combing it for clues.    Inspector Peterson suspects the knitting club members of having something to do with the death.  However, Kelly's suspicion immediately falls on Vickie's husband Professor Bob Claymore who was in bitter dispute with Vickie over their divorce settlement.  And as Kelly is hired by Vickie's daughter to look over the accounts of the alpaca ranch, she soon realises that there are others who might benefit from Vickie's death.
Despite the murder, Kelly is adjusting to life in Fort Connor, with its relaxed charm, friendliness and coffee shop on tap.  She is managing to balance her finances by remote working from her job as an accountant, whilst renting out her Washington apartment.  Kelly is stunned, however, when her family lawyer, Lawrence Chambers, reports that she has inherited a ranch from her cousin Martha in Wyoming.  Luckily Kelly's friends club round to help her to investigate the land, the livestock and the options it opens up for her.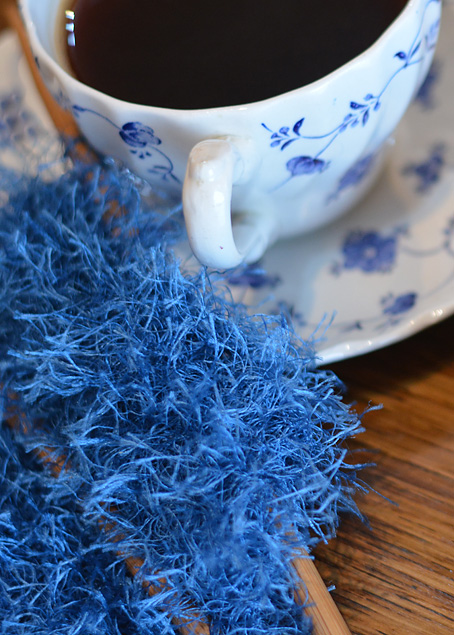 Kelly's knitting is moving on too.  She has just finished a scarf and has started on a sweater.  In this tale Kelly has to deal with her first major mistake with a knitting creation.  I empathised with the innocent frustration that she shows when her raspberry sweater has to be ripped out back to the start.  Kelly seems to be improving by leaps and bounds as a beginner knitter, to have knitted a scarf, a sweater and part of another sweater in 3 months…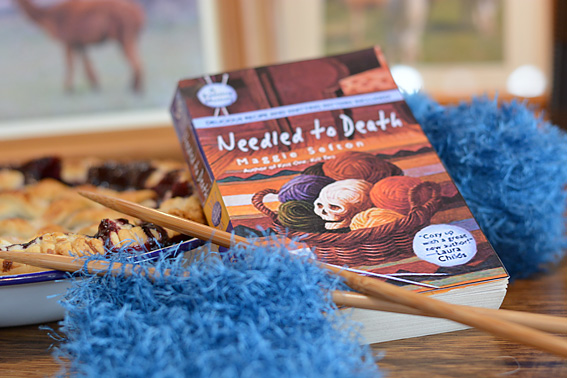 It is fun to learn more about Kelly's friends in the town of Fort Connor.  I felt for Mimi who is distraught by the loss of her friend Vickie.  Jennifer is a real ham as she flaunts herself Scarlet O'Hara style during their visit to the ranch in Wyoming and Megan reveals home cooking skills that have been concealed up to now.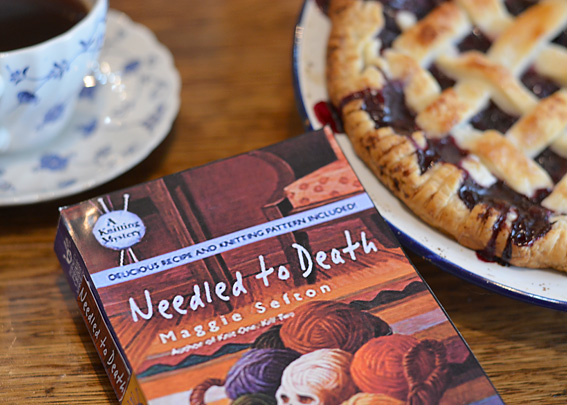 "Needled to Death" is a cosy read, with clever plotlines and likeable characters, as with Maggie Sefton's first book "Knit One, Kill Two".  It has a light fun quality to it and as a lover of knitting and murder mysteries I enjoyed this book and will soon be reading the third in the series.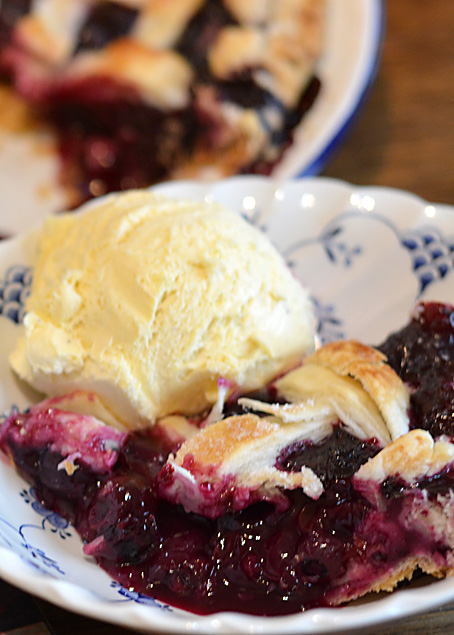 And… the blueberry pie – it was the first time I've ever baked a blueberry pie and I decided to use the recipe at the end of the novel. I used puff pastry with loads of fresh blueberries and the finished pie was absolutely delicious!
Last but not least… how could I review a mystery novel with part of the plot happening on an Alpaca Farm and not include some gorgeous photos of Alpaca. Who wouldn't want an Alpaca if they had the space… sigh…