I thought you might be interested in seeing some of the photographs for my Nepeta Colour Inspiration. I've been having a lot of fun dyeing a new range of sock yarn. I recently bought some gorgeous undyed skeins of Opal sock yarn which became the new KS Hand Dyed Opal Sock Yarn range available in the Knitting Squirrel Yarn Shop. I was inspired by the purple Nepeta Six Hills Giant and beautiful blue, pink and purple hardy geraniums in full bloom and found myself mixing these beautiful colours in dye. I find the beautiful summer colours around me so inspiring.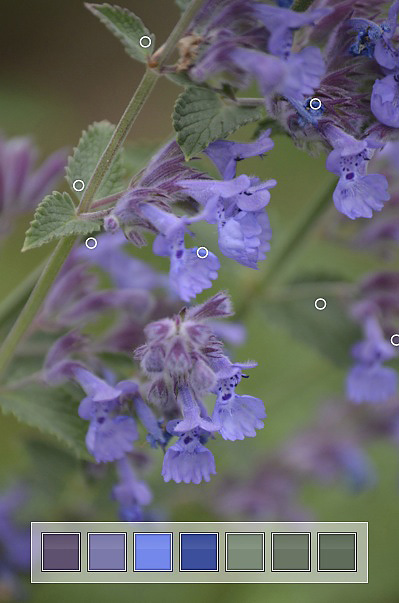 I love the colours in the Nepeta skein – pinks, sky blue, silvery green and teal – and couldn't resist winding it into a ball as soon as it was dry. This soon became the lovely Nepeta Socks… I knew there would be a lovely swirling movement in the colours as I knit the socks and decided to use garter stitch stripes to add some texture to the legs.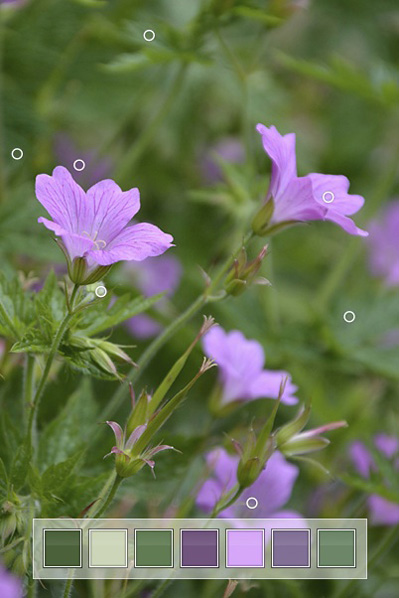 Where possible I prefer to use my own photographs for choosing colours. I think it gives my colour schemes a sense of me and where I live. Northern Ireland has at least 40 shades of green, mainly, because we get a lot of rain. I think that the colours in the garden, the landscape around me, the sea, the hills, the urban jungle… are all so very inspirational. I see ideas for colour schemes everywhere around me and absolutely love taking photographs throughout the year. I love how the world around me, the light, the colour, all changes with the passing of the seasons.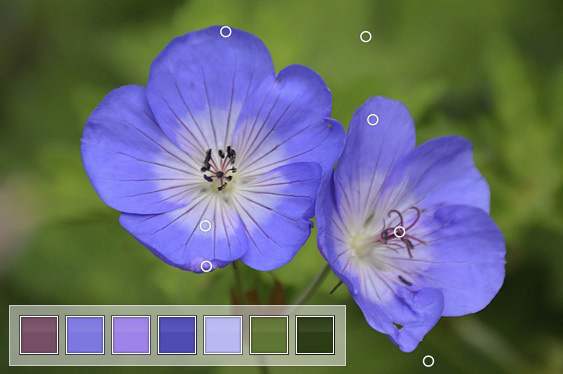 In case you are wondering how I create my colour schemes, I use ColorSchemer Studio for picking colours from my photographs and then I use Skitch to take a screen snapshot of what I've chosen. My MacBook is running on OSX Mavericks and these Apps work perfectly for me. They aren't complicated and I really love something that is straightforward, fun and easy to use.