I really enjoyed knitting the Noro and Kidsilk Stripe Scarf. It is an elegant summer weight scarf in simple stripes.  This is striped scarf knit using Noro Silk Garden Sock and Rowan Kidsilk Haze.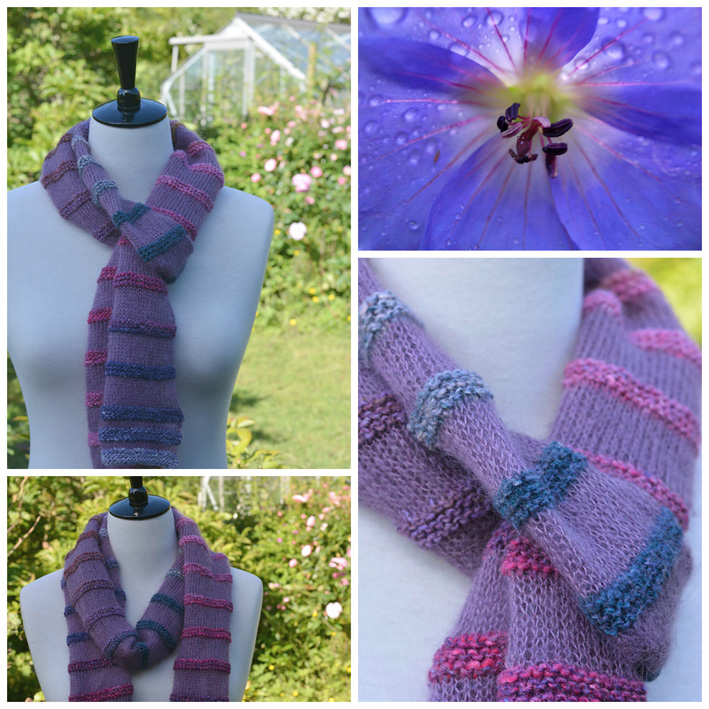 Noro Silk Garden Sock is one of the gorgeous Noro yarns in amazing colours of lilac, mauve, purple, pink, olive green, navy and ice blue. The yarn is a lovely blend of 40% lambswool, 25% silk, 25% nylon and 10% kid mohair. The small amount of kid mohair gives the yarn a slight halo which works wonderfully with the Rowan Kidsilk Haze. The Kidsilk Haze is a light weight lace in 70% super kid mohair and 30% silk. I used a gorgeous shade of mauve.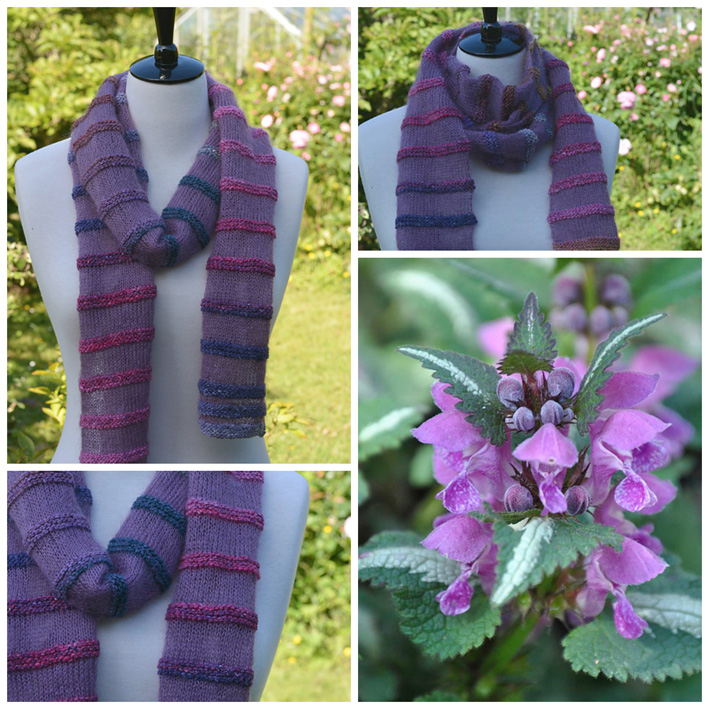 I love the contrast of the heavier weight rustic Noro yarn set against the light weight lace Rowan yarn.
I cast on 37 stitches using the Noro Silk Garden Sock yarn in 4 mm bamboo double pointed needles. I knit 6 rows in garter stitch using the Noro yarn.
Then I worked 9 rows in stocking stitch using the Kidsilk Haze yarn starting with a knit row. I carried the yarn that I wasn't working with along the edge of the scarf.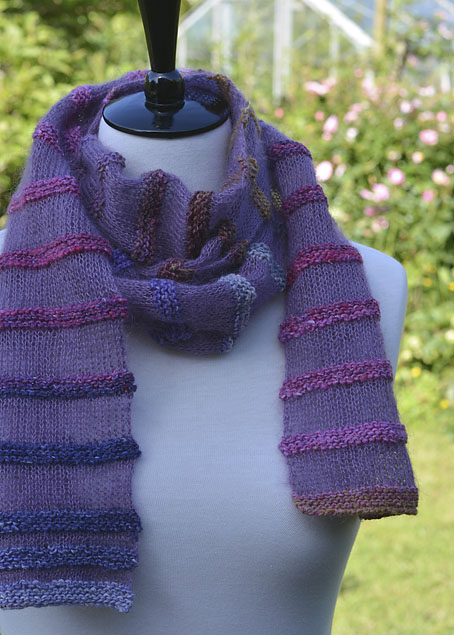 I continued knitting these stripes until after the 77th stripe which is a Noro garter stitch stripe. The next 3 rows in stocking stitch using Kidsilk Haze, then a stripe of 6 rows of garter stitch Noro. I repeated this once more and then cast off in the Noro.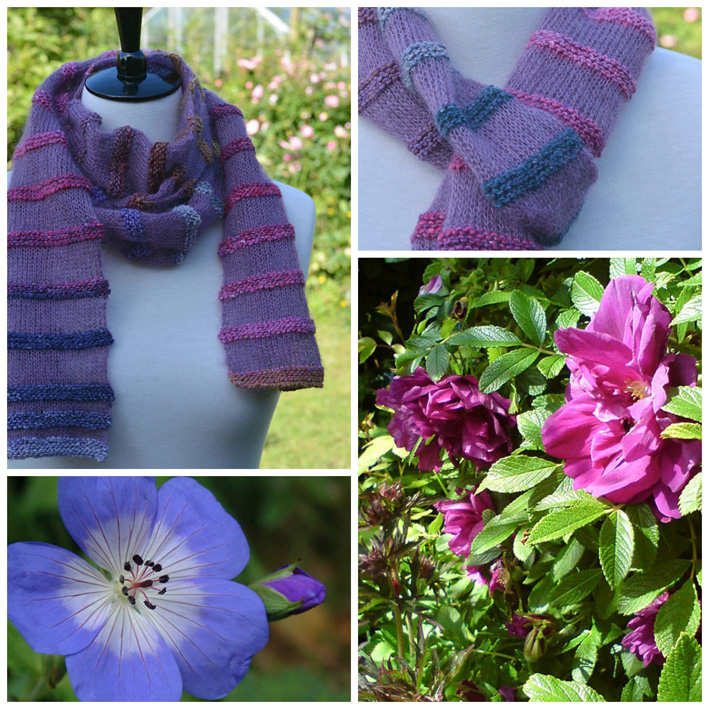 The scarf curls in at the edges in a pretty ethereal way. This is the perfect choice of scarf for a beginner knitter.
I love the beauty of the summer flowers in the garden in June. The hardy geranium Roxanne is in full bloom, the perfume of the old Moss Rose wafts across the garden and the Purple Deadnettle looks lovely as ground cover beneath the shrub roses. I always thinks its blossoms resemble miniature orchid blossoms.