The Norwegian Star Hat is a really cute stranded knit hat using only two yarns. Looks great on. It is a excellent choice for improving your stranded colour work skills although not for a complete beginner.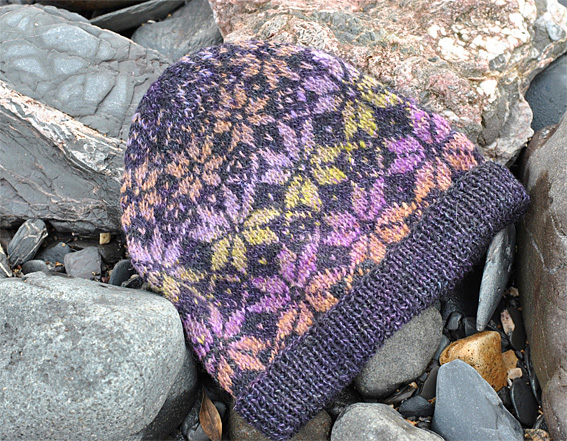 While perusing patterns for fair isle hats on Ravelry I came across a wonderful collection of hat patterns "Hats, knitted in stranded knitting with multicoloured yarn" designed by Ruth Sorensen.
I decided to knit the Norwegian Star Hat pattern first.  The blank templates for designing your own Norwegian or stranded knitting patterns using her basic chart shape is a useful extra included by the designer.
"'Knit a Hat' is a small collection of hat patterns.  There are 5 different designs, but you can combine parts of the hats in different ways.  The hats are all knitted in stranded knitting.  Some of the motifs are very simple, some are more challenging." Ruth Sorensen
Changes to the Pattern
I made no changes to the charted pattern which is easy to follow.
I did substitute different yarn because the Kauni yarn in my stash didn't have enough contrast between the colours to show the Norwegian star pattern effectively. Instead, after a rummage through my yarn stash, I chose a dark purple Trekking Sock yarn for the main colour and a richly coloured Noro Silk Garden Sock yarn in shades of plum, mauve and olive green as the contrast colour.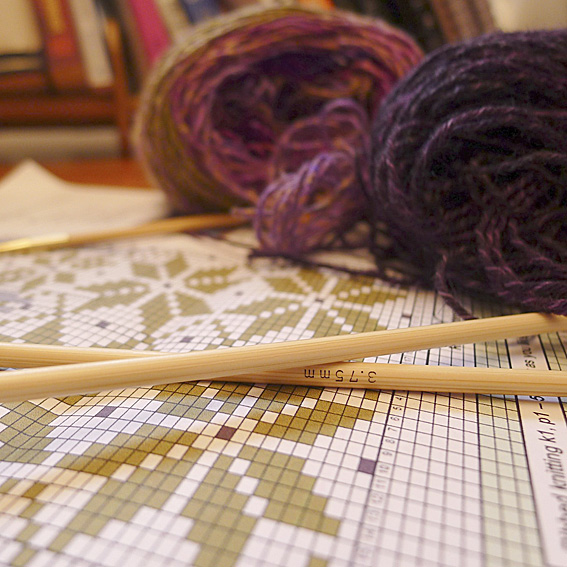 The pattern asked for 3mm and 3.25mm needles but I used a 3.75mm bamboo circular needle and dpns instead, as I have a tendency of knitting quite tightly when doing stranded knitting in the round.
Would I Knit This Pattern Again?
Next time, I would knit a narrower ribbed edging probably using the tubular cast on method for a neat edge, although I do love the turned up brim.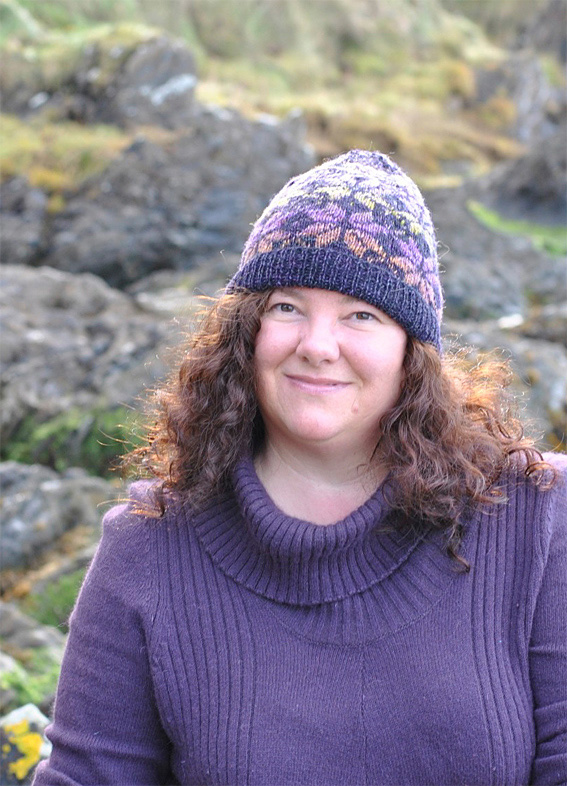 The shaping for the hat is cleverly designed by using decreases hidden within the star motifs. The stars get smaller towards the crown. The shaping for the crown is cute, although it is a little more "pixie like" than I would usually choose to knit and wear.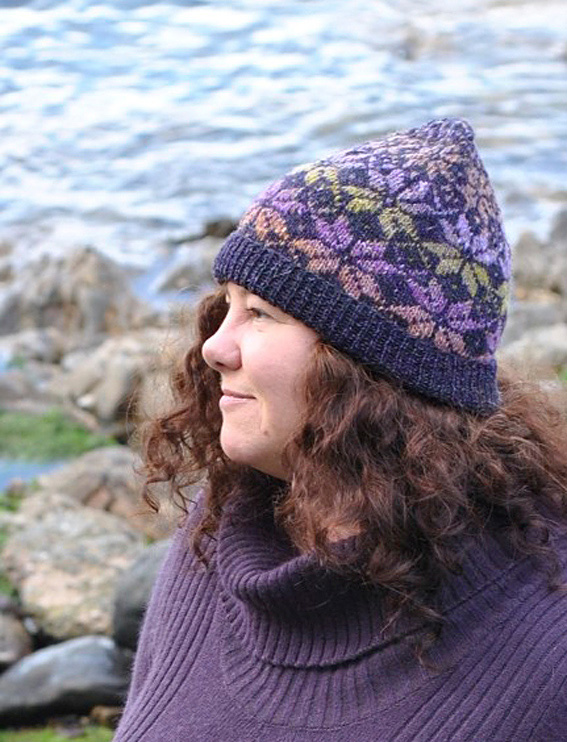 I washed the hat but didn't block it as I just wanted to soften the Noro yarn.
There is plenty of the yarn leftover and it has been set aside to knit a pair of fingerless mittens to match the hat.
This is a wonderful pattern ideal for the knitter who has some experience with stranded colour knitting. Have you knit the  Norwegian Star Hat? I'd love to hear about your thoughts about this cute pattern.