Oriel Pattern
I first read the Oriel Pattern in Barbara G. Walkers "A Second Treasury of Knitting Patterns" published by Schoolhouse Press. I thought this lovely pattern would be perfect for the gorgeous skein of Halycon yarn hand dyed by Flamboyance Yarns which was in my stash. This is a wonderful 50% silk and 50% merino wool yarn. Another wonderful choice of yarn is the KS Merino Silk 4ply.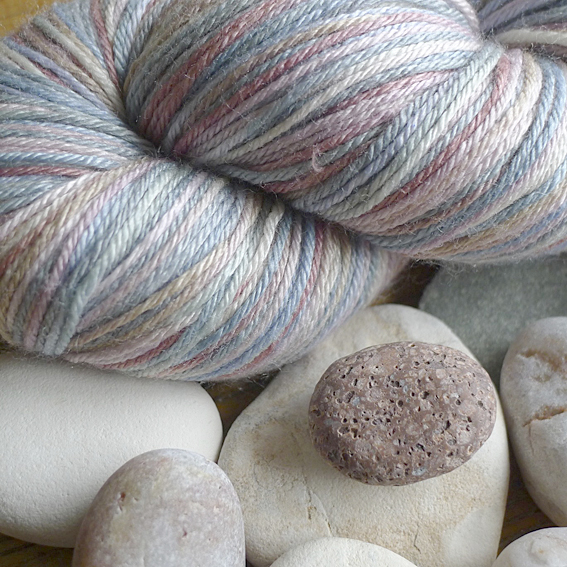 Inspiration
This beautiful yarn reminds me of the colours of the beach. The pebbles picked up while beachcombing and the colours of the sea. The  delicate tints and shades of peach, sea green, sky blue, golden cream, palest pink, and dusky pinks of the sky as dusk approaches. Many childhood memories of holidays spent at Ballycastle, collecting pebbles (where these came from), and day trips to Crawfordsburn (where the photo of the seascape was taken), with my mum, brother, sister and our dog Cindy. It is strange how you think of happy times from the past when you are knitting a present for someone you love. All of these things are woven into the fabric that you are creating.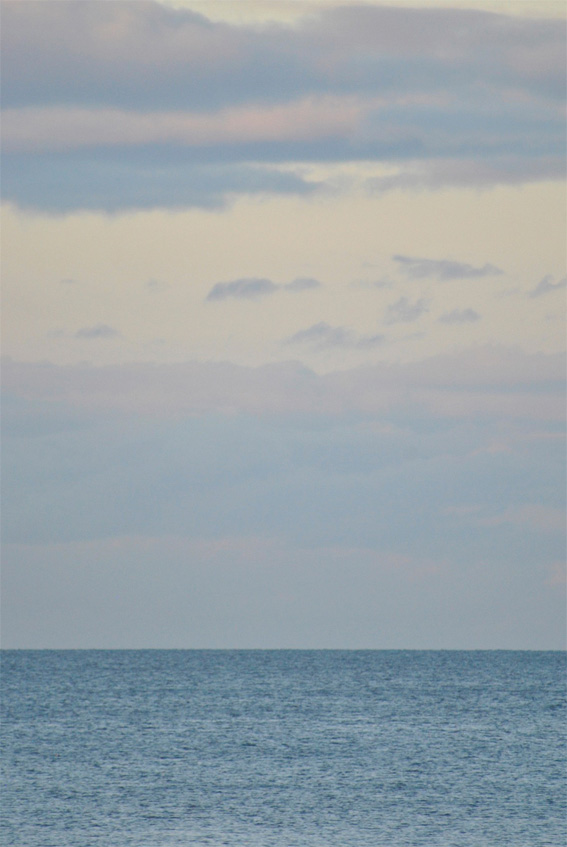 Oriel Lace Scarf
Oriel Lace is worked over 12 stitches plus 1, with a repeat over 28 rows.
very old and exquisitely beautiful lace pattern that has been unjustly forgotten… It is very lovely, and easy to work as well, and therefore richly deserves to be resurrected from the yellowed old page upon which it was found. – Barbara G. Walker
The version of the pattern that I decided to knit for my mum's Christmas present was published in 101 Designer One Skein Wonders. Oriel Lace Scarf is designed by Anne Carroll Gilmour.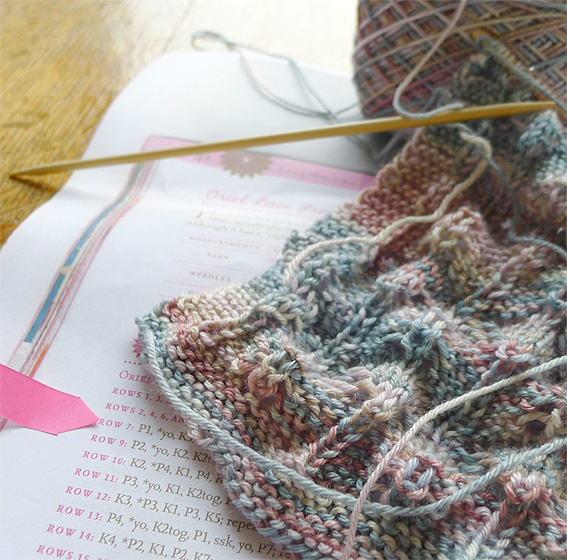 I cast on and started knitting the Oriel Lace Scarf in early October and had it finished and ready for wrapping well before Christmas. It was as usual, wet and cold here in Belfast, so I chose to steam block the scarf rather than wet blocking, to bring the lace pattern to life. It is a beautiful pattern and I really liked how it turned out on both the front and back, which is an essential component for a scarf. The knitted fabric has drapes nicely.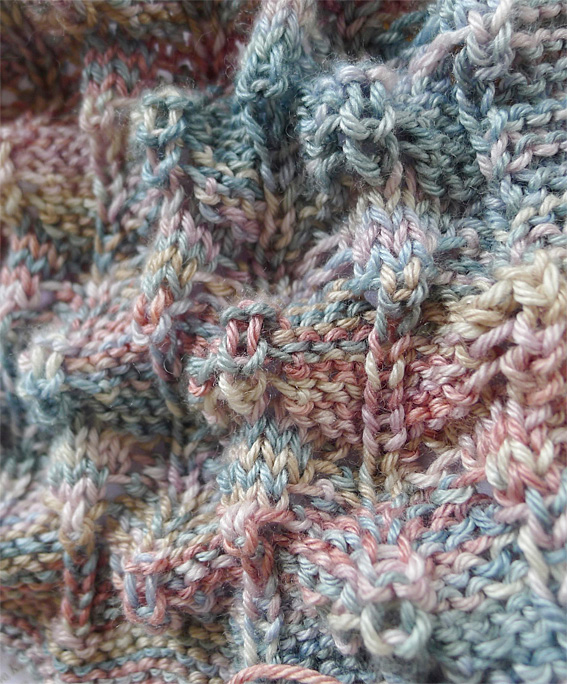 The Kingdom of Oriel
When I read that:
This lovely lace pattern is rumored to have come from Ireland around 1880, specifically from the Oriel District around County Monaghan.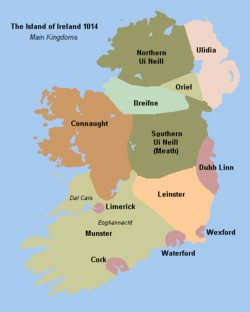 It peaked my curiosity. I live in Northern Ireland and have always been interested in the ancient history of Ulster.
The ancient Kingdom of Airghialla, also known as Uriel and Oriel, dates from around 330 AD when the province of Ulster was invaded and divided into 3 parts by the "Three Collas" – three warring princes. The Gaelic Kingdom of Oriel included Monaghan, Armagh and part of Louth. Monaghan is still known as Oriel in some circles.[/vc_column_text][/vc_column][/vc_row][vc_row][vc_column width="1/1″][vc_column_text width="1/1″ el_position="first last"]Co Monaghan is known for its beautiful Carrickmacross embroidered lace, I made a couple of pieces, which my mum may still have, a long time ago. I wondered if a Carrickmacross lace design may have been re-imagined into the beautiful knitted Oriel Pattern as rediscovered by Barbara G. Walker possibly by someone who had emigrated in the late 1800's from Monaghan.
If so, Oriel would seem to be the perfect name for such a beautiful pattern,a reminder of home and family left behind, and an ancient heritage.
Oriel Scarf Finished and Ready to Wrap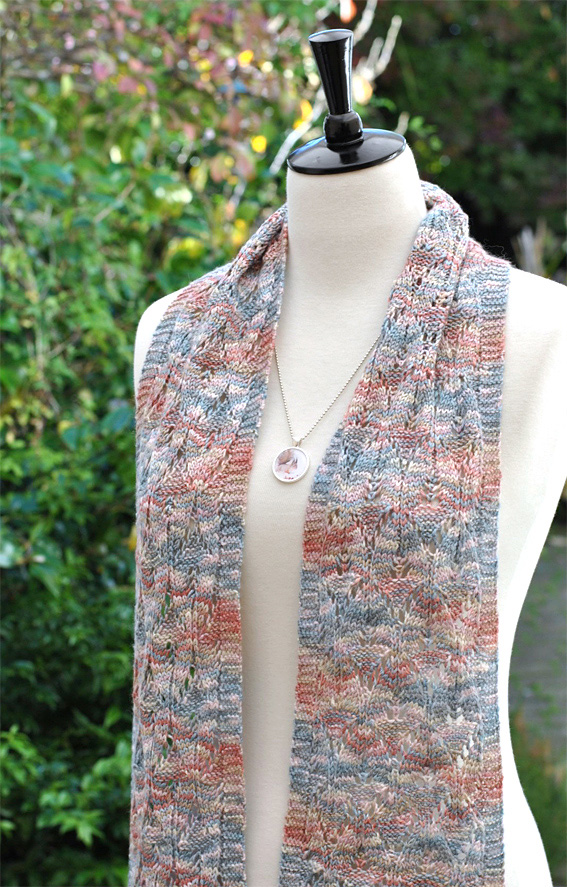 I was delighted with the Oriel Lace Scarf when it was finished.  Beautiful. Elegant. Perfect as a present for my mum who has always appreciated the time and effort that goes into the making of something by hand, whether a piece of Carrickmacross Lace, a patchwork quilt or a knitted scarf.