Retro Hat using Stranded Knitting came from The Handknitter's Design Book by Alison Ellen, published in 1992 by David & Charles although she simply calls the pattern "Hats".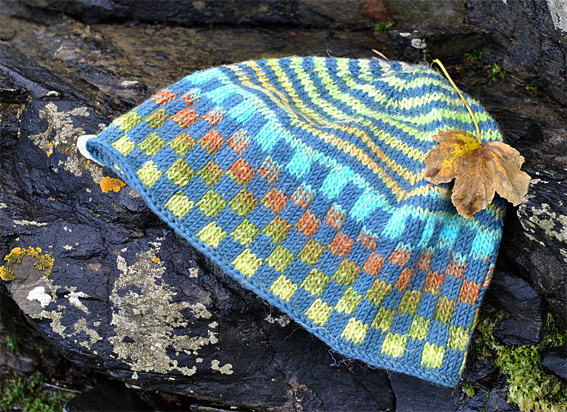 The hat pattern suggests using wool, cotton, rough silk or any DK yarn, so the combination of the Noro Silk Garden Lite which knits to a DK weight and the Rialto DK merino was perfect. The pattern started by casting on 6 stitches in the centre of the crown and then worked the increases for shaping the crown first, then the stranded knit chequer board, finally casting off at the edge.
Knitting the Retro Hat
I love how this hat turned out. I used Debbie Bliss Rialto DK (100% wool) colour 020 as the main colour and Noro Silk Garden Lite (45% silk, 45% kid mohair and 10% wool) colour 2050 as the colourful contrast. Using a colourful yarn with a long colour transition such as the Noro Silk Garden Lite is ideal as it means there are very few ends to darn in.
I used 4mm needles, although the pattern stated 3.75mm needles, as I preferred the feel of the knitted fabric when I had finished knitting the sample.
The vibrant colours and the strong very modern combinations of stripes and squares looks cute. I made the larger size hat as I am always a little tight when doing stranded knitting in the round using bamboo dpns and a 40cm bamboo circular needle as the bamboo helps prevent aching joints when you are knitting.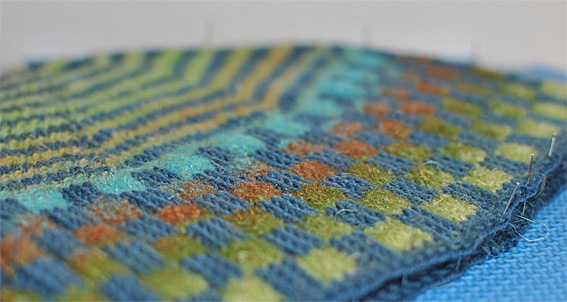 Once finished I darned any loose ends, washed and blocked the hat.  This was necessary as the edge has a tendency to curl.
Book Review
In some ways this book is a little dated but having said that Alison Ellen's approach to using colour is wonderful. The chapter on Colour is rather short and mainly deals with dyeing yarn but not in enough detail to be truly useful. What I do find helpful is to look at the way in which she combines colours in her garments. I have read the chapters on Texture and Pattern many times as I like how she combines colour with simple textures created with knit and purl stitches.
This book has been in my knitting library for 20 years and will remain there for the foreseeable future. She published Knitting: Colour, Structure and Design  in 2011 and probably expands on these subjects.
Would I Knit Retro Hat Pattern Again?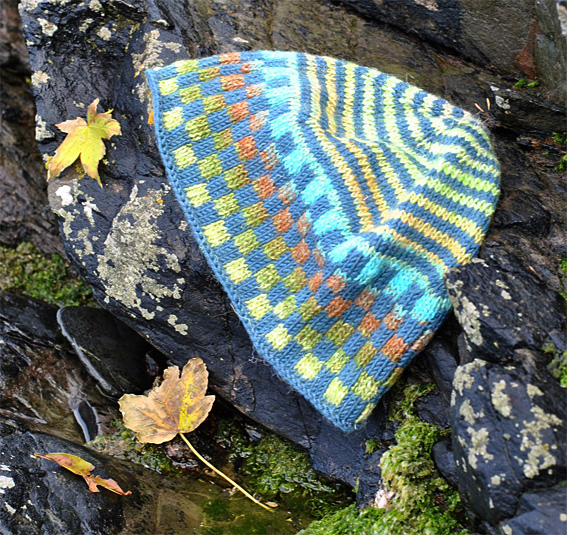 This was a quick project that took a couple of evenings.  A colourful fun hat with a vibrant modern look which is enhanced by the use of these beautiful yarns. The Hat pattern isn't so much a knitting pattern as a guide to knitting hats giving suggestions for different motifs for using around the edge. This opens up so many different options for creating many variations of this lovely colourful hat.