I'm not known for travelling lightly… My sister can travel for weeks with everything she needs squashed into a small backpack. So it wasn't unexpected for me to go on holiday to Shetland and bring pattern books and shetland wool from my yarn collection with me. Of course I returned home to Belfast with even more! I however also had squared paper and marker pens for drafting patterns… you just never know when you'll be inspired. As knitter's I think we just like to be prepared.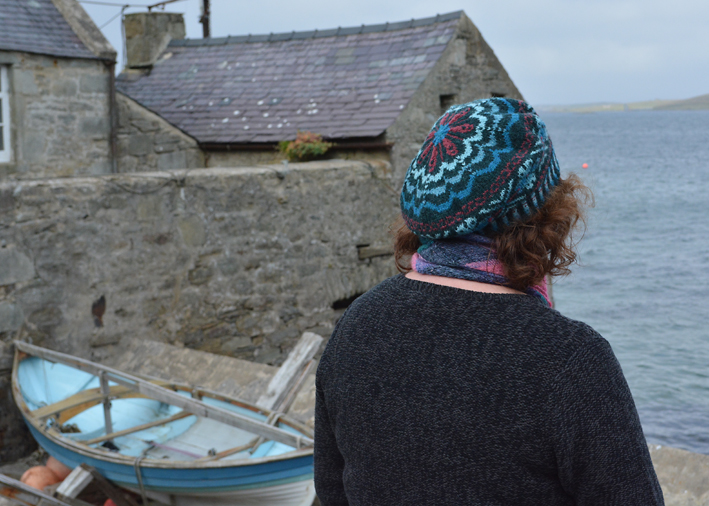 I cast on the Scatness Tam on my 50th birthday after a wonderful day walking around Sumburgh Lighthouse and exploring Jarlshof.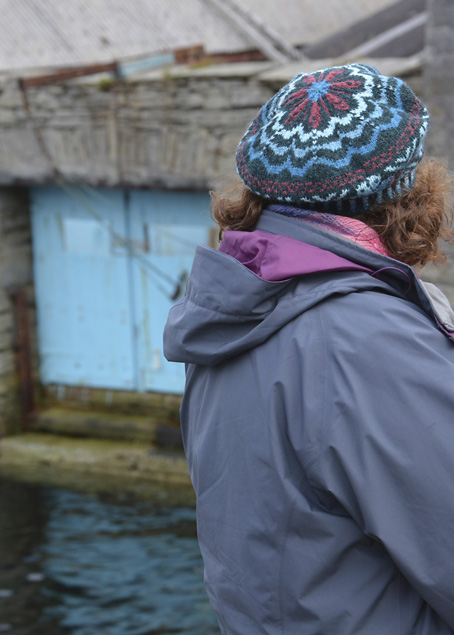 Scatness Tam is based on the tam designed by Kate Davies in her book Colours of Shetland. The dark green (82 Mix) main colour was bought on my birthday when I visited the Jamieson and Smith shop in Lerwick. The three tones of teal and the deep magenta were from my own stash. I loved the colours and how they worked together.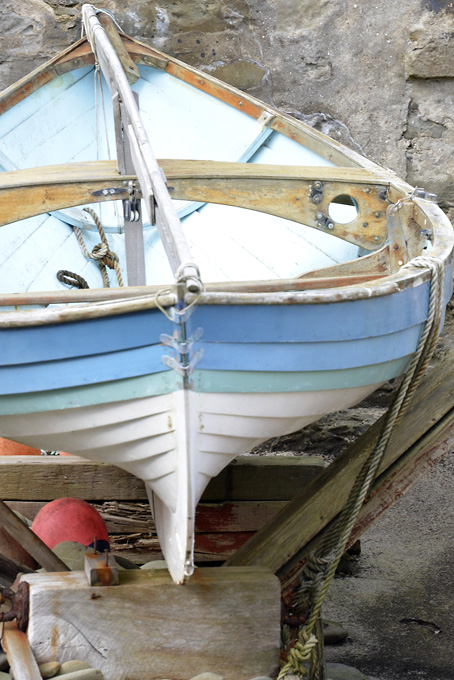 As ever I tweaked the pattern. This was because I wanted a more traditional tam shape so recharted the pattern so that the main pattern in the body of the hat repeated over 26 stitches instead of 24 stitches. I wanted to use 7 repeats as I like uneven numbers of repeats.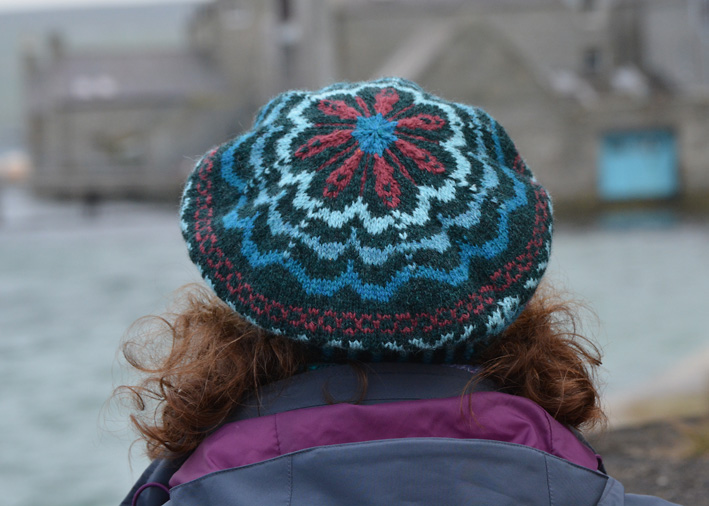 This meant that when I started the shaping part of the tam it was over 182 stitches. The peerie patterns were worked over 180 stitches which just meant a tweaking of the stitch numbers in the one colour rounds.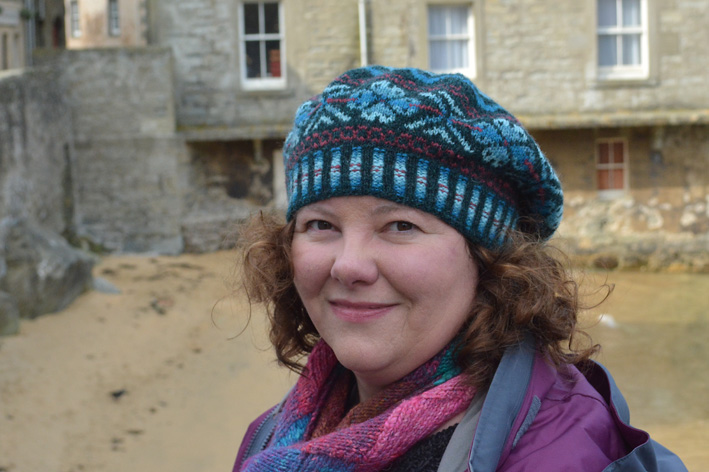 I wanted to use 2.75 mm double pointed needles and circular needles so I cast on 144 stitches for the brim rather than the number stated in the pattern.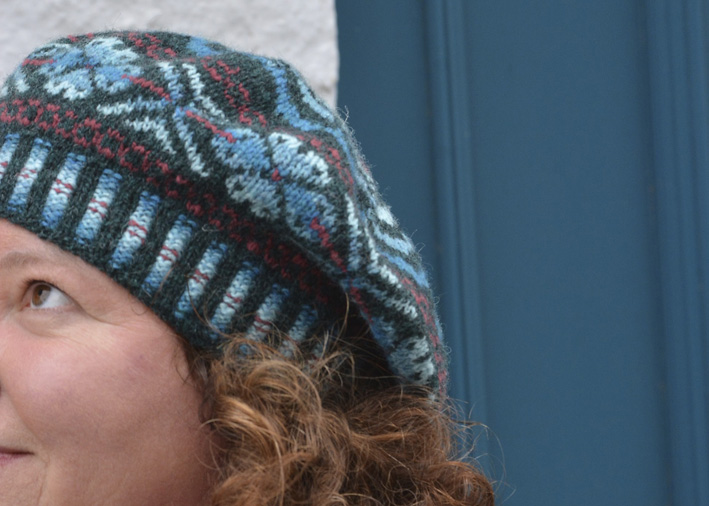 I really enjoyed knitting the Scatness Tam and cast off 2 days later on Neil's birthday. I decided to block the hat over a white 11 inch plate and balanced the plate on a small colander. Placing the hat in the bathroom sitting on the floor proved to be a great decision as I was amazed at how quickly the underfloor heating dried the hat. It was ready to wear the next morning!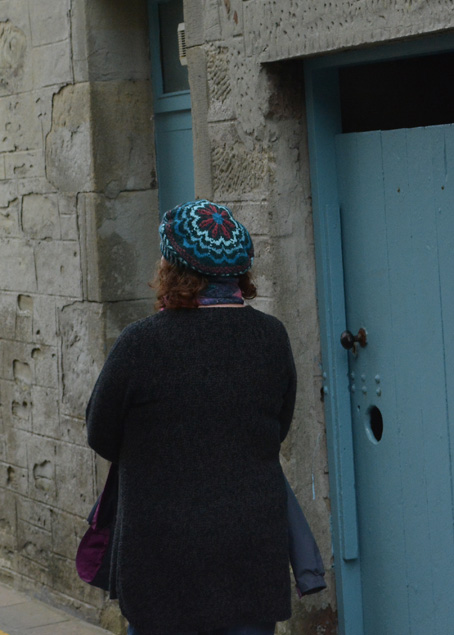 Neil photographed me wearing my Scatness Tam when we were walking around the Old Harbour in Lerwick. If you are a fan of the Shetland series you will recognise some of the beautiful buildings in the background.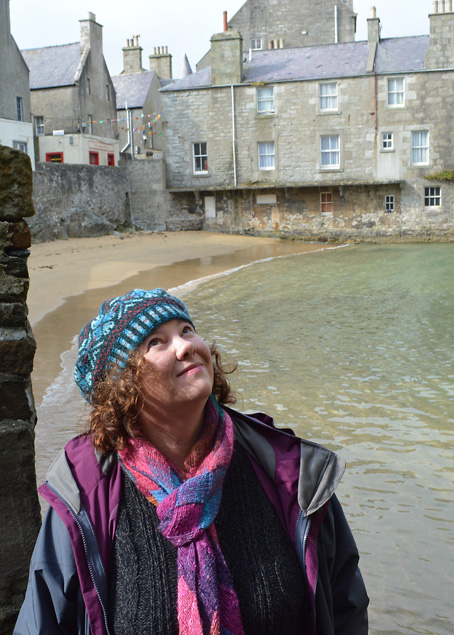 The water and sand at Bain's Beach were extraordinary. Such colour. Incredibly clear water.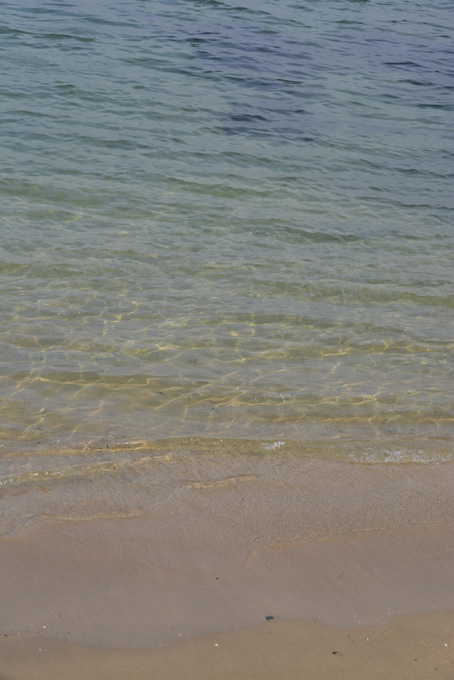 It was so much fun walking around where some of the scenes for the Shetland series had been filmed.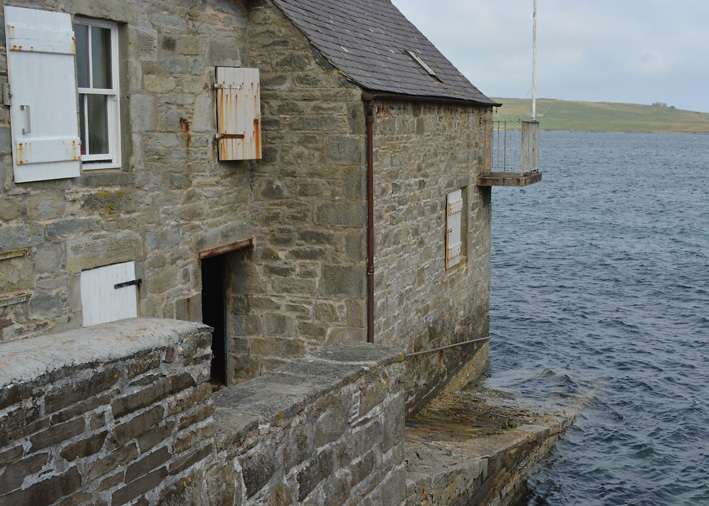 Of course we couldn't resist stopping for a delicious slice of cake and a drink in the Fine Peerie Cakes cafe in Lerwick. I had a really scrummy slice of pecan pie. It was a wonderful cafe that used assorted mismatched china cups, saucers, plates and tea pots. A lovely friendly and very girlie cafe! Actually it reminded me a bit of Madam Puddifoot's Tea Shop that Harry Potter took Cho Chang to on Valentine's Day in The Order of the Phoenix. Just how I pictured it with pretty table cloths and mismatched painted chairs and furniture.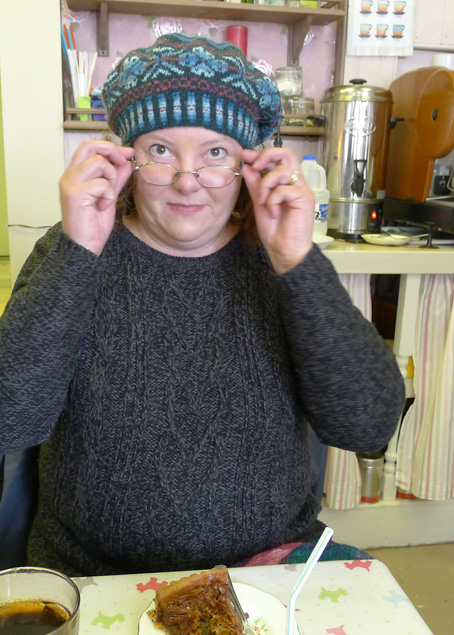 Every time I wear my Scatness Tam I'll be transported back to our wonderful week on Shetland.