Sea Breeze Crochet Scarf was not a planned project although I do love the finished scarf. After I finished crocheting Mr Murasaki the Amigurumi Owl I had quite a bit of the yarn left over so I decided to practice crocheting the treble stitch in clusters and working a straight edge on either side.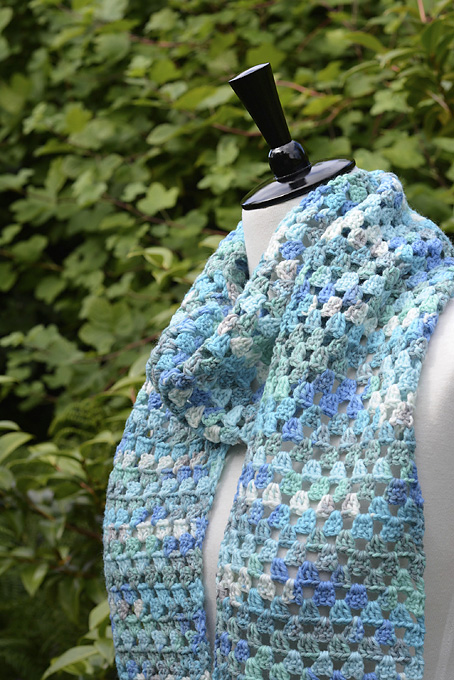 This turned out to be a very relaxing activity while watching tv and it was not long until the ball of yarn was finished. So I borrowed a ball of yarn that Santa had left for my niece on the proviso that it would be replaced as soon as the shops were open again after New Year.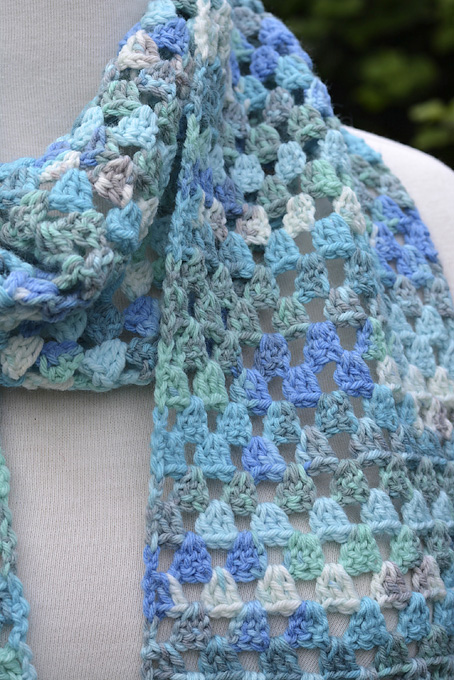 I used Sirdar Snuggly Crofter Baby Fair Isle Effect DK with a 4mm bamboo crochet hook to make the Sea Breeze Crochet Scarf. Before long this ball was also finished and I had a scarf well under way. A trip into Tunbridge Wells secured a couple more balls of yarn. The finished scarf used 3 full balls of yarn plus what had been left over from making the owl.
I used shade 0166 and absolutely love all the colours of turquoise, grey and teal and how they came together in the crocheted fabric. The yarn is 55% nylon, 45% acrylic so I decided that as the edges don't curl (crochet creates a pretty solid fabric) that I wouldn't do any blocking to finish the scarf. I could have wet blocked it but I didn't think it really needed it.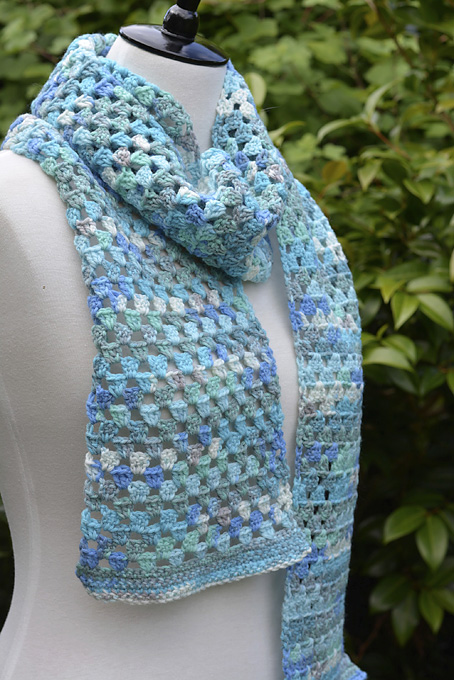 I discovered that this type of project is great to work on when chatting to family and friends at the same time. It is so easy to put crochet down in an instant and pick it up later and know exactly where you are.
As I finished the Sea Breeze Crochet Scarf I found myself day dreaming about a sumptuous version in richly coloured alpaca yarn.