The Sekku and Kidsilk Striped Scarf is a beautiful scarf for wearing on a cooler summer day. It is a light airy scarf knit using 3 lace weight yarns in the beautiful colours of a summer meadow.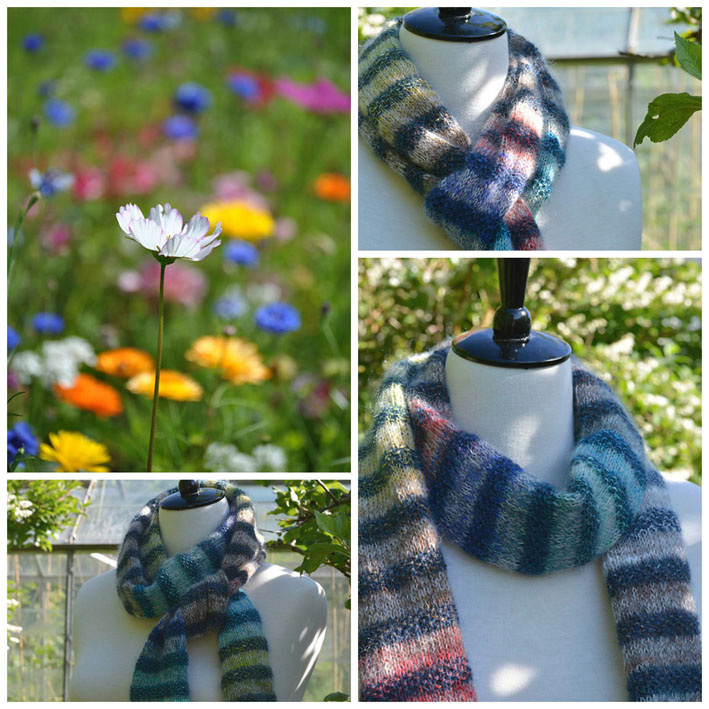 The lace yarns are truly beautiful. They are held together so the Noro Sekku yarn is knit throughout while the stripes are created using 2 colours of Rowan Kidsilk Haze.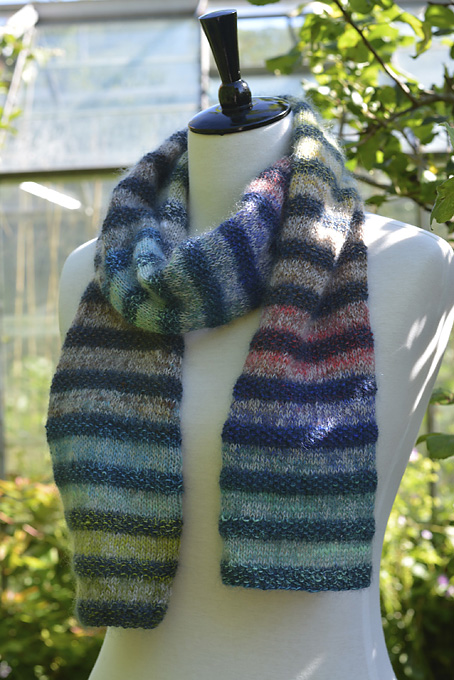 Noro Sekku was a lovely lace yarn in a blend of 50% cotton, 16% silk, 17% wool and 17% nylon. The ball had 420 metres in a 50 gram ball. It is a lovely single ply blend in Noro's gorgeous colours. This was colour 8. In the pretty colours of a summer wildflower meadow in turquoise, jade, royal blue, red, taupe, gold, lime green and ecru.
I used Rowan Kidsilk Haze in 2 colours a Marine blue and a lovely Pearl ecru colour. Kidsilk Haze is a lovely blend of 70% super kid mohair and 30% silk. A lace weight yarn 210 metres in a 25 gram ball. The Kidsilk Haze gives the scarf a lovely fluffy haze.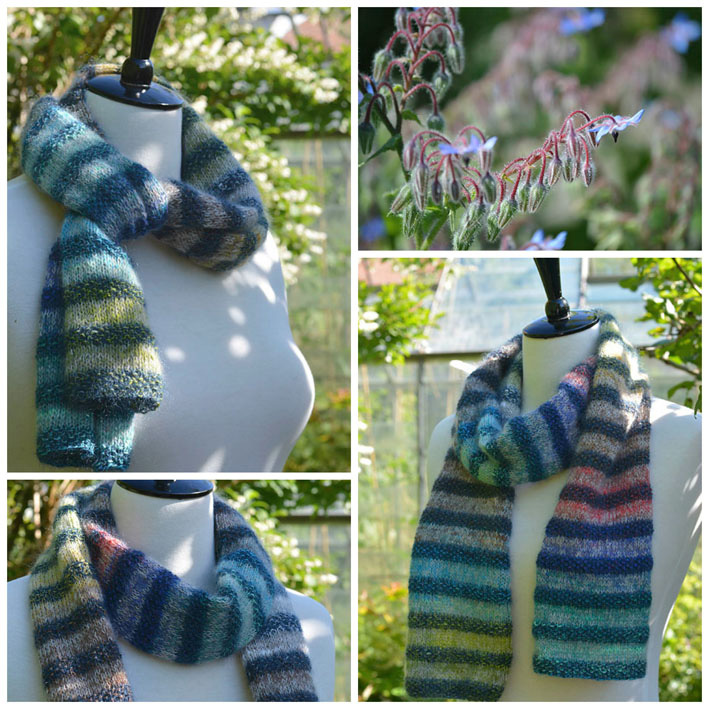 I cast on 45 stitches using 4 mm double pointed needles using the Noro Sekku and Marine Blue Rowan Kidsilk Haze holding both yarns together.
I worked 6 rows of moss stitch
Row 1: (k1, p1) repeat to end.
Row 2: (p1. k1) repeat to end.
Repeat Row 1 and Row 2 twice more.
Then I changed from the Marine Blue to the Pearl Ecru Rowan Kidsilk Haze holding it with the Noro Sekku. I carried the Marine Blue yarn up the side of the scarf so I wouldn't be cutting it.
Row 7: knit
Row 8: purl
Repeat Row 7 and Row 8 twice more.
Change from the Pearl Ecru to the Marine Blue Kidsilk Haze.
Row 13: knit
Row 14: (p1, k1) repeat to end.
Row 15: (k1, p1) repeat to end.
Repeat Row 14 and Row 15 once more.
Row 18: (p1, k1) repeat to end.
Repeat Row 7 to Row 18 until there are 85 stripes. The last stripe should be in moss stitch using the Noro Sekku and the Marine Blue Kidsilk Haze. Then cast off in moss stitch.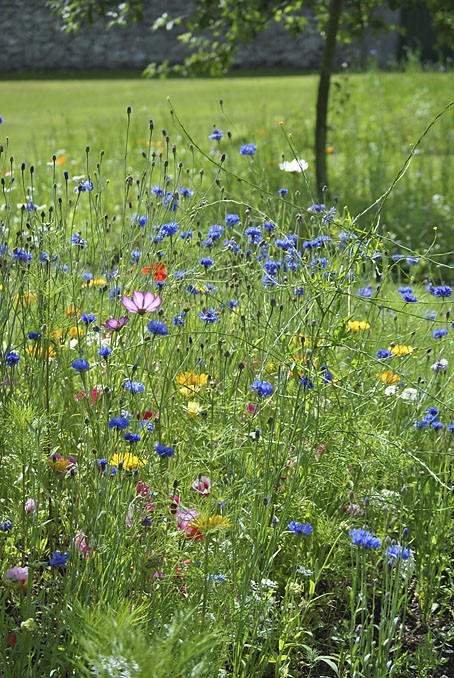 The beautiful Summer Meadow was photographed at Glenarm Castle Historic Walled Garden in Glenarm, Co Antrim.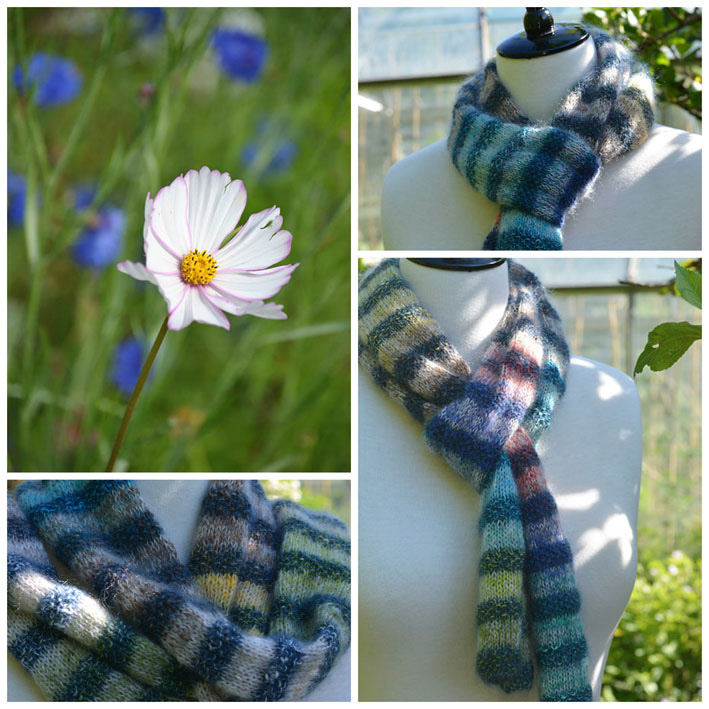 The long edges of the scarf do curl in a little in a very pretty and elegant way. It is such a pretty scarf and photographed on a lovely sunny summer day.