I was really looking forward to seeing the Shetland Sheep when we visited Shetland. I love Shetland wool, it is so soft and beautiful.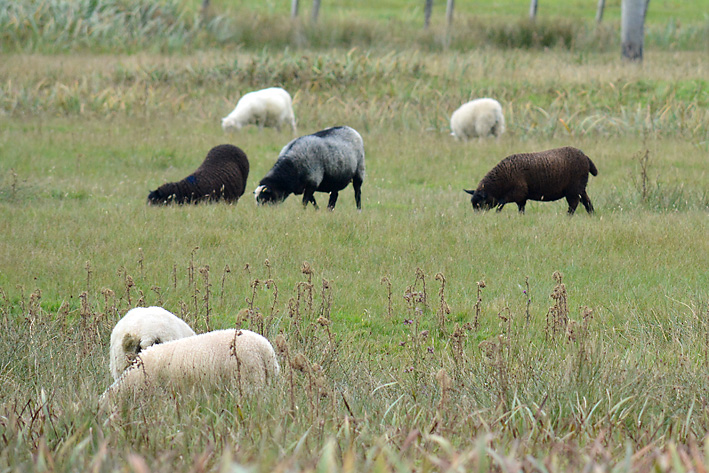 I've knit accessories for myself as well as garments for the Sasha dolls. I adore wearing the wonderfully soft, light and warm hats, fingerless mitts and scarves that I knit using shetland wool.
Knitting Squirrel sells the Jamieson & Smith Shetland Heritage range of shetland wool in our yarn shop. This range is based on the yarn colours in the early Fair Isle knitwear in the Shetland Museum archives.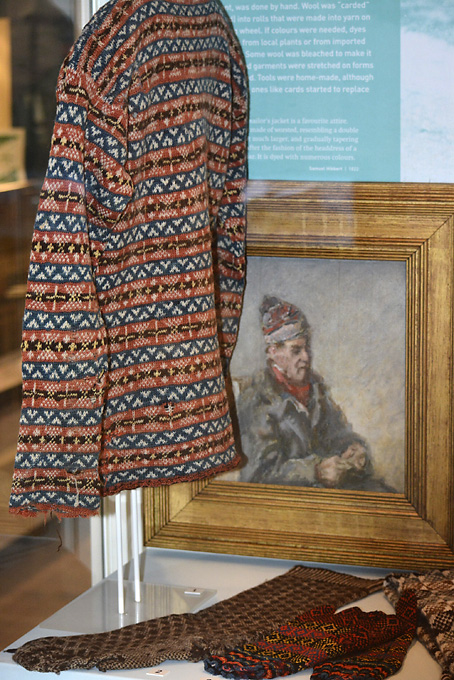 We really loved seeing the Shetland sheep everywhere that we went. At home most of the sheep you see in fields are white with the odd black sheep amongst them.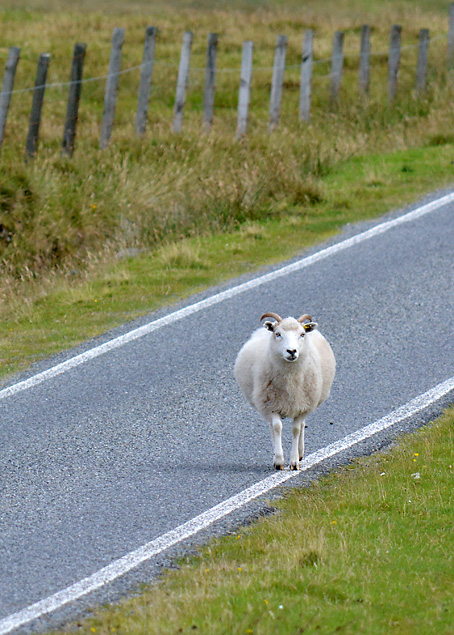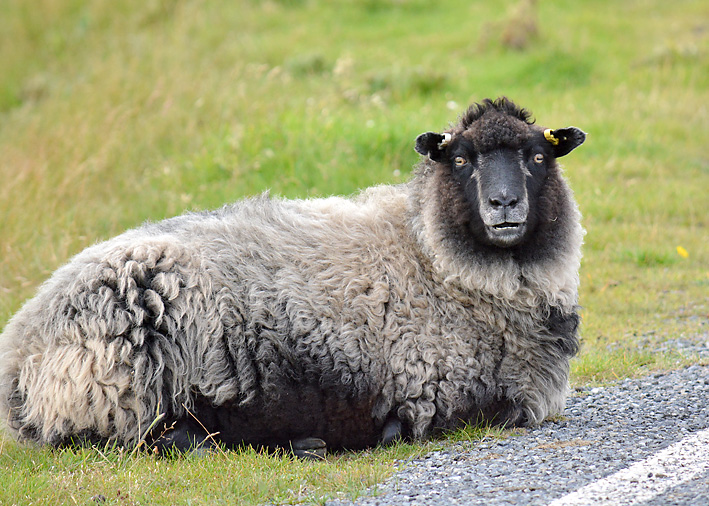 On some of the longer trips I found myself playing spot the sheep. At first glance, I'd only see a few of the lighter coloured sheep, but then I'd start noticing the darker colours, the trickiest were the mid tones as they seemed to blend into the grass, heather, bracken, rocks and peat.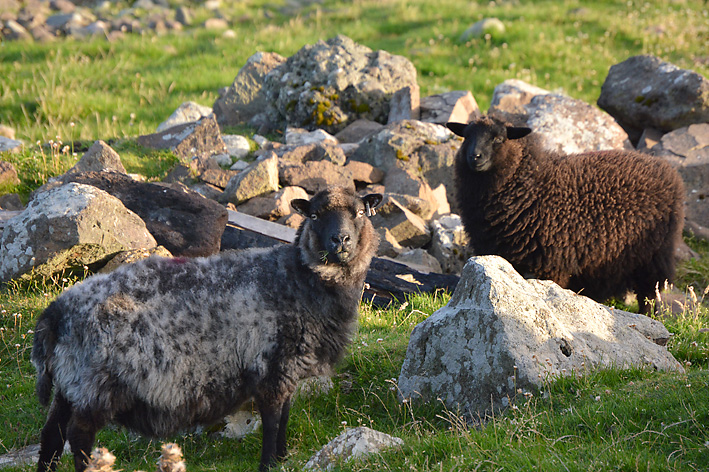 But it was also a complete pleasure seeing all of the different coloured sheep wandering around. The natural sheep colours became a big part of what inspired me about the colours of shetland. Every time I think of Shetland, I'll picture the multi coloured sheep, in my imagination.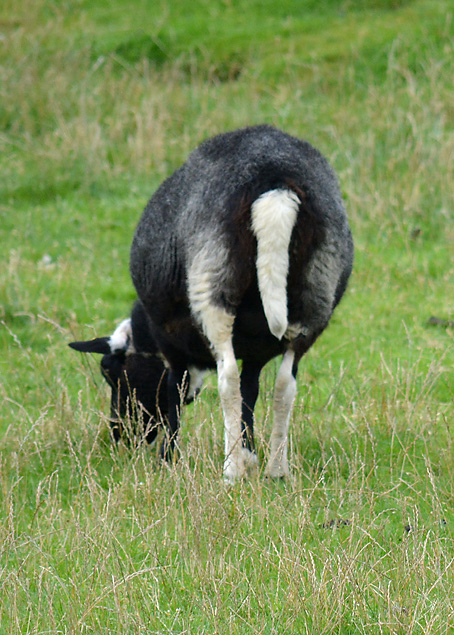 Of course we couldn't resist photographing sheep at every opportunity and they had such characterful  faces.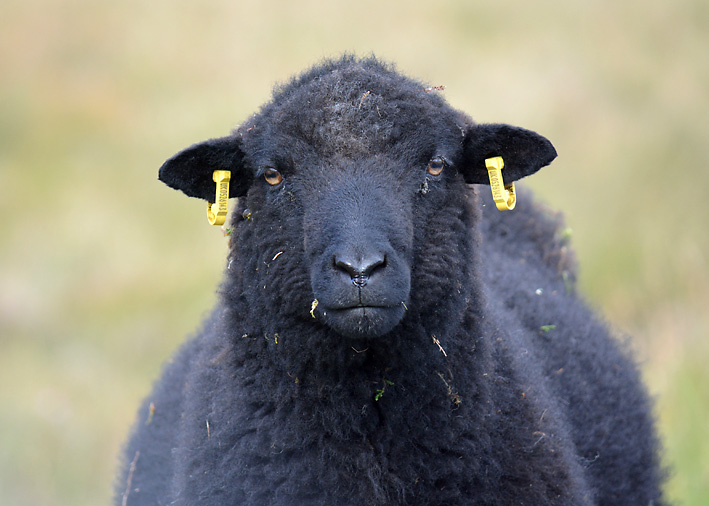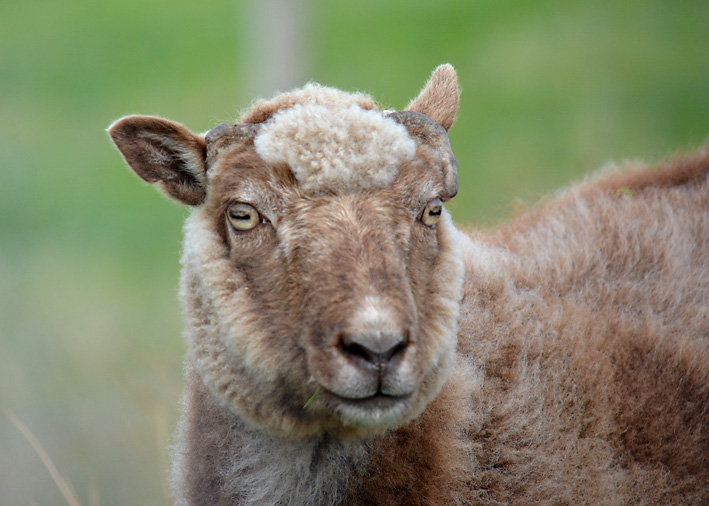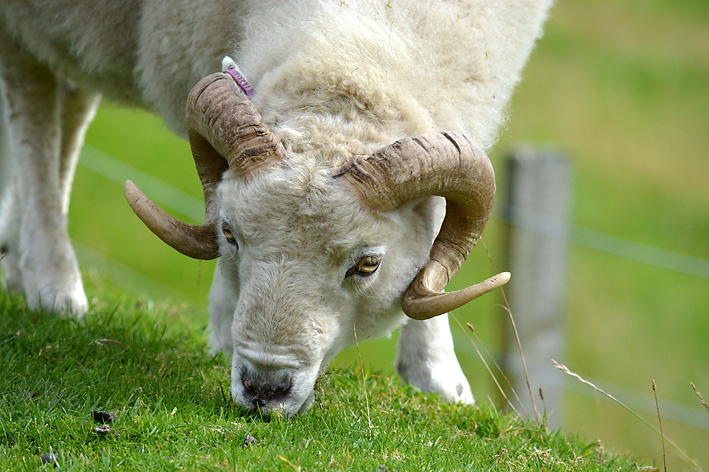 Tricky balancing when you have an itch behind your ear and curly horns.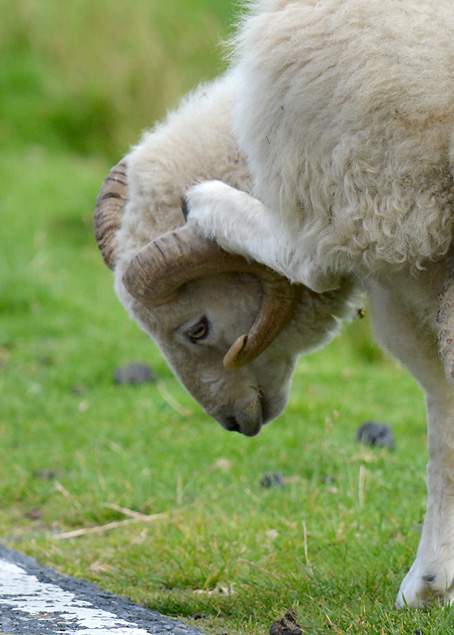 I loved the beautiful natural wool colours that are spun using the graded sheep wool. Shetland Black, Shaela, Sholmit, Natural White, Eesit, Mooskit, Mogit and Moorit and I'd try to work out which sheep might become which colours! It was trickier than it I expected it to be.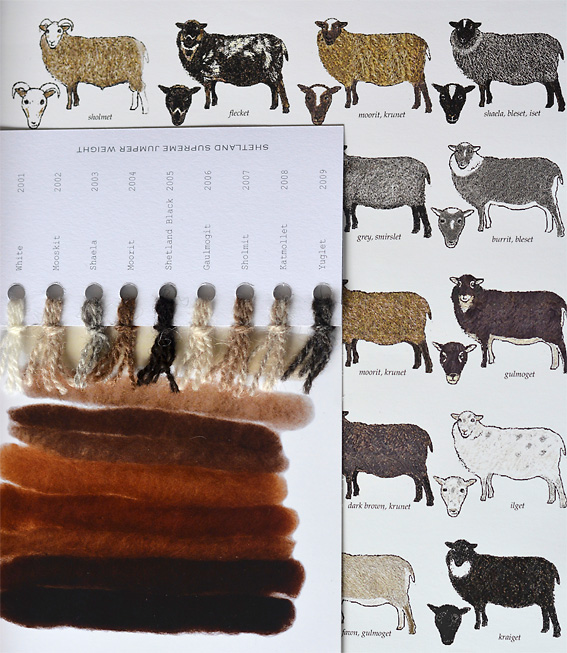 The Shetland Sheep however come in lots of different colours and patterns. In the book 'Shetland Textiles 800BC to the Present' the article 'Colours and Markings of Shetland Sheep' written by Sue Russo shows a wonderful hand drawn chart of 63 sheep with their different colours and markings on both their bodies and their faces. The book is available from the Shetland Museum's online shop.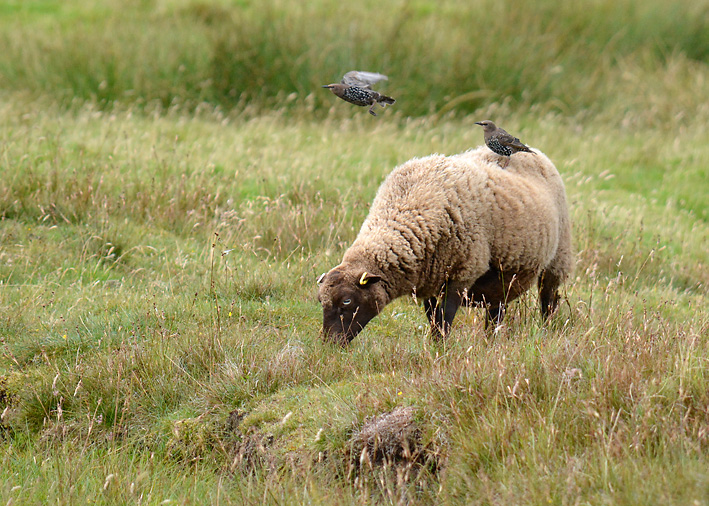 I often noticed the sheep would have a young starling or two sitting on their backs, I suppose they were looking for small insects to eat. Helpful for both parties!