This is the third time I have written about the Sockhead Slouch Hat designed by Kelly McClure. If you haven't come across this free pattern yet, you are in for such a treat. You can read Sockhead Slouch Hat No1 here. This is the perfect hat pattern for a beginner.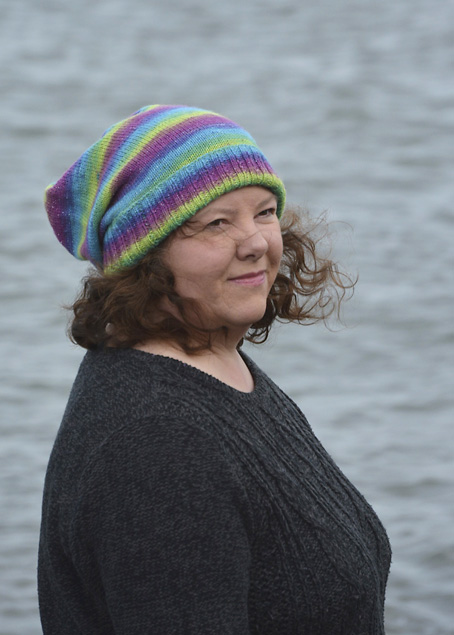 To be honest, I don't actually own very many sparkly items of clothing, so it actually surprised me how much I love the Opal Happy Sparkle range of sock yarn. For my Sockhead Slouch Hat No3 I chose Surprise (colour 9091) which can be bought in our yarnshop here.  I love the colours in this hat the zingy spring greens, the bright turquoise and rich tones of purple. This combination of colours work wonderfully well together.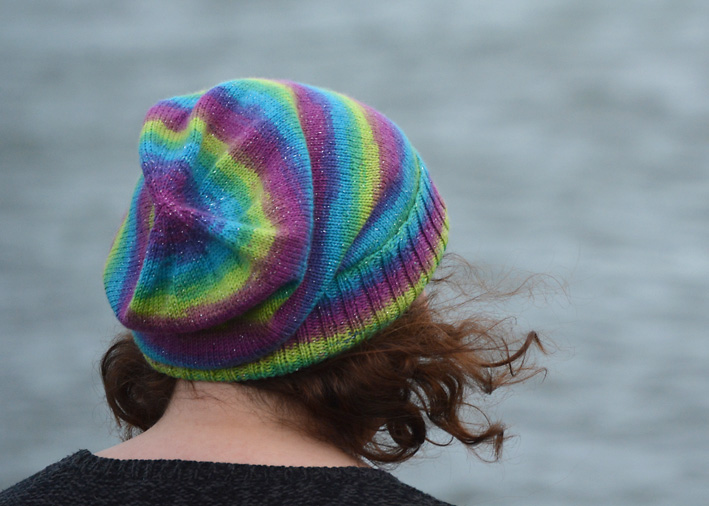 The main difference between my Sockhead Slouch Hat No 1 and Sockhead Slouch Hat No 3 is the amount of slouchiness. Again, I used a 3.25mm circular needle to knit the body of the hat. But this time I knit 8 1/2″ of stocking stitch.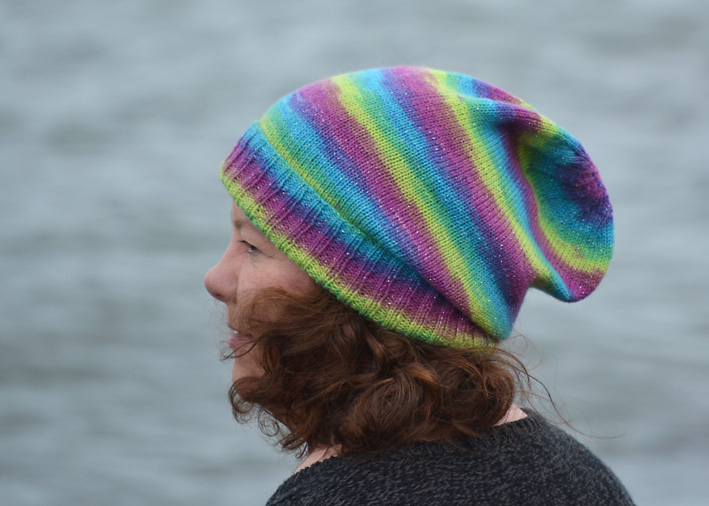 So there is quite a lot more slouch which kept being caught by the wind while Neil was photographing me wearing the hat.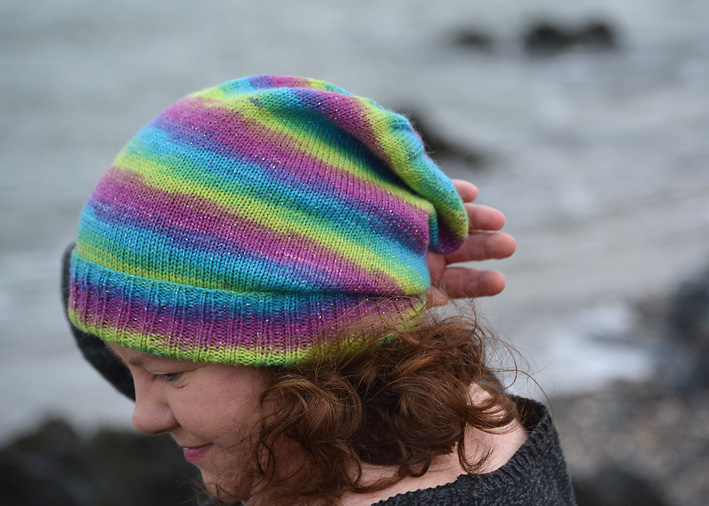 This is a great project for knitting while chatting to friends or watching TV. It is a fun relaxing project and I found myself mindlessly knitting through the stocking stitch section. It wasn't long before I was ready to decrease for the crown. For this longer slouchy version of the Sockhead Slouch Hat I used 70g of sock yarn. I'm pondering on a few ideas for using the remaining 30g of yarn. What do you do with small amounts of left over sock yarn?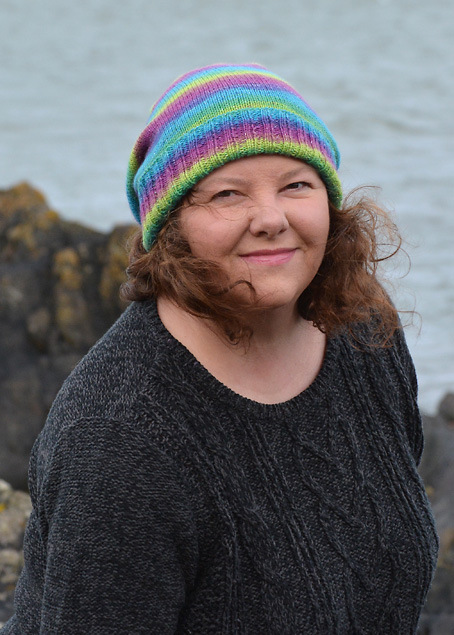 The Sockhead Slouch Hat No3 is a really useful hat to have. It is cute enough to wear when going shopping, but more useful than that, it is perfect for pulling on to keep your ears warm, for a walk on the beach with the dog.