One of the great things about the Sockhead Slouch Hat is that it is a unisex hat. I decided to test this out and knit one for Neil. Sockhead Slouch Hat No4 is the fourth outing for this great free pattern that is ideal for beginners as a first project.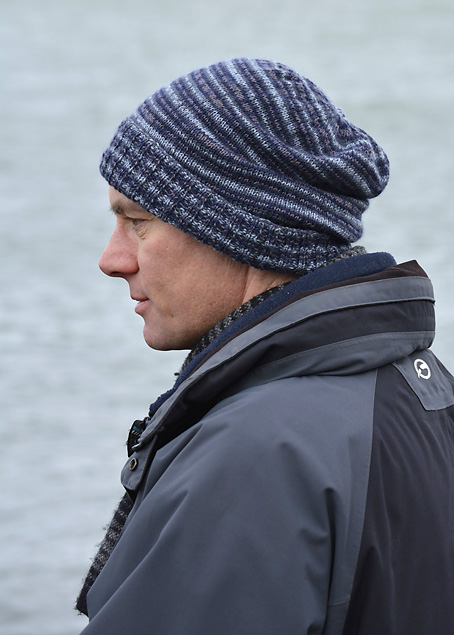 Unisex is a tricky thing. I've come across other patterns over the years that were unisex some were more successful in this than others. What I've found is that the important thing is the colour that is chosen. Many men really don't want to wear very bright or neon colours in their hats although I think this is gradually changing.
I gave Neil the choice of a few different sock yarns and the one that he chose was the dark toned Regia Snowflake in Colour 7709 Snow Star which has a combination of several different shades of grey and taupe. As you can see from the photos this is a colour combination that Neil likes to wear. You can buy this gorgeous sock yarn in the yarnshop here. I really liked how the yarn knit up over the larger number of stitches. It created a cool narrow striped pattern which looks great when it is being worn.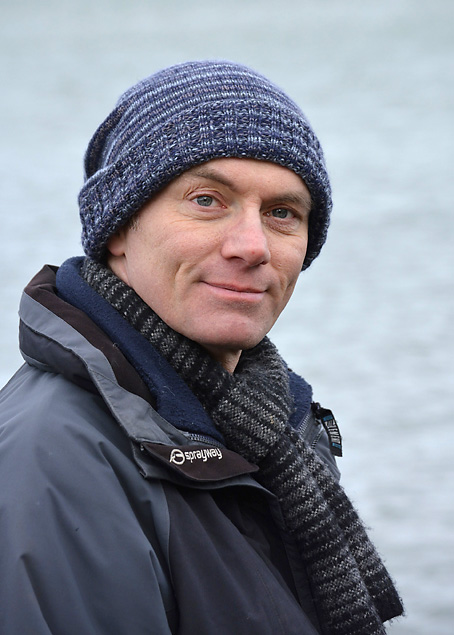 I opted for the less slouchy version of the hat – the same as the Happy Sparkle Sweet & Spicy one. You can read about it here. Neil preferred the hat with less slouch. I have knit the slouchier version which you can read about here.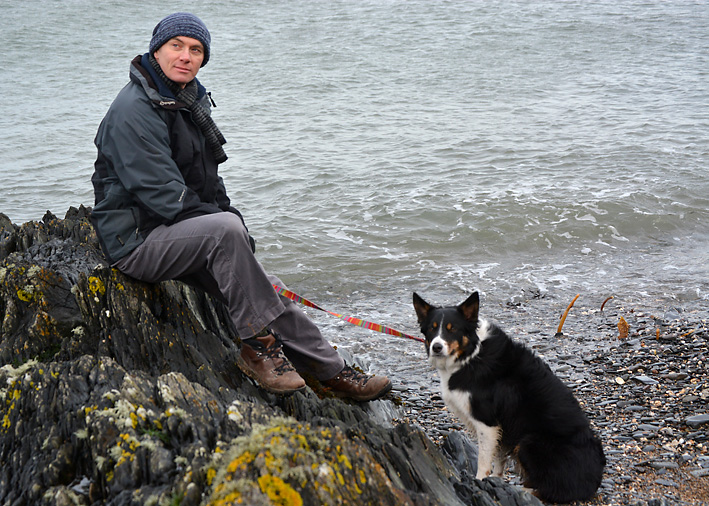 The wonderful thing about Regia Snowflake Sock Yarn is that it is machine washable and hard wearing. I love using sock yarns for knitting gifts for other people because they don't require any special care like hand washing. They are easy to wash with other knitwear.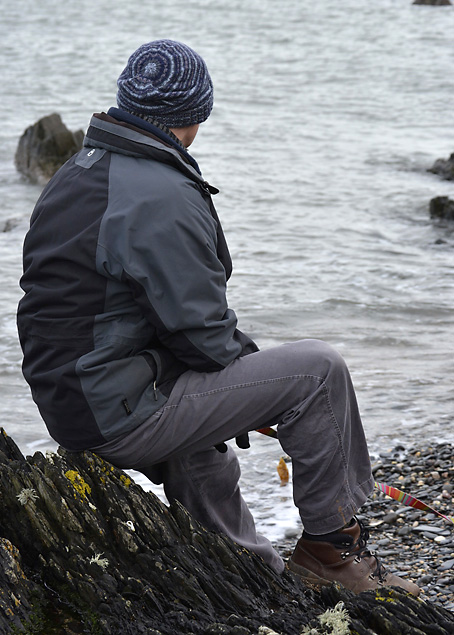 Sock yarn isn't as warm as a heavier weight yarn for the winter so the sockhead slouch hat is ideally suited to wearing during spring and autumn. But it is also light enough to be popped into your pocket just in case you need a hat.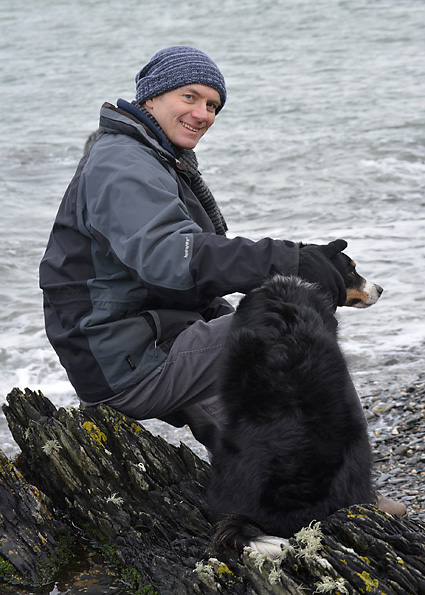 Perfect for wearing for a brisk walk with the dog on the beach.