Spectra Scarf designed by Stephen West is one of my favourite projects that I've knit recently. I wanted a scarf pattern that used 4ply or sock weight yarn. I love the Everdeen Beanie knit using Artesano Alpaca DK yarn but it can be hard to find just the right shade of red to wear with it.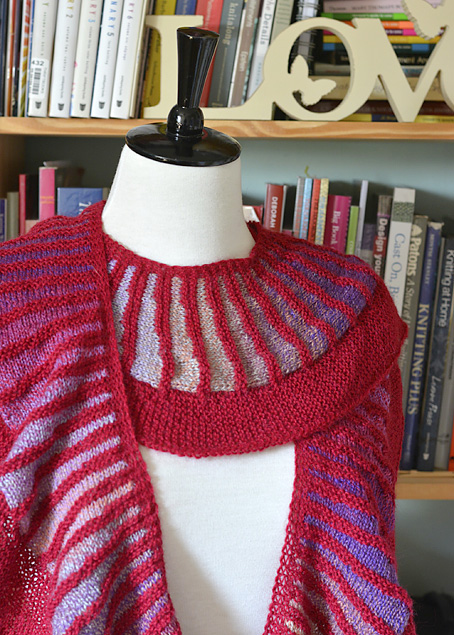 One of the things I love about knitting a scarf is that it is the perfect project for learning new skills.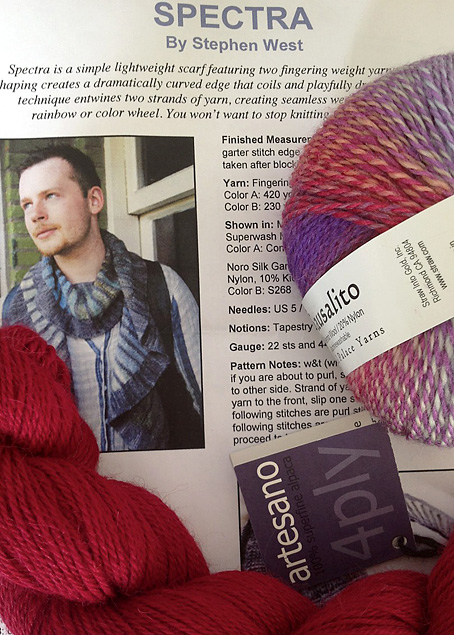 I chose 4 ply Artesano Alpaca for the main colour and Sausalito to knit the intarsia wedges. The Spectra Scarf is a wonderful way to practice using short rows to create the beautiful way in which the scarf drapes when worn.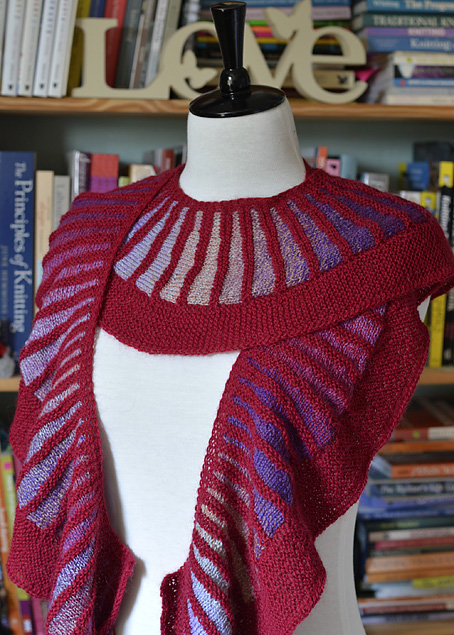 I loved knitting this beautiful scarf. The intarsia wedges are knit using short rows with wrap and turns to join the Sausalito and the deep red alpaca in the matching Chile colour that I used for knitting Everdeen.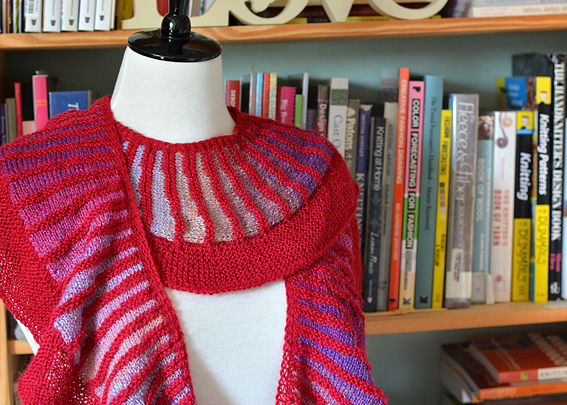 I love the beautiful colours in this scarf. They are colours that I love to wear. The Sausalito yarn runs through gorgeous shades of magenta, purple, aqua, pale blue and pink. The colours work wonderfully well with the the deep red alpaca. A wonderful stylish scarf. Glorious colours.
Stephen West is amazing at designing quirky stylish projects that are amazing to knit and incredibly wearable. It is the perfect project for someone who loves to knit something a bit different.
I'd love to see your beautiful versions of Spectra.
If you are interested in Stephen Wests wonderful shawls you should think about taking his brilliant "Shawlscapes" course at Craftsy. I really enjoyed it.