When Susannah Nelson returns to Colville, Washington to look after her ageing mother, she renews old friendships, digs up past memories and contemplates reviving an old romance.  However, Susannah soon discovers more about her family, her friends and herself than she could ever have imagined.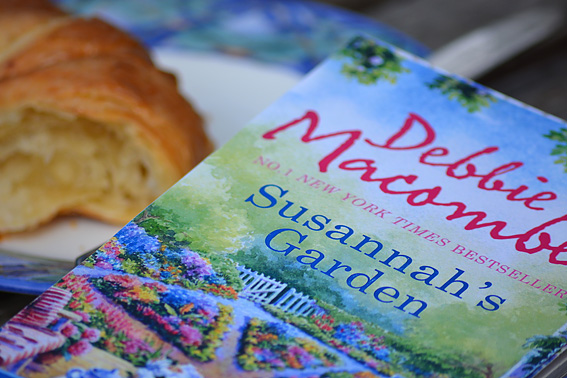 Susannah finds herself wondering what her life could have been like if she had taken another path. Her life is in a bit of a rut.  She teaches fifth grade in Seattle and lives with her husband Joe and two adolescent children.   She feels that she is missing something in her life and finds herself dreaming about her old school flame; Jake Presley.  Susannah and Jake's relationship fell apart when Susannah returned home from a trip to France when she was eighteen and she doesn't really know why.
Whilst in France she lost her brother in a car accident.  Her father refused to pay to fly her home for the funeral and from then on the relationship with her father, which had always been strained, took an emotional nose-dive.  Susannah made a number of attempts to rekindle the relationship between them but without success.  Now her father has passed away and Susannah will not have that chance again.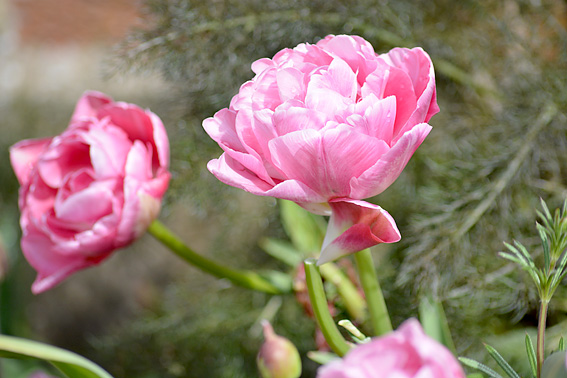 Susannah's mother, Vivian, is apparently getting very forgetful, talking to her husband who has passed away and getting paranoid about people of stealing her belongings.  Susannah soon comes to realise that she needs to move in with her mother for a few weeks and sort out what is going on with her.  If things are as bad as they sound, Susannah may need to put Vivian into an assisted-living facility.  This will mean clearing out Vivian's home and putting it up for sale.  It's more work than Susannah wants to contemplate and that is before she considers the emotional turmoil of separating her mum from her beloved garden.  On the other hand though, a trip to her family home will give her the excuse to do a bit of investigation into what happened to Jake, her old boyfriend, without her husband being around.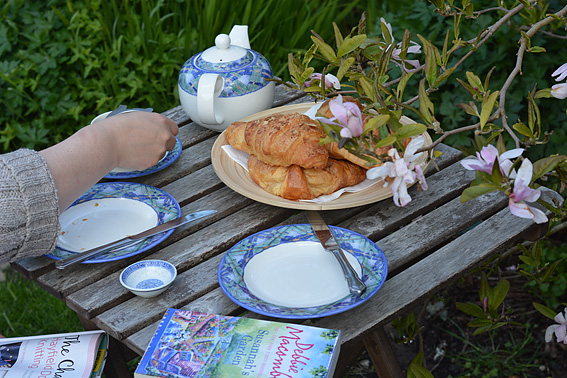 In Colville, Susannah meets up with her old girlfriend Carolyn Bronson.  Carolyn has spent much of the intervening years rebuilding the family business and making it a success.  She has been so focussed on the business that she has neglected her social life and love life.  Carolyn realises, however, that she is not quite as romantically bankrupt as she thought when she develops strong feelings for Andy her handsome gardener. Andy is well below her status, so will she allow herself to fall for Andy and how can Susannah best advise her?
Just to add to Susannah's troubles, her 20 year old daughter Chrissie turns up in Colville out of the blue. Chrissie says she want to help her Mum and Grandmother, but she ends up getting involved with Troy, the local bad boy.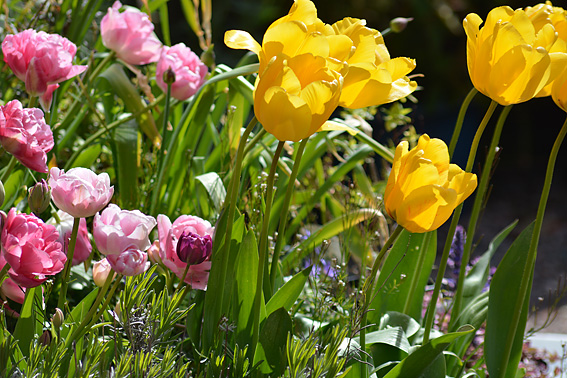 Susannah's Garden is one of those books that draws you into the relationships and the feelings of the characters involved in the tale.  Debbie Macomber effectively creates the resultant sadness, regret and confusion that arises out of family conflict .  This is a touching story, which Macomber delicately portrays as Susannah uncovers details of what happened in the past and how she reacts to what she discovers.  I found myself relating to the concerns of the characters and Susannah's conflict with her family is realistically portrayed.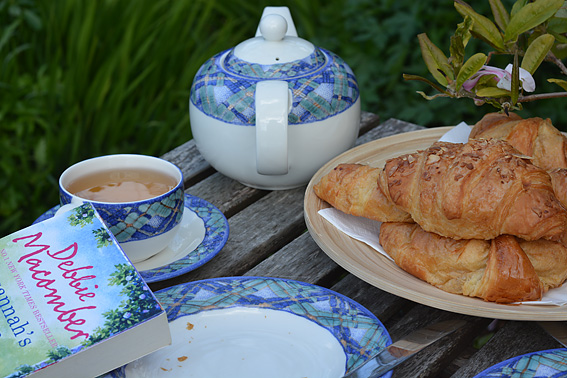 There is basically no knitting at all this book!  None!  Nevertheless, as it is part of the Blossom Street series I really wanted to read it and to review it for you here on my blog.  I expect that the next books in the series will have more knitting in them and so I intend to continue reviewing them.  Please continue to comment on my reviews and let me know if there are any other books that you would like me review in the future.