Have you ever wondered what the lives of other knitters are like?
The Friday Night Knitting Club written by Kate Jacobs is about a single Mum, Georgia Walker, her shop on Broadway's Upper East Side in New York and a group of friends who visit her yarn shop.  It is a book about female friendships, loves, parenthood and, of course… knitting.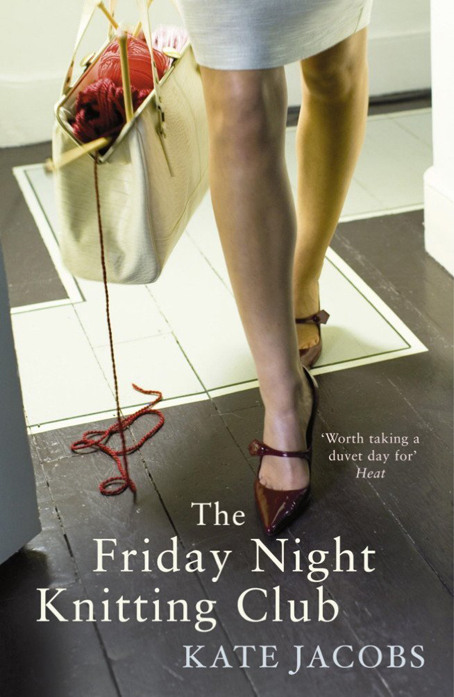 The book was Kate Jacobs' debut which describes the concerns and hopes of the group members as they deal with heartaches, difficulties and joyful moments.
Georgia has struggled to make ends meet all her life and has worked all hours to make her yarn shop a success.  However, the achievement that she is most proud of is raising her daughter, Dakota.  Dakota is  12 years old and is a pretty handy knitter herself, but is even better at producing muffins, cookies and cupcakes for the club members.  She is at that awkward age when she asks plenty of awkward questions of her mother Georgia.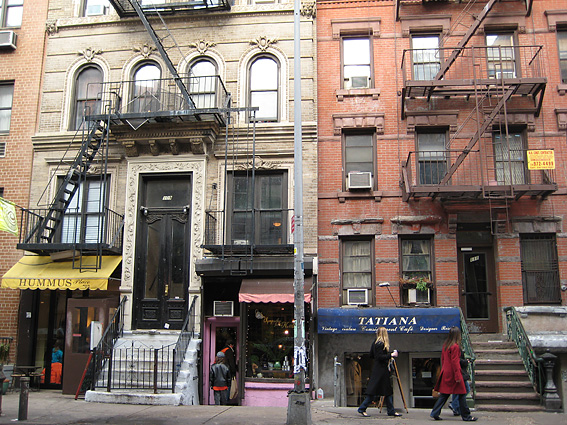 Georgia's friend Anita is a lively widow in her seventies.  The two women have a close friendship and they both value this relationship highly above demands from their natural families.  Anita has been Georgia's rock and support for years but needs Georgia's advice when a new suitor arrives on the scene.
The story's main love interest  is black architect James Foster who has returned to New York after dumping Georgia when she was pregnant with Dakota and then moving to France to take up a lucrative posting.  James is keen to create a new relationship with the daughter which he has never known.  His reappearance is uncomfortable for Georgia.  She wonders why he has returned now, what are her feelings towards him and can she trust him after all this time?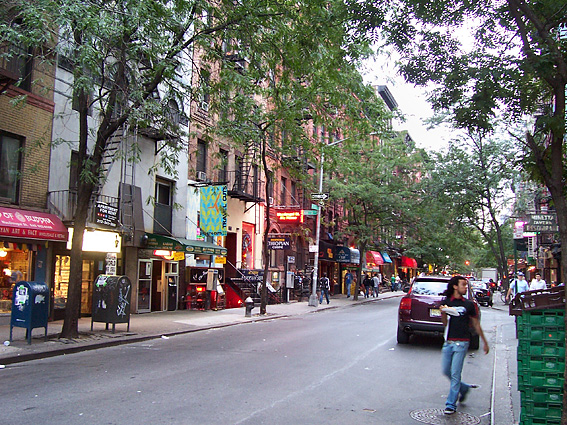 Meanwhile, Cat, Georgia's best friend from schooldays, comes back into her life as wife to a rich philanderer.  Cat and Georgia's friendship ended acrimoniously after they ended up at different universities, after swearing a lifetime of friendship.  Cat now muscles in to Georgia's life to commission a hand-knit dress and subsequently becomes part of the knitting group.  So, can their friendship be restored and, perhaps more importantly,  does Georgia want it to?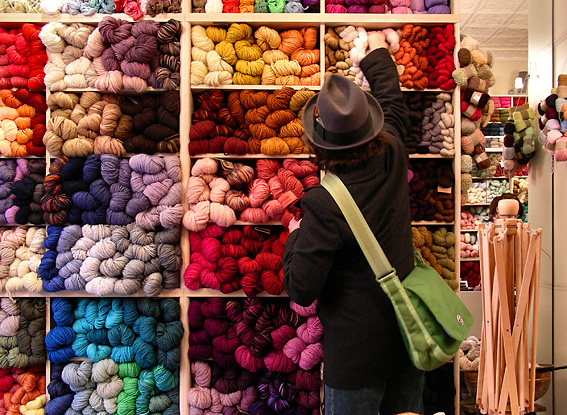 There are a number of other sub plots revolving around other club members, which all enrich the tale. Lucie is a petite television producer who has a personal secret which she is loathe to divulge to the sisterhood.  Darwin is writing a dissertation on feminism and uses the knitting club members for research.  Georgia's long time friend K. C. is uncompromising and brash but finds herself out of work and at a career crossroads.  Peri is Geogia's fashion idol shop assistant who is hip, young, friendly to customers but wants to start her own business designing handbags.  These quirky regulars all have their own issues to deal with and their own reasons for being part of the group.  However,  when an unexpected event occurs, the knitting club members face their greatest test.
I listened to this book on Audible, which is always great way to absorb yourself in a story.  The book was read by Regina Regan who brings life to the characters although the vast female cast means that, at times, it is hard to distinguish the separate voices.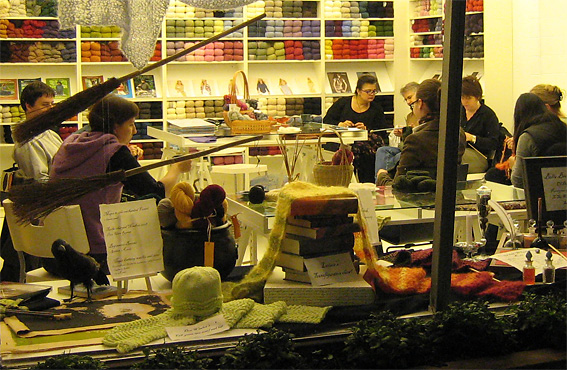 Each chapter is prefaced by some detail on knitting techniques which I didn't find informative , although it would be instructive for someone starting out to knit and it did add to the atmosphere of the story.  I found the segment where Georgia, Dakota and Kat visit Georgia's grandmother in Scotland hilarious as they get used to the small rural landscape as a contrast to big scale New York.
The Friday Night Knitting Club is a slow burn.  At first I found it difficult to get used to the pacing and the lack of action.  However, the Friday Night Knitting Club is about relationships, primarily female relationships.  As you get further into the story these relationships and the characters and their problems and demands grow on you and become almost real, so that you find yourself waiting to find out what will happen to them next.  This is what a good book should be like and I, for one, can't wait to start reading the second and third books in the series.
Book cover image from Amazon.co.uk.  All other images from Flickr Creative Commons.