When their shepherd, George, is murdered, his flock believe that one of the villagers carried out the deed. And they are determined to uncover his killer. But to find the murderer means delving into the murky world of the humans, in Three Bags Full by Leonie Swann.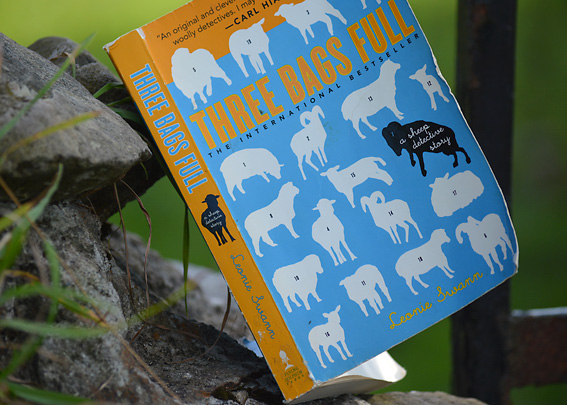 One beautiful morning, in the small Irish village of Glennkill, a shepherd's body is discovered pinned to the ground by a spade. Now George Glenn was very good to his sheep (despite the fact that he wore sweaters made of Norwegian wool) and was a devoted shepherd. He even read stories to them each and every evening. And it is one of these tales, a detective story, which inspires his flock to discover who killed their beloved master.
The sheep, including Miss Maple the smartest sheep in Glennkill (and possibly the world), have to overcome deficiencies such as poor memories and short attention spans. However, they more than make up for this with other talents such as their advanced sense of smell; they can scent the villagers' fear and lies!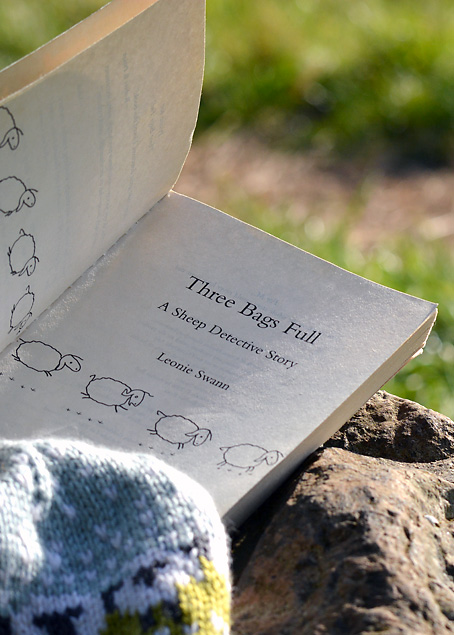 Despite their limited mobility throughout the village, the flock soon find clues to ponder over. They shrewdly uncover some odd goings on with the villagers and have some likely suspects. Along the way the sheep also make some revelations about themselves. And this all takes place amid the preparations for the annual Smartest Sheep in Glennkill contest.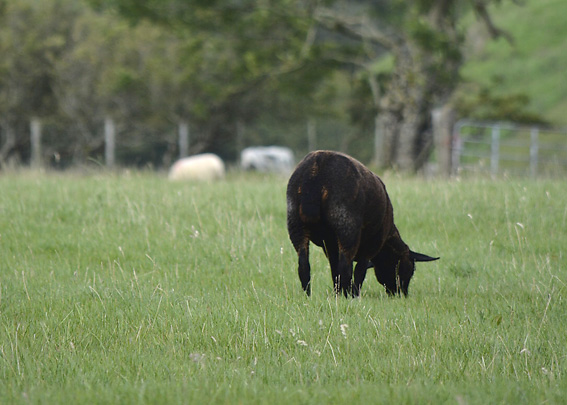 This book is something a bit different; not the typical set up. I love the idea of a murder mystery seen through the eyes of a flock of Irish sheep. And the fact that the sheep are limited to what they can see and understand added naturally to the mystery. It is a light-hearted tale which I did enjoy despite the fact that it does take a while to get going and for some reason took me a while to finish.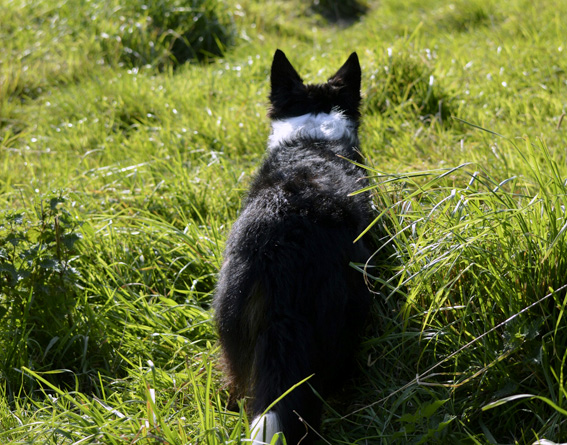 The local bobby is a Constable called Holmes (well why not?). Holmes, however, seems to be more interested in having a pint down the local pub than investigating George's murder. In fact none of the villagers appear to be that concerned about his death. They seem to be much more interested in gossiping about how George could have been happy living alone with his sheep, what he did with his flock and what he kept in his caravan. In fact there is a lot of supposition as to what George may have stashed away in his very secure caravan.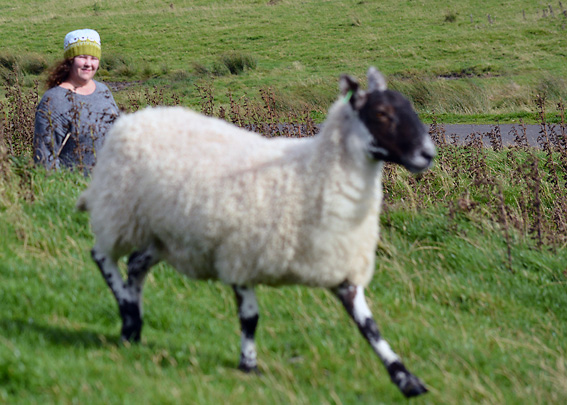 Seen from the sheep's viewpoint, the humans are less than admirable. The sheep do have a good understanding of human nature and learn more as the investigation proceeds. Maple charitably considers them not much dimmer than sheep; at least on their good days. Some of the humour in the tale draws from the reaction of the villagers to the sheep themselves. A number of the villagers allow their guilty consciences to get the better of them and imagine that the sheep are demons tormenting them at every turn. (This is partially because the sheep's investigations lead them to thoroughly scrutinize some particular characters!). The sheep soon find that they have no shortage of suspects.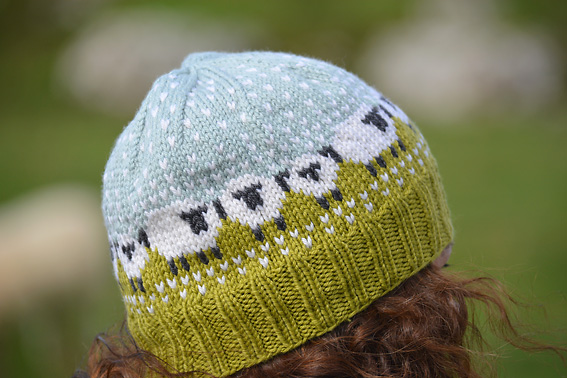 The action is all seen via the sheep and the reader gets a real attachment to these fluffy individuals. As well as Miss Maple there is: Othello, a black Hebridean four horned ram with an interesting past; Mopple, a tubby Merino ram who never forgets; Cloud, an extremely woolly ewe; Sir Ritchfield, the lead ram who is getting on a bit; Maude, with her incredible sense of smell; Zora, a blackface ewe who likes to sit on her ledge and gaze out over the "abyss"; as well as quite a few more. The sheep have delightfully well defined characters and each has its own strength – to be called upon when needed. They also have a real sense of camaraderie and look out for each other: "no sheep may leave the flock, unless he comes back again".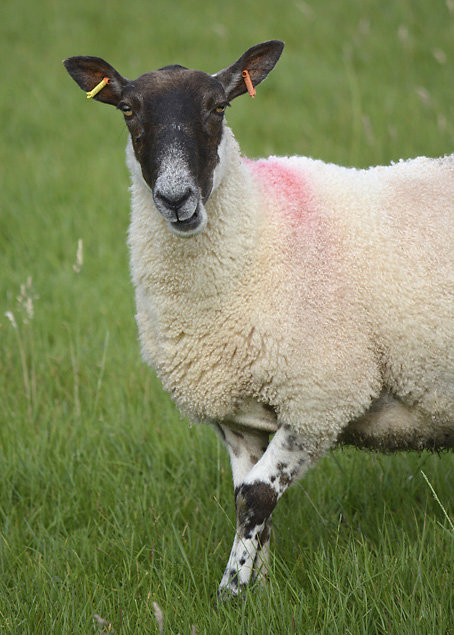 The sheep do get themselves in a bit of a muddle with things at times and this can be very charming. And they also cannot help being sheep. For example, one day Mopple can't stop himself devouring some plants from George's forbidden place. But he does feel very guilty afterwards. One of the most humorous parts revolves around the mistaken identity of the local priest. The sheep do not realise the error and their misunderstanding continues throughout the book, leading to some very funny scenes.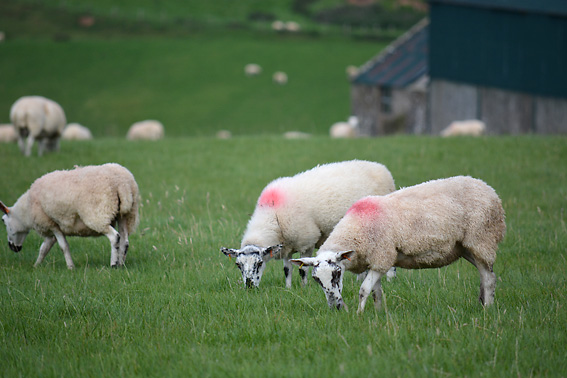 There is a philosophical side to the sheep too. They ask some searching questions like: Why did the murderer want the body to be found? What are the responsibilities of an individual member of society? Do humans have souls? And why does it rain? They have theories about life after death too. For example some believe that sheep become woolly clouds and float up into the sky. A lovely image! There is also an encounter with a "meat breed" flock and their lead ram who is very conscious of his own destiny.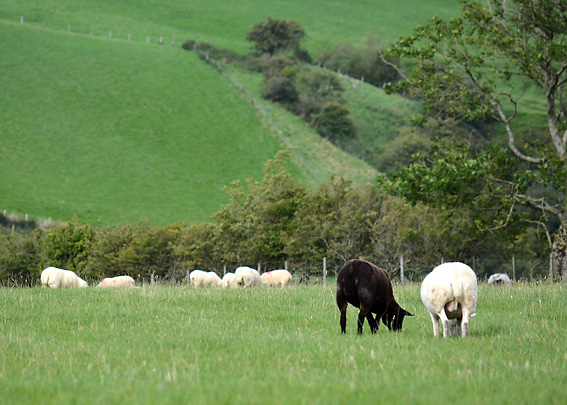 One cute aspect is the fact that there is a flip book of an animated sheep in one corner. However, there are adult themes included. This is certainly one of the most original crime books you will read and it will probably make you consider sheep in a new way. Three Bags Full by Leonie Swann is a book that I will re-read again and has every prospect of becoming a movie. I eagerly await the translation of the sequel, Garou, into English!!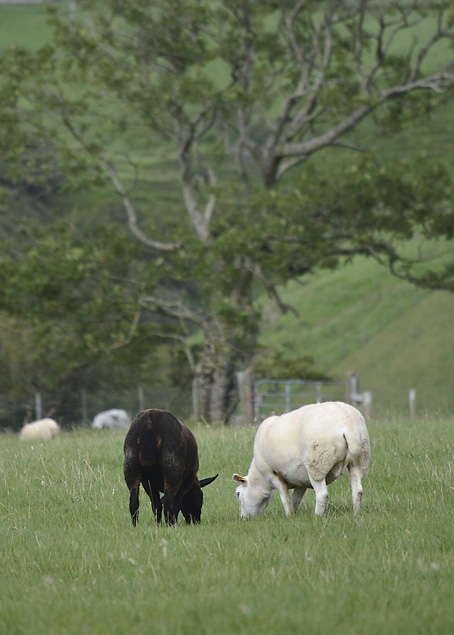 The Baa-ble Hat pattern designed by Donna Smith for Shetland Wool Week 2015 can be seen in previous posts here and here. They were all knit using Debbie Bliss Cashmerino Aran. The yarn is available here.